Whether you have a long-term boyfriend or a husband, keeping the spark alive in the bedroom is not always easy.
When you first meet someone everything is exciting and new.
The butterflies in your stomach, the constant thinking about them, the eagerness to see them and be with them – it's all part of the initial dating phase.
But as time goes on and you settle down, those early feelings of excitement can start to fade.
That's not necessarily a bad thing – after all, relationships need to evolve and grow – but it can be a challenge to keep the spark alive when everything becomes so predictable. 
However, it doesn't have to be this way, and there are ways to keep the chemistry alive no matter how long you have been together.
So what can you do to seduce your husband or boyfriend and make them feel like it's their first time again?
Read next: 101 Dirty Text Messages For Him To Wake Up To
How to Seduce Your Husband or Boyfriend in Bed?
1. From Baggy to Hot
Even though baggy t-shirts and jeans may seem comfortable for you, they are not the best outfits to seduce your man.
To gain your man's attention, you might need to upgrade your wardrobe.
Try to get something that is not only revealing but also suits your body type.
Instead of keeping clothes that you have worn for 10+ years, sell or donate them and buy something new that complements your body type, even if you gained a few extra pounds.
Usually revealing and risqué clothing works the best if your goal is to make your man go wild for you.
Don't miss: 8 Simple Steps to Seduce an Older Man
2. Try New Things in a Bedroom
Many women fear rejection when they want to try something new in a bedroom.
The good news is that for most men it is a huge turn-on when their woman wants to try something new.
It can be especially exciting for him if he told you some of his fantasies in the past and you decide to give it a try.
For example, if he told you that he wants to try doing it in a car, you can surprise him after your next date by telling him that you want to cuddle in the backseat.
3. Give Him Plenty of PDA
Many men find it hot when their wives or girlfriends kiss their necks or run fingers through their hair like nobody is there.
It can send out a signal to him that it does not matter who is watching, she wants him and she does not care who knows about it.
Don't miss: 5 Reasons Why Your Boyfriend or Husband is Bad in Bed
4. Take a Vacation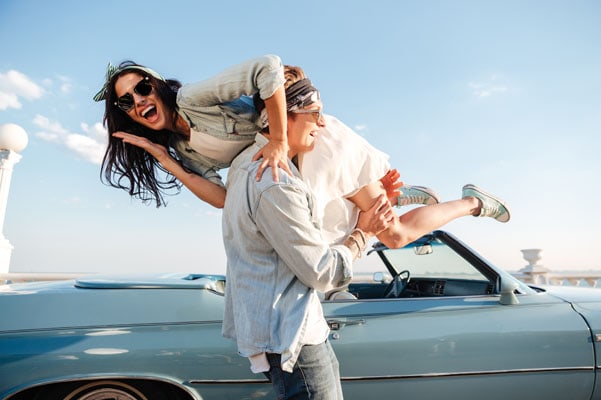 With work, school, parenting, and social obligations, it is no wonder that sometimes the couple may run out of steam or simply not have the time to keep the spark in the bedroom alive.
To escape everyday stress, a weekend away or alone at home can be the perfect time to try new things in a bedroom.
Shop beforehand and make sure you have all your favorite foods and drinks so that there is no reason to leave.
If you are feeling especially risqué, it may be a good idea to buy something that your man can eat off you.
5. Give Him a Smooch
After a long, hard day of work, men often want to fall into a bed or onto the couch with a remote, which can be the most challenging hurdle to seduction.
Many studies have been conducted over the years that have shown that a passionate kiss can be a huge turn-on for most men.
Right as he walks through the door, lean in for a kiss to distract him from his stressful day.
Follow this up by undressing in front of him and you could seduce him seconds after he comes through the door.
Don't miss: 34 Examples of Things a Woman Can Do to Spice Up The Bedroom
6. Catch Him in the Morning Shower
It is a common misconception that quickies are for parents and a good morning romp can actually be exactly what he needs.
A surprise lovemaking session can make the rest of your man's day much better and more relaxed.
Just seeing his wife or girlfriend come through the shower door or curtain without wearing any clothes can be all it takes to seduce your man!
7. Give Him a Massage
If kissing right after your husband or boyfriend gets home or wandering around with no clothes on is not what you are comfortable with, you can try giving him a massage instead.
It has been proven that a man's libido is often affected by stress.
A back rub or massage can elevate some of the stress and once he is relaxed, it will be much easier to get your man in a mood.
Seducing a spouse can make a woman nervous, but there are plenty of options to spice things up in the bedroom.
You can change your wardrobe, try new things, practice PDA, take time alone with him, kiss him passionately, jump into his shower, or give him a massage.
Everyone has desires and these are a few simple tips that can be used to seduce your husband or boyfriend no matter how long you have been seeing each other.
Read next: 5 Things That Make a Man Leave His Wife For Another Woman
Dating Sites to Try in 2023!
*This post might contain affiliate links. If you click on a link, we might receive a small commission. As an Amazon Associate, we earn from qualifying purchases.