The allure of the single life is hard for many married men to resist. It is not a secret that men cheat on their wives and there are many reasons why this happens.
So what really makes a man want to leave a good woman for a mistress?
Why Married Men Cheat on Their Wives?
1. They are Bored and Want to Try Something New
One of the reasons why married men cheat on their wives is simply because they are bored with their marriage and want to try something new.
Do you remember what it was like when you first met? It was exciting then, but now your physical intimacy is pretty much over and everything else in your marriage suffers from the same routine.
After so many years together, everyday life becomes mundane and boring. Some men start to feel that their wives just aren't enough for them and they cheat to get a taste of something different.
Often this means sleeping with a younger woman who can make a married man feel young again. The same way he felt when he first met you.
Don't miss: 6 Reasons Why Married Men Cheat and Stay Married
2. He Feels a Lack of Intimacy in a Marriage
The lack of intimacy in a marriage is another reason why many men leave their wives for another woman.
You might be thinking to yourself if there is an intimacy gap in my marriage then why doesn't my husband just come talk to me about it? I mean, guys should be able to talk about stuff like that.
Well, it's not that simple – many men find it very difficult to talk about their feelings.
Some men talk about their problems with their friends or even coworkers but when it comes to intimacy problems in the marriage, most husbands find it impossible to have a conversation with their wives about it.
Read next: 101 Dirty Text Messages For Him To Wake Up To
3. There is a Lack of Emotional Connection
When a man doesn't feel emotionally connected with his wife, he might try to find this connection somewhere else. Of course, this isn't true about everyone but it's a driving force for many men to cheat on their wives.
Before cheating on their wives and sleeping with other women, some men have an emotional affair first.
When communication between a wife and husband breaks down, the husband might begin to feel neglected, which only alienates him further away from his wife.
A man wants to feel as if he is an essential piece of his wife's life.
He wants his wife to see him as being irreplaceable in her eyes. If a man feels like he can easily be replaced, then he will begin searching for a woman who doesn't think this way.
He may start looking at other women to see if they can make him feel the way his wife does not.
Read next: 10 Top Signs That a Married Man is Pursuing You
4. He Doesn't Have Anything in Common With His Wife Anymore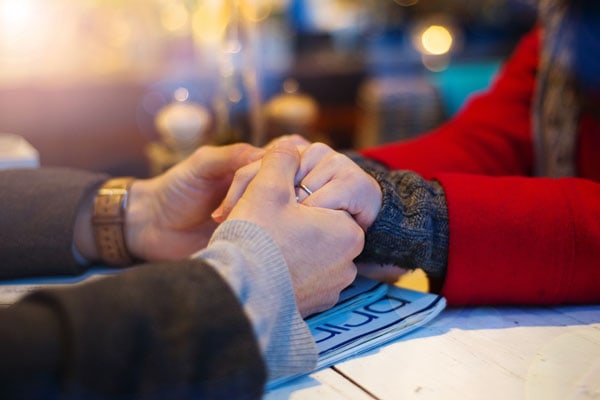 It happens from time to time. You've been married for years, but one day, you realize that there is not much in common between you two anymore.
You used to be so close, but now it seems like you're worlds apart. It's hard to find time together that isn't taken up by the kids, work, or the TV. You know you're both suffering in silence.
There are some simple changes you can make to start feeling closer again. Take some time to reconnect by going on vacation together or even start going on dates as you used to do before you got married and settled down.
5. He is Insecure, Immature, or Has Unrealistic Expectations
Marriage takes two imperfect people and forces them to spend a lot of time together.
Inevitably, problems will arise. When a husband has unrealistic expectations, he will likely become disappointed very soon and can make the life of his partner miserable.
Some men expect their wives to be perfect in every way and when they start to see that it is not the case, they might start looking at other women.
Most mature men know that relationships require work and don't expect their wives to be perfect all the time. They are also trying to support her when she is down.
Having supporting partners can make a marriage stronger and happier.
Unfortunately, when you are dating an insecure or immature man you should be prepared for a bumpy road while he learns that there is nothing perfect in this world.
Don't miss: 6 Reasons Why Single Women Date Married Men
How to Keep Your Husband From Cheating on You?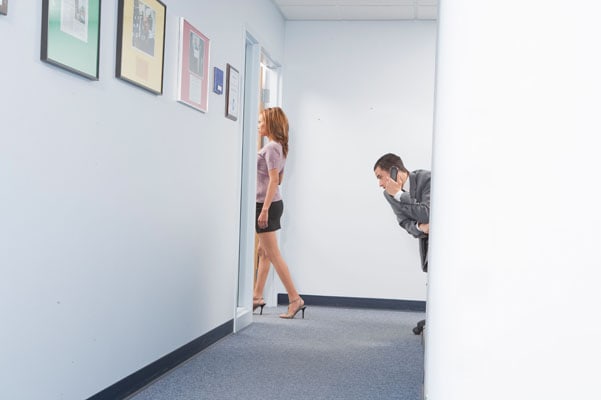 Keeping your husband from cheating on you can be tough. There are literally thousands of tips for keeping your man faithful popping up all over the internet that claim to have the best advice.
They say if women do this or that, their men won't cheat. But here's the real deal…there is no method that is 100% effective at keeping your man faithful. Anyone who tells you otherwise is either lying or living in a fantasy world.
However, there are a few ways to significantly decrease the chance of your husband leaving you for someone else.
Evaluate Your Marriage
If you want your man to stay, you need to take a closer look at your relationship and see if there is anything missing. Go over the reasons why most men leave their wives to see if there is anything applicable to your situation.
Do you still have fun together in and outside of the bedroom or does your intimate life needs some work?
By changing a few things in your relationship you can make it stronger and happier for both of you.
How to Keep Your Husband Happy?
Keeping your husband happy means more than knowing his favorite brand of beer or having occasional date nights.
If you want to have a relationship where your husband is truly committed to you, then you need to do more than most women do. You should be the wife that he always remembers at the end of a long day.
Start by flirting more often with him. Let him know you want him. It can be as simple as saying something about the way he looks, smiling at him, touching him gently, or giving him a seductive look.
When to Let Him Go?
Unfortunately in some cases even if you are doing everything right, there may be things going on in his mind that you have no idea about.
Some men would rather cheat on their wives than tell them what is wrong. In cases like this, it might be really hard to see any warning signs that your husband is unhappy and want to leave you for someone else.
If this ever happens, you need to realize that it is not your fault and sometimes people just drift apart.
Maybe you were never a perfect match for each other and there is someone else much better who is waiting to meet you in the near future.
Read next: How to Find a Boyfriend Online in 7 Days?
Dating Sites to Try in 2023!
*This post might contain affiliate links. If you click on a link, we might receive a small commission. As an Amazon Associate, we earn from qualifying purchases.