So you see a girl that you like on social media and want to get her number.
How do you ask girls you don't know for their phone numbers on Facebook, Snapchat, or Instagram without making it weird?
Firstly, if you choose Facebook as a place to get a girl's number, or ask her out, having a few mutual friends with her will make things much easier.
Girls get a little nervous when a guy just pops up out of the blue and asks them out on a date or for their numbers.
Asking for the phone number of a tipsy girl you meet in a bar or in a club is different from asking for the number on Facebook – you will need to build some rapport and attraction first.
Most women have experienced at least one stalker in their life.
Now adding another one to the list is something they wouldn't want to do – which means they won't give their number just because you asked for it.
Don't Miss: How to Use eHarmony Effectively: Get Responses, Phone Numbers, and Dates!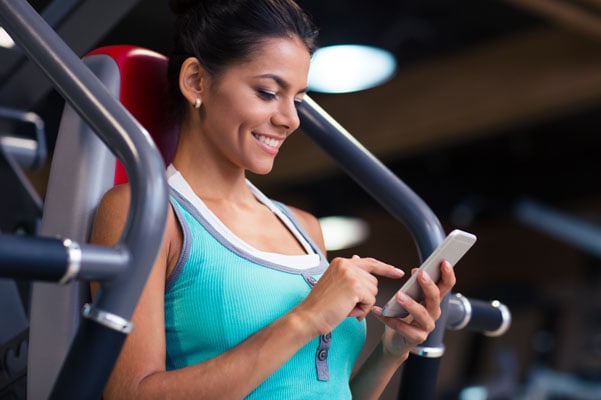 Make Girls Comfortable Before Asking for Their Phone Numbers
First, you will need to make her feel comfortable talking to you before going for her number.
As much as it looks hot for a man to be confident, it can turn things bad if not checked i.e., don't let her think that you are a player.
Otherwise, she will start wondering if you are only talking to her to get into her pants and she might start ignoring you.
Arrogance is not hot, and confidence is not always as hot as they make it sound!
Another thing to remember is that telling how beautiful she is – is not very original, and this is because almost every girl has an inbox filled with those same compliments.
Don't over compliment, it makes you look like you're desperate for approval.
Try to Mirror Her Texting Style
It is important to subconsciously show the girl that both of you have something in common.
To do so try to mimic the way she types her messages: For instance, if at the beginning of the conversation, she starts with a greeting, waving, or smiley emoji, try to do the same but be subtle about it.
If she greets you with a "Hey," try doing the same.
Also, this is the part where some guys make themselves look like stalkers.
You write a full page and she only replies with two lines.
Always try to pay attention to the length of her replies and messages.
If she responds to your messages in one or two sentences, make sure you do the same.
Writing a few paragraphs responding to her short sentence can make you look desperate.
Make sure your messages are as neutral as possible to avoid coming across as creepy until you build some attraction.
It is also important to be honest in your messages to avoid embarrassment when you meet her in real life.
Don't Miss: 5 Creative Ways to Respond to "Hey" or "How are you"?
Asking a Girl for Her Number on Instagram
The best way to start chatting with girls on Instagram is through DM.
Try to make her comfortable chatting with you before asking for her number on Instagram.
You can start by following her, liking her pictures, and commenting on her photos.
The goal is to make her notice you. Then Boom! You're in her DM.
As the messages keep flowing, your instincts should guide you, and it should give you an indication if she is into you.
If she is, it is time to ask for her number.
Don't Miss: How to Find Girls on Instagram?
Tell Her That You Want to Message Her on WhatsApp
It is always easier to get a girl's number if you ask her for her WhatsApp instead.
After adding her on WhatsApp, start chatting with her and when the right moment comes, call her and ask her on a date.
Social media is an amazing place to meet single girls.
It's quick, reliable, and also prevents painful public rejections.
Most girls in their 20s are used to meeting guys online and it is your best chance to quickly land a date.
Examples of How to Ask a Girl for Her WhatsApp Number
1. I really like chatting with you! Is it cool if I add you on WhatsApp?
2. We should totally continue this conversation later. Do you have WhatsApp?
3. Hey, I'm looking forward to talking more and getting to know you better! Do you want me to add you on WhatsApp?
4. Do you prefer chatting on Instagram or would it be easier if I got your WhatsApp?
5. Can't wait until all this craziness is over so we can hang out in real life but until then let's stay connected with WhatsApp?
6. Hey, I'd love to keep in touch – mind giving me your WhatsApp number?
7. Let's stay connected! Would you mind sharing your WhatsApp number with me?
8. We should exchange contact details so we can chat more. Do you have WhatsApp?
9. How about swapping our numbers and continuing chatting on WhatsApp?
10. It's been really awesome talking to you here. How about we exchange our WhatsApp details to stay in touch?
Don't Miss: How to Chat and Flirt with Girls on WhatsApp?
Dating Sites to Try in 2023!
*This post might contain affiliate links. If you click on a link, we might receive a small commission. As an Amazon Associate, we earn from qualifying purchases.