If you have ever been to a club or bar you know that meeting girls there is not easy.
The only reason why some guys get lucky in the club is that they are persistent and they can handle rejections until they get lucky or meet someone too drunk to say no.
Even for women nightclubs are not the best places to meet a boyfriend because most guys that go there are just looking to have fun without any commitment.
8 Reasons Why Nightclubs and Bars Suck for Meeting Girls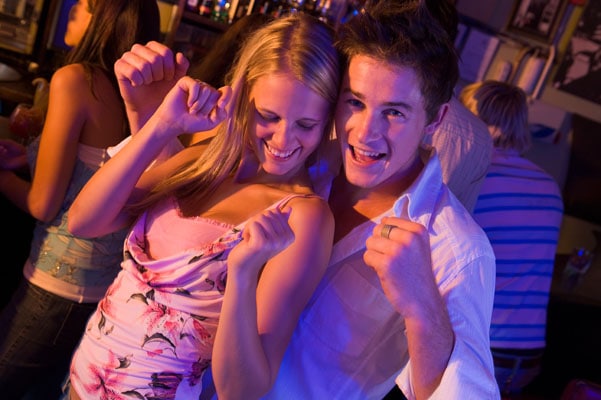 1. Clubs are expensive
You might spend 10-20 bucks on the cover charge only to find out that the club is actually empty and there are no girls there.
Even if you get lucky and end up in a club or bar with a lot of women, you will have to spend more money on overpriced drinks for yourself and a girl.
What is even worse is that some women act friendly with the guys in nightclubs and bars even if they have zero attraction just to get free drinks.
Unfortunately, some guys with not much dating experience mistakenly believe that these girls like them and end up being their ATM machines for the night. You definitely don't want to be one of those guys.
Otherwise, you might end up spending $100 per night only to end up going home alone. Instead, you will be better off spending this money on a good dating site.
2. Clubs are loud and having a meaningful conversation is hard
Depending on how close you are to the speakers even saying your name might be a challenge. This means that your chances of getting a girl will depend on how attractive and persistent you are.
It does help if you know how to dance and are not afraid to approach women on the dance floor.
Unfortunately, dancing with a girl or even making out with her doesn't mean that she will give you her number.
3. Most girls that go to clubs have inflated egos due to guys constantly hitting on them
This means that if you are not good-looking, you will have serious problems getting attention from attractive women in the club.
They get hit dozens of times per night by drunk guys that finally get enough courage to approach them.
That's why you might have more chances if you arrive early or just before close.
Meeting women in clubs and bars is a numbers game and your chances of getting a girl will purely depend on how many women you approach.
4. Many girls go to clubs just to get guys' attention
This is especially true with girls that don't get much attention from men during the day.
Ever seen a girl who would dance with one guy, then move to the next, or even make out with multiple guys?
These are usually the women that go to clubs to get attention from men.
Many girls with boyfriends enjoy going to clubs as well to see if other guys still find them attractive.
It is fun, helps to improve their self-esteem, and is usually harmless unless they end up getting drunk and cheating on their boyfriends. If you want to avoid all the drama, never go home with a girl that has a boyfriend.
5. Most girls that go to clubs are not looking for a boyfriend
Women usually go to clubs to dance, have fun with their girlfriends, and flirt with guys.
Sometimes they end up going home with guys they meet in the club but it usually results in a quick fling.
How many times have you heard a story about a guy who got married to a girl he met at the club?
Don't get me wrong some couples meet at the club but in most cases, it never results in a serious long-term relationship.
Don't miss: 170 Best Copy and Paste Tinder Bios for Guys to Get Laid
6. High chance of catching STDs
Getting an STD from a girl you met in the club is much higher than from someone you met in a coffee shop.
If she is willing to sleep with you right away, you can bet she did it with someone else before. Plus if you add drinks, then it is most definitely that the protection wasn't the first thing on her mind.
Always be careful when going home with a girl you just met in a nightclub to avoid any regrets in the future.
7. You will have to deal with all kinds of weirdos in the club
From big guys, that look like they are spending all their free time in the gym and their only food is protein to random drunk dudes.
Nightclubs attract a lot of weird crowds and not all of them are friendly.
Fights are pretty common in some clubs so try to avoid getting into arguments with random guys. There is no point in trying to prove anything to someone who is completely wasted.
What's even more bizarre is that about 30% of fights in the clubs are between girls.
8. Lots of competition from other guys
Most nightclubs have more guys than girls and it means that you will have to compete with other guys.
If you don't know how to flirt, lack the confidence to approach women, or are not super good-looking, it might be hard to grab women's attention in the club.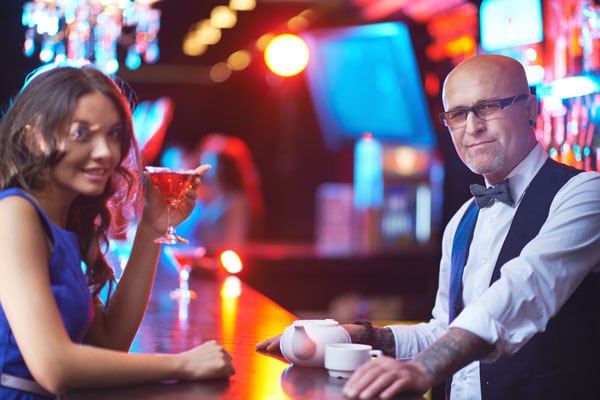 Should You Go to Nightclubs and Bars to Meet Women?
Yes, you should go to clubs and bars at least a few times just to see if it is something that you enjoy.
Clubs are also great for building your confidence and practicing your skills in approaching women. You will likely fail a lot but most people in the clubs are drunk and no one will judge you.
However, don't be that guy who goes to clubs twice a week just to pick up girls but never has the courage to approach anyone.
If you do, you will only be wasting money and you might even start losing your confidence. Just accept that clubs are not a good place for you to meet women and move on to other venues where you will be more successful.
Where Else to Meet Girls Beside Bars and Clubs?
Online dating is the easiest way to meet single girls.
Most of the girls that go to clubs are already using online dating and there is no need for you to go out to clubs and get wasted to meet them. It is not effective, fast, or cheap.
Dating Sites to Try in 2023!
*This post might contain affiliate links. If you click on a link, we might receive a small commission.