More and more singles are using online dating to get dates.
Depending on how busy you are, where you live, or how good you are at starting conversations with strangers, it can be difficult to make meaningful connections in your daily life.
Online dating allows you to overcome most of these roadblocks and gives you access to a larger pool of potential partners than you might find in your everyday life.
Another benefit of online dating is that it allows you to get spend as much time as you need to get to know your matches before meeting them in person. 
If you feel nervous about going on a first date, messaging back and forth with your match can help ease those nerves and get things started more smoothly when you do eventually meet face–to–face.
You probably already heard about popular dating apps like Tinder and Bumble which are great if you are still in your early twenties and just looking for something casual.
However, if you are looking for something more serious eHarmony is a much better choice.
eHarmony is one of the most popular premium dating sites because of the large number of serious relationships that start there.
Today we will take a look at some tips that will help you to maximize your success rate and get more dates.
Don't miss: eHarmony Dating Profile Examples: 47 Personal Quotes & Questions
Spend Time on the Questionnaire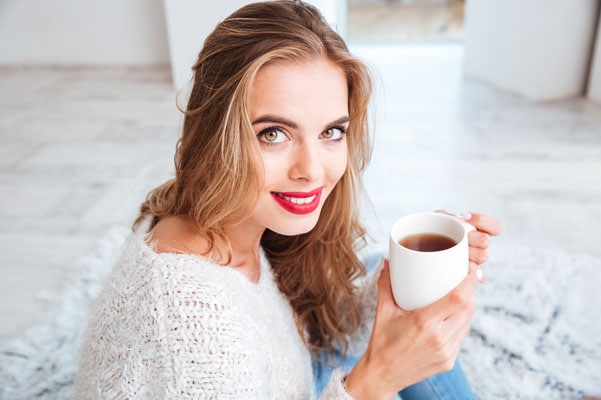 It's the first thing you're asked to do and it may seem obvious, but you'd be surprised how many people try to breeze through this very important part of the matching process.
eHarmony has an extensive questionnaire and it's important that you take your time to answer these questions thoughtfully and truthfully.
This will be the main way the algorithm finds potential matches for you.
Instead of sifting through hundreds of profiles, eHarmony does the sorting for you so in order for it to give you the best possible options you have to take your time with the questions.
Don't miss: 10 Ways to Respond to a Cancelled Date 
'In Your Own Words'
Don't slouch on the "in my words" questions. This is one of the places where you can let your personality shine.
Answer at least four of these types of questions. Use full sentences and try answering them as you would if someone was asking you in person.
Remember, your matches will be curious about you and will be using everything at their disposal to get a better sense of who you are to decide if they want to respond back to your messages!
Tell Them All About Yourself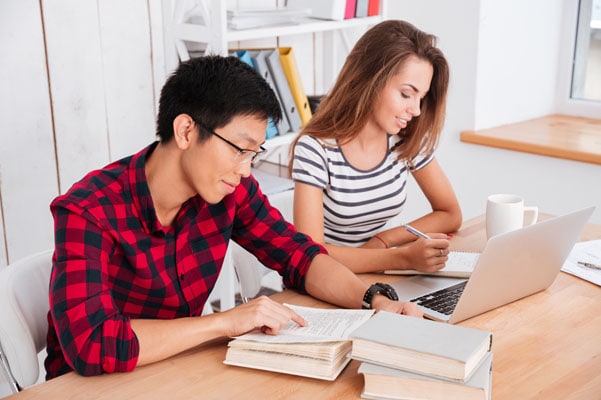 It can be difficult to describe yourself, but it's crucial that you take the time to thoughtfully fill out your profile.
One of the top reasons singles don't respond to messages or initiate contact is that the 'About me' section is either not completely filled out or there isn't enough detail.
It's not about conveying every little aspect of who you are.
Rather, you want to show the aspects of your personality that you value the most.
Don't miss: 6 Steps to Find a Girlfriend at 30
Say Cheese
While compatibility goes way beyond looks, appearance is still an important factor in making a connection.
Statistics show that posting a photo will up your chances of meeting someone by a factor of 9. That's huge!
And no wonder—no one wants to spark up a conversation with the Invisible Man or Woman.
eHarmony allows you to post up to 12 photos, but try to add at least 3 to your profile.
The more photos you have, the more time potential matches will spend scrolling through your profile.
Make sure you're clearly visible in your primary picture—don't make it a guessing game with multiple people in one shot!
Don't miss: 15 Christian Dating Profile and Headline Examples
Communicate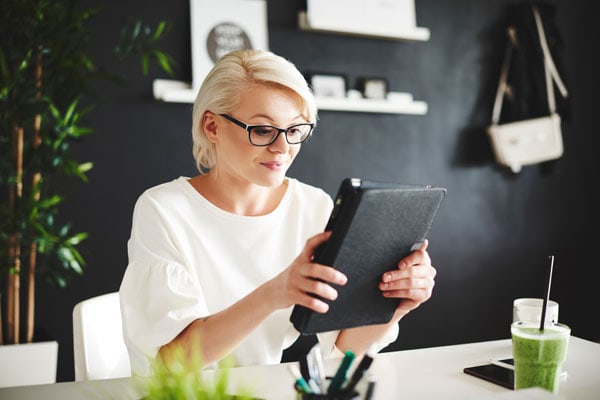 Now that eHarmony has curated a list of potential matches, it's time for you to begin reaching out.
eHarmony uses something called "guided communication" to help you get to know your matches at your own pace.
There are four rounds of guided communication: get to know each other, must-haves/can't stand, learn more, and open communication.
Most people go through these steps when first contacting a match, but it's especially handy for those new to online dating or who are naturally a little more reserved.
You can, however, skip straight to direct communication if you both prefer.
However, if you choose to proceed, make sure you actually message your matches.
This is especially important for women who are more likely to wait for men to start a conversation.
If you don't show some initiative, you may miss out on the perfect match!
Read more: How To Keep a Conversation Going Online?
Be Open
You never know who that special someone will be.
eHarmony has matched you with people that you are highly compatible with, even if on first impression they don't seem like your usual "type."
Just because someone doesn't check all the boxes doesn't mean they aren't The One.
If your interest is piqued even a little, there's no harm in learning a little more about them because you can always end your communication if it's just not working out.
If you're interested in getting out of your comfort zone, take advantage of eHarmony's Flexible Matching by changing your "How Important is this Preference" rating on things that aren't absolute deal-breakers.
For many singles, talking to people online is much easier than striking up a conversation in person, and if you follow the tips that we discussed you can make online dating even more effective.
Thoughtfully filling out the questionnaire and your profile, taking initiative in messaging your matches, and being open to new possibilities will increase your chances of finding your perfect match.
Don't miss: 24 Dating Profile Examples for Mature Women Over 30
What
to
Do
If
Your
E
harm
ony
Matches
Don'
t
Respond
?
If you've been using eHarmony for a while and are starting to feel frustrated because your matches don't seem to be responding to your messages, there are a few things you can do.
First, make sure that you are sending engaging messages.
If your messages are boring, it's no wonder that they're not getting much of a response.
Take some time to personalize your messages and make them specific to the person you're writing to.
Second, try to be patient. Not everyone is online all the time and some people take longer to respond than others.
If you've been messaging someone for a while and they still haven't responded, it's possible that they're just not interested. Don't take it personally and move on to someone else.
Always remember that you can't force anyone to like you so if someone is not interested in talking to you, don't waste your energy on them and instead focus on finding someone who is.
Finally, if you're really struggling to get any response from your matches, it is possible that eHarmony is just not the right choice for you. 
There are plenty of other dating websites out there, and sometimes it's better to move on than continue beating your head against the wall.
What Does It Mean When Someone Says Goodbye on Eharmony?
One of the most confusing and frustrating experiences is getting a goodbye message on eHarmony.
What it basically means is that the person you were chatting with is not interested in talking to you anymore.
If you receive a goodbye message, don't take it personally. The person who sent it probably just wasn't feeling a connection and decided to move on.
There are plenty of other singles on eHarmony that you can talk to so don't waste your time on someone who is clearly not interested in getting to know you. 
Read next: How to Ask a Guy Out Without Getting Rejected?
Dating Sites to Try in 2023!
*This post might contain affiliate links. If you click on a link, we might receive a small commission.