Are you getting enough dates on Tinder?
If not, your bio likely needs a little upgrade.
In this guide, we will share with you the actionable tips to create a successful Tinder profile that will get you more matches and dates.
There is a lot of competition on Tinder and if you want to get more matches you will need to have awesome photos and a good bio to be successful.
Let's face it dating can be difficult if you are not able to stand out among all the other guys.
How to Write Good Tinder Bios to Get More Matches?
1. Keep Your Tinder Bio Short and Simple
No girl will want to read a long bio about someone going on and on about themselves.
Do not feel like you need to share your entire life story in your profile. Just share a few key details that your potential matches might find interesting and leave it at that.
You don't want to put out too much personal information on your profile so keep things as simple as possible.
Don't Miss: 18 Best Tinder Taglines for Guys to Get More Phone Numbers and Dates
2. Add Good Photos to Your Tinder Profile
No matter if you just joined Tinder or if you are updating your bio you will want to add some cool photos to your profile.
Photos are the most important thing when it comes to Tinder because most guys and girls will use your photos to decide whether to swipe right or left on you.
As a rule of thumb, photos showing you participating in exciting and fun activities usually get the most right swipes.
Make sure you have at least several photos to show your Tinder matches that you are not fake.
For example don't post too many pictures that have you in sunglasses, ski goggles, or anything else that hides your face.
You also want to post a mix of head and body shots making sure that at least a couple are outdoor shots.
If you are a guy, try to avoid uploading any shirtless photos taken in the bathroom because most girls will immediately be turned off.
If you are a girl try to avoid uploading group photos or photos with guys even if it is your brother or dad.
It is pretty easy to make yourself look more physically attractive by dressing well, getting a good haircut, whitening your teeth, or using some makeup.
Many singles on Tinder alter their photos in Photoshop before uploading them online.
I don't recommend lying about your appearance on Tinder because your match will find out about it when you go on the date anyway.
However, there is nothing wrong with making yourself look a little more attractive.
3. Don't Be Afraid to Include What You Love
While you want to keep your information short and concise when you are working on your Tinder profile, do not be afraid to let your matches know about your interests and passions.
If, for example, you enjoy swimming and camping, then let people know. You might meet someone who enjoys doing those activities as well.
Having a passion makes you look authentic and more appealing.

4. Don't Be Afraid to Share an Imperfection or Two
While you certainly want to play up your more appealing qualities you don't want to be afraid of sharing an imperfection or two.
Try something like "I am hopelessly addicted to watching Netflix on Friday nights" or maybe " I am a terrible karaoke singer."
Sharing a flaw or two will make you more attractive and will help you stand out among all the other singles on Tinder.
Remember no one is perfect so don't be afraid to embrace your flaws.
5. Avoid Unreasonable Expectations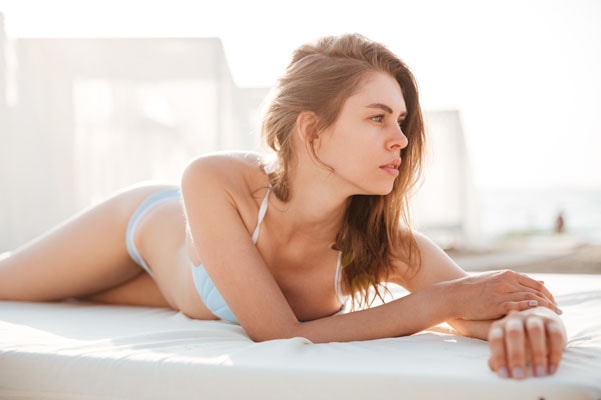 When using Tinder you will want to avoid having unreasonable expectations when chatting with your matches.
So don't expect instant success when you are looking for a match.
It might take some time to find a perfect match.
Don't Miss: How Long Do Tinder Relationships Last?
6. Be Honest on Tinder
When you are writing your bio always be honest.
Without sharing your life story you want to present your authentic self.
If you end up being dishonest, it will eventually come out at some point and will likely ruin the relationships that you had built.
So again, make sure that you are as honest as possible when you are writing your bio to get more successful dates and relationships.
7. Have a Friend Take a Video for Your Tinder Profile
If you want to show off your personality on Tinder, you should consider having a friend take a couple of quick videos of you.
With videos, it will be easier to stand out and it will give your matches another way to get to know you.
Try to make your videos as natural as possible and avoid staged videos.
8. Give Your Matches an Easy Way to Reply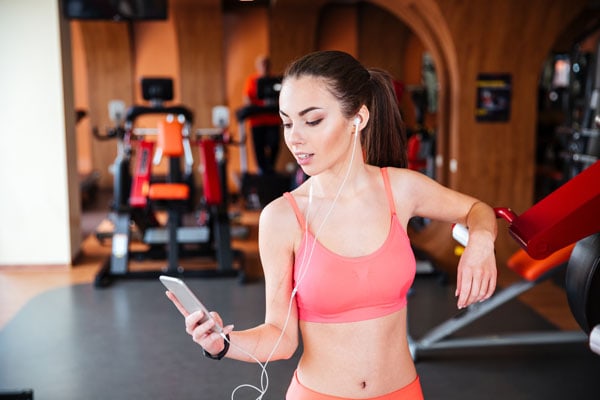 As you end your bio, you will want to give your matches an easy way to reply to you.
For example, you could go with "I once stayed up all night reading this great book. Ask me about it."
Or "I was almost eaten by a bear on a hiking trip. Want to know more?"
Doing something like this gives your matches an easy way to message you.
Don't Miss: How To Keep a Conversation Going on Tinder or Bumble?
9. Keep Things Focused
When creating your bio for Tinder you will want to keep things focused.
Don't go overboard with what you share and make sure that you keep your bio connected with your photos.
If you are showing photos of you enjoying the outdoors then make sure that it is one of the things that you mention in your bio.
10. Don't Be Afraid to Let Your Matches Know What You Are Looking to Find
If you are looking for a committed, monogamous relationship then say so.
It will save you a great deal of time and people who are looking to find a more casual relationship will just pass over your profile and it will be easier for like-minded individuals to find you.
Do not feel like you are driving people away by doing this as you are simply being honest with what you want in a relationship.
11. Show Your Tinder Profile to a Friend
Once you have your profile completed you may want to show it to a friend or family member to get their feedback.
Just remember not to take what they have to say too personally as they are just trying to help you.
Listen to what they say and see if you can use their feedback to improve your Tinder profile.
12. Try to Meet up Quickly
When you do connect with someone that you would like to meet try to do so fairly quickly.
You should try to arrange a date within 1-2 weeks of the initial match.
Don't Miss: What To Text A Girl After You Get Her Number?
What to Do If You are Still Not Getting Matches on Tinder?
1. Check Your Tinder Settings
The settings that you might want to change are the age range of singles you want to meet and the distance over which matches can be made.
Try increasing both to get more matches especially if you live in a small town.
2. Update Your Profile
If you sound boring in your Tinder bio, it might be the reason why you are not getting any matches.
3. Update Your Photos
If you changed everything but still do not get matches, it is highly likely that your photos are the reason why.
Try using different photos and see if there is any change in the number of matches you get.
4. Lower Your Expectations
If you have a hard time getting any dates on Tinder, you might want to consider lowering your expectations and starting to swipe right on more singles.
Some people are not photogenic and may look more attractive in person than on Tinder.
Swiping right doesn't mean that you have to go on a date with your match but it will allow you to chat with them and decide if you want to take things further and meet in real life.
Another option is to arrange a Zoom date if you don't want to meet in person.
This will save you money, and time and will allow you to see how your match actually looks in real life.
Here are 11 Zoom dating ideas to try.
Why Do Some Guys and Girls Match and Not Message on Tinder?
It is also important to remember that Tinder is a numbers game; the more times you swipe right the higher your chances of getting a date.
That's the reason why some Tinder users might swipe right on you but not message you.
Basically, they swipe right on everyone and then go through their matches to decide whom to message.
Keep in mind that there are always will be people who will reject you no matter how good-looking you are and there is nothing wrong with it because you cannot date everyone anyway.
Here are another 12 reasons why your Tinder matches never respond to you.
Dating Sites to Try in 2023!
*This post might contain affiliate links. If you click on a link, we might receive a small commission. As an Amazon Associate, we earn from qualifying purchases.