Trying to find a date on Tinder can be stressful.
You swipe right on a bunch of attractive singles and finally get a few matches that look promising, only to be greeted with the generic "hey" or "how are you?" message.
What are some clever ways to reply to something like this on Tinder without sounding boring?
There are 5 easy ways to deal with boring messages like "Hey" that will help you to stand out, and get more phone numbers and dates.
Don't Miss: 12 Reasons Why Your Tinder Matches Never Respond or Message You
Creative Ways to Respond to "Hey" or "How are you"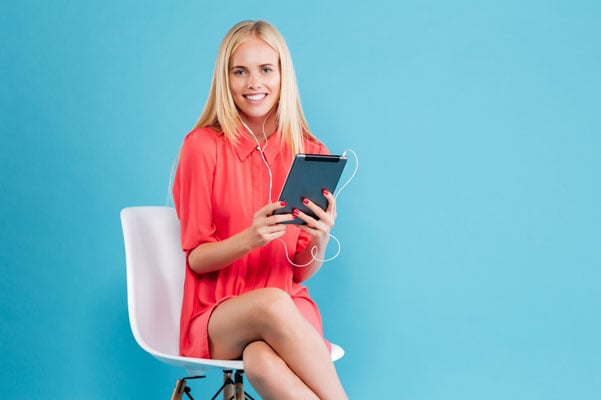 Before we take a look at some ways you can deal with annoying "Heys", it might be a good time to check your Tinder bio.
If it is empty, then it might be a reason why you are getting a lot of "hey'" and "how are you?" messages.
1. Tell a Story
When faced with the "how are you?" question, one option you have is to turn the conversation into a fun, creative story.
You could reply to "hey" with something like "not too good because…" and give a reason why.
Maybe you:
Were abducted by aliens
Had to fight a bear
Are actually a super-secret spy on a mission

Can

't

find

the

right

shoes

to

match

your

outfit

Bl

acked

out

during

a

test

in

school

and

failed

it

miser

ably

Mis

pron

ounced

a

word

in

an

important

work meeting

and

made

everyone

uncomfortable

Acc

identally

started

a

kitchen

fire
Whatever the reason, keep it playful and give your match a chance to play along.
This could be a perfect opportunity to find out more about your match's personality and see if your sense of humor is compatible.
It's also a fun way to break the ice and create some new inside jokes.
Don't miss: How to Write Simple Tinder Bios That Get Results? (14 Powerful Tips)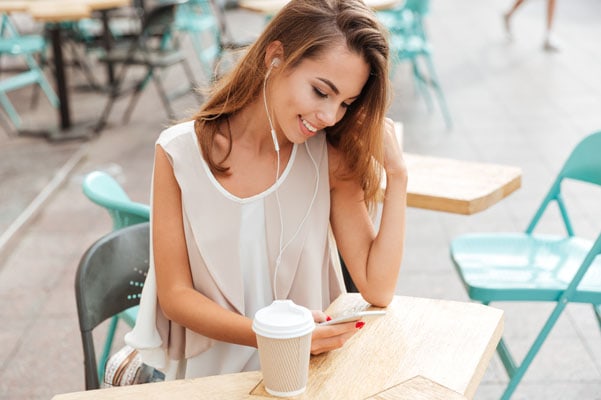 2. Tell a Joke
Nothing breaks the ice better than making the other person laugh.
Making a joke on Tinder can help you to test the sense of humor of your match and decide whether you are compatible. 
Being funny also makes you seem more likable and easy to talk to.
3. Use a Funny Pickup Line
A tried method for breaking the ice has always been pick-up lines.
This may not work for everyone, but it's a fun and playful way to initiate a conversation.
Here are a few funny pick-up lines that you can use when someone sends you a "hey" message. 
Examples of funny pick-up lines to use on Tinder 
Hey! You are adorable! How about we meet up and you buy me a drink? 
Hi! Do you want to do something tonight, that you will regret tomorrow? 
Hello there! Want to go out so you can show off your smile?
Hey! How would you like to join me for a night of fun and adventure? 
Hi, how's it going? Are you as gorgeous on the inside as you are on the outside?
Hey! Looking for a night of fun and excitement?
Well hello there! Ready to take me out yet?
Hi there! So what are your thoughts on starting something amazing together?
Hey there! Ready to be swept off your feet yet?
Hey, what is a nice girl like you doing on a dirty app like this?
Again, make sure your messages stay playful to avoid coming off as creepy.
Don't miss: 100 Best Questions to Ask on Tinder to Keep the Conversation Going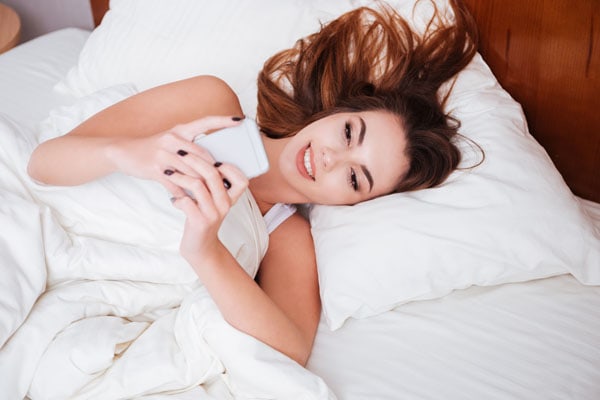 4. Research Their Profile
When receiving just a simple "hey" message, it can be easy to assume that the person who messaged you is boring or lazy, but it is not always true.
While you think of what to say or whether to respond at all, you can take a look at their profile and get a sense of who they are and the things they like.
You may find that you both share similar interests and can use that in your response.
Being personal in your message will always help you stand out, and saying something like, "Hey, I noticed that we both enjoy hiking" is a good way to push past the awkwardness of that first "hey" and dive straight into engaging conversation. 
It is also important to keep in mind that Tinder is not the best dating app if you are looking for a serious relationship, and that might be one of the reasons why many singles on there are too lazy to write anything more than "hey".
If your goal is to find someone interested in a long-term relationship, you might have more luck on other dating sites like eharmony, Zoosk, or Elite Singles. 
To get even more ideas on how to reply to boring Tinder or Bumble messages take a look at this post – 27 Fun Ways to Respond to the Boring "Hi", "Hey", "How are you?" Openers
5. Give Them a Taste of Their Own Medicine
If you're someone who is immediately turned off by receiving a generic "hey", it can be the best revenge to send something just as boring back.
Responding with "hi" or "hey" back can get your point across, and it puts the ball in the other person's court.
Now they're responsible for trying to move the conversation along and come up with something creative or clever to say.
This can be a good test of whether or not they're really interested in you.
If they think you're worth pursuing, they'll put more effort into the conversation from that point.
If they were just messaging anyone they matched with, they'll let the conversation drop or respond with something equally as generic.
Conclusion
Creating real connections with someone on Tinder can be challenging, especially when the pressure is put on you to respond to a message that doesn't reveal a lot about the sender.
It may be tempting to just ignore the message, but you could be missing out on a meaningful relationship.
Next time you receive a generic "hey," use one of these 5 tactics to start up a conversation.
If you find yourself using "hey" and "how are you" as well, consider writing something more creative to increase your chances on Tinder.
Read next: 100 Funny Conversation Starters for Online Dating
Dating Sites to Try in 2023!
*This post might contain affiliate links. If you click on a link, we might receive a small commission.