It's not a secret that some men prefer to date or even marry younger women.
Men are attracted to younger women because they are usually in better shape, healthier, and more open-minded than older women.
However, there are also some drawbacks that you need to consider if you want to date a woman who is more than 10 years younger than you. 
For example, younger women are often less mature and they may not be ready for a serious commitment. 
They are also not as financially stable as older women and some might date you only because of your money. 
As you can see, there are both good and bad things to consider when dating someone much younger than you. 
So let's take a closer look at other pros and cons of dating younger women.
Don't miss: What Attracts an Older Man to a Younger Woman?
Disadvantages of Dating Younger Woman
1. There will Be Judgment
People like to judge and spread rumors about anyone who is different.
They might not fully understand what you and your younger girlfriend have in common and might assume that you only date her becasue of her looks and she stays with you because of money.
Even her parents might feel uncomfortable with the idea of having a son-in-law who is only a few years younger than them.
Don't Miss: How Can an Older Man Attract a Younger Woman?
2. Generation Gap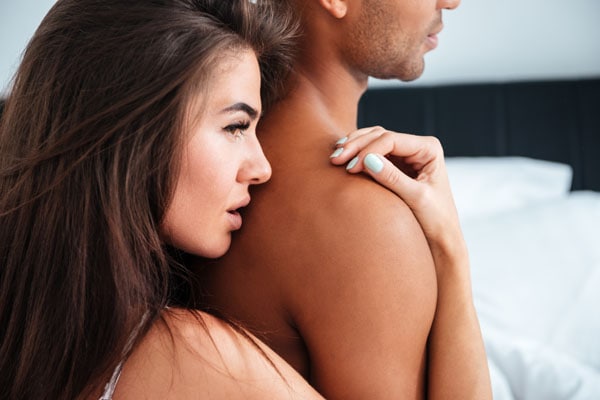 Being a part of a different generation means having a different outlook on life.
You may have different expectations when it comes to your relationship and this can create some friction.
Additionally, the younger woman may not be able to relate to the older man's life experiences and vice versa.
This can lead to a lack of common interests and a feeling of alienation.
For example, you might prefer to play golf on the weekends while she enjoys going clubbing with her younger friends.
3. Different Maturity Levels
Your younger girlfriend might still be very naive when it comes to relationships and her expectations might be based on the things she sees in movies instead of real-life experiences.
This can create unrealistic expectations that are hard to keep up with.
For example, if you encounter any minor obstacles in your relationship she might start wondering if you are a good match for her instead of trying to fix the problem.
You may also find yourself having to explain a lot of things to the younger woman, which can be frustrating. 
4. Different Priorities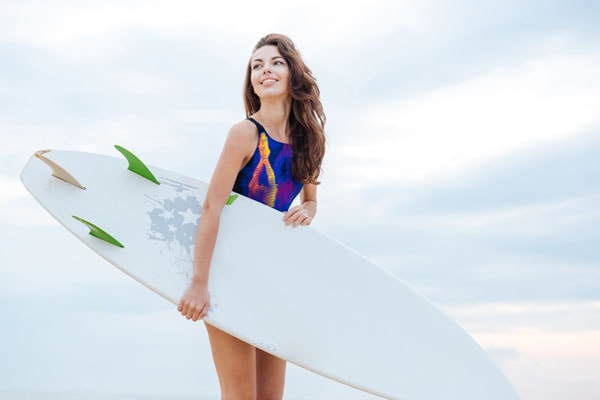 If you're in your fifties and she's in her early thirties, both your physical and mental states are in two separate places.
The fifties is the time to think of retirement while the thirties is the time to excel in your career.
It could also mean that your younger wife still wants to explore the world and "find herself," whereas you could be done with that part of your life.
Different ages also mean different concerns.
Perhaps you're worried about your health while she may not even pay attention to hers.
She could be determined to get a promotion at work while you might be interested in cutting out your work hours and starting a new hobby instead.
She may have more social needs and want to go out with friends while you might be more interested in spending time at home.
5. You Might Feel Jealous
The age difference can sometimes be a source of insecurity for older men and can lead to possessiveness and jealousy.
You may worry that your younger girlfriend might fall in love with younger men.
You may also start comparing yourself to guys in your girlfriend's life which can make you feel inadequate.
This can eventually lead to feelings of resentment and can further damage your relationship.
Don't miss: 15 Things That Attract A Younger Woman To An Older Man
Advantages of Dating a Younger Woman
1. Younger Women Have More Energy
A younger wife means a wife with more energy, beauty, and youth.
This means you don't have to worry about losing her to old age. The disadvantage is that she could become a widow sooner than most other women. 
Dating a younger woman full of energy also means that you will feel younger and more spontaneous as well.
2. She
Won
'
t
Pressure
You to Have
Kids
Because she is still young, she is in no rush to get married and have kids like some older women in their late thirties. 
This means that you can take your time and do what you love without feeling pressured.
3.
She
Doesn't
Have
Much Baggage
She hasn't been hurt as much as someone who is older and has been through more relationships.
This means you don't have to worry about her children from a previous relationship or ex-husband. 
4. She
is Open to New Experiences
In addition to your intimate life, you will find that a younger woman is more willing to try new things in general.
She is less set in her ways and more likely to be open to your suggestions.
Whether it's trying a new restaurant or going on a weekend getaway, you will find that she is game for anything.
5. She
 is
Optimistic
A younger woman has not experienced as many of life's disappointments and setbacks as some older women.
You will find that a younger woman has an amazing zest for life and is eager to try new things.
This is because she is still in the process of growing and expanding her horizons.
She has not yet settled into a routine or become bogged down by the mundane aspects of life.
Don't Miss: Is It Wrong to Date Someone 20 Years Younger?
Where to Meet Younger Women?
Usually, the easiest place to meet younger women is online.
You will face less judgment and you will be able to find women that are actually interested in older gentlemen.
A few good sites to try are eharmony, Zoosk, and Elite Singles. 
If you don't want to use online dating, here are some other ways to meet younger women.
Join a meetup group
Volunteer
Attend singles events
Go to bars or nightclubs
Take a class at a local community college
Play sports at a local park or recreation center
Attend music festivals
Go to concerts
Visit a local amusement park or carnival
Go to a local flea market
Join a book club
Take a cooking class
Enroll in an art class
Join a dance class
Join a fitness class in your local gym
Dating younger women is not much different from dating someone your own age as long as you are willing to be a little more patient and open-minded to new experiences.
When you take a look at a lot of couples, you'd be surprised to discover that large age gaps are not actually as strange and uncommon as they seem, and many of them are very happy together.
Read next: 5 Proven Signs That a Younger Woman Likes an Older Man
Dating Sites to Try in 2023!
*This post might contain affiliate links. If you click on a link, we might receive a small commission. As an Amazon Associate, we earn from qualifying purchases.