Meeting a guy or girl from Tinder for the first time might feel a little awkward or even scary.
You may worry that your match lied about their appearance on their profile and may look completely different when you meet them in person.
Or what if the connection you felt over Tinder just isn't there offline?
A lot of these concerns are valid and can impact how you handle your first date.
To ease these fears and stay safe, let's take a look at some tips on what to do when meeting someone from Tinder in person for the first time.
Don't miss: 120 Examples of Good Tinder Bios for Women
What to Do When Meeting Someone From Tinder in Person?
1. Pick Something Simple for Your Tinder Date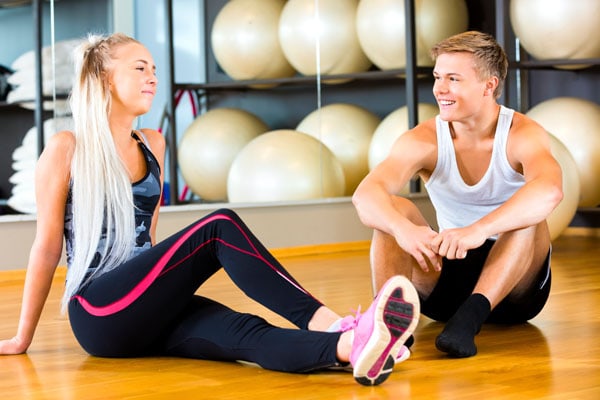 You don't have to go to a fancy restaurant for your first Tinder date to impress your match.
Instead, go with something simple like coffee at Starbucks or just grab some ice cream and walk in the park.
This will put less pressure on both of you and will make it easier for you to open up and get to know each other.
It will also make it easier for you to cut the date short if you realize that you are actually not interested.
Don't miss: 10 Ways to Respond to a Cancelled Date
2. Check Their Social Media
The concept of "catfishing", where people use fake profiles to lure or scam others, unfortunately, is common on Tinder and other dating apps.
Before you agree to meet, go check your match out on their other social media accounts.
Most Tinder users will link their Instagram, Twitter, and/or Facebook accounts to their profile to make it easier to interact with and woo potential matches.
It also adds a layer of credibility.
If your match has limited information on their Tinder profile, no linked accounts, and only one or two photos that look too good to be true—it may be a sign that the account isn't legit and probably should be avoided.
Check if your Tinder match is real
3. Meet In Open Public Place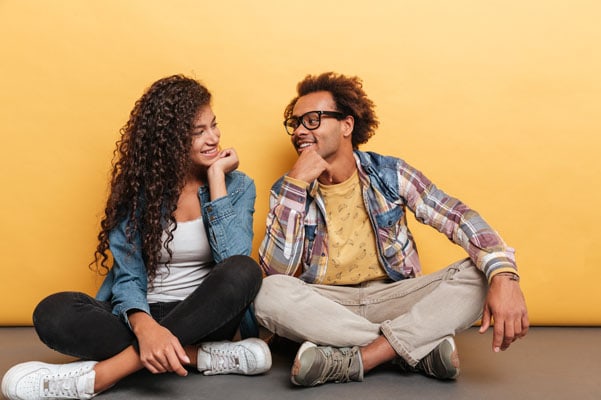 It's easier and safer to meet with someone in a public place than in a private or secluded setting.
A public space with other people nearby can also be helpful if something goes wrong during your date.
After the date is over, it is a smart idea not to go home or to an unknown location with your date.
Try meeting during the daytime; it's more likely that there will be plenty of people and it can also help keep things casual.
It's okay to turn your date down if they are trying to get you to meet them somewhere you are unfamiliar with or don't feel safe.
When that happens, either try to convince them to meet up somewhere else or end things and move on.
Read next: 7 Signs a Guy Has Never Had a Girlfriend 
4. Let Someone Know About Your Tinder Date
The outcome of your first Tinder date can be hard to predict.
If you're nervous or worried about it, then let someone close to you—a friend, roommate, sibling—know where you're going if you need help getting out of a sketchy situation.
Even if you're feeling great about the meeting, it's still a good idea to let someone know in case something happens.
Asking a friend to tag along and be in the general vicinity—at another table in the coffee shop, for example—can also help.
Not only they can act as a safety net, but they can also give you feedback and their own opinion about the person you're meeting.
Your date could do something while you aren't looking that might throw up a red flag and your friend could potentially catch it for you.
Don't miss: 11 Best Zoom Dating Ideas
5. It's Okay If Things Don't Work Out
So maybe you just don't click with the person when you meet. Maybe they say or do something that grosses or weirds you out. When that happens, you don't have to stick with them and try to make it work.
Simply go on Tinder and unmatch them.
Wait until after the first meeting to swap contact information like phone numbers to avoid any unwanted messages later if things don't work out.
If during the meeting, something happens that makes you feel uncomfortable or unsafe, then speak up!
Be honest and tell your date that you're not okay with something they've said to you or did and cut your date short if they continue to act inappropriately.
Don't miss: How to Ask a Guy Out Without Getting Rejected?
6. Don
't
Be
Late
If you are running late for your date, be sure to let your match know as soon as possible.
Give them a call or send them a text to let them know that you are on your way. 
Being late is not only rude, but it will also make your date feel like you don't care about them.  
7. Ask
Questions
To get to know your date better, be sure to ask them lots of questions about themselves. 
Find out what their interests are, what they do for fun, and what their family is like. 
Asking questions will show your date that you are interested in them and want to get to know them better.  
8. Pay
Attention
to
Their Body
Language
Your date's body language can tell you a lot about how they are feeling. 
If they are crossing their arms or legs, they may be feeling defensive or uncomfortable. 
On the other hand, if they are leaning in toward you or making a lot of eye contact, they are probably interested in you. 
Paying attention to body language will help you to gauge your date's interest level and will also give you a better idea of how to proceed with the date.
9. Dress
to
Im
press
First impressions are important, so make sure that you dress to impress for your date. 
This doesn't mean that you have to wear a suit or a dress, but you should at least put some effort into your appearance. 
Wear something that you feel comfortable in and that makes you look good. 
Your date will appreciate your effort and it will make them more likely to want to see you again.
10. Don
't
Rush
Things
Just because you met on Tinder does not mean that you need to rush into things. 
Take your time getting to know each other and make sure that you are both on the same page before taking things to the next level. 
There is no need to rush into anything that you may regret later. 
11.
Have
Fun
Above all else, remember to have fun on your date! 
Dating is supposed to be fun, so try not to put too much pressure on yourself. 
If you are feeling nervous, just take a deep breath and remind yourself that there are millions of other singles on Tinder and you are just meeting one of them. 
Read next: 53 Fun Date Ideas
Dating Sites to Try in 2023!
*This post might contain affiliate links. If you click on a link, we might receive a small commission. As an Amazon Associate, we earn from qualifying purchases.