It's a little frustrating when you meet an amazing guy and everything seems to be going great…until you get in bed with him.
Then he doesn't call or acknowledge anything about your time together.
You can't help but feel rejected about it and wonder if it's somehow your fault.
Here's the thing: it likely had anything to do with you.
Instead of stressing about it being your fault, take a look at the top reasons why guys don't call after they sleep with a woman.
Meet local single guys looking for a serious relationship! 
6 Reasons Why Guys Don't Call After You Sleep With Them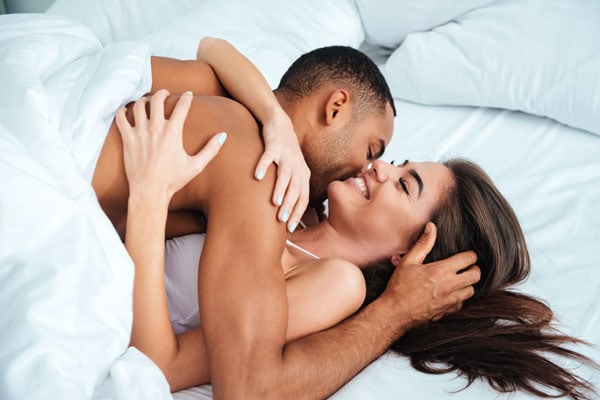 1. He Saw It As a Casual Hook-up
While you saw it as the beginning of a beautiful and serious relationship, he might have seen it as nothing more than a casual hookup.
Sure, you both hit it off pretty well before getting into bed together, but that may only mean so much in a no strings attached situation.
It is possible neither of you properly expressed your intentions.
It is also entirely possible that you thought you were sending your message loud and clear about what you wanted and it was misinterpreted.
Men are not known for their communication skills, so he probably thinks that you were both on the same page and failed to realize that it wasn't the case.
To him, he was clear about the relationship being casual and assumed you understood. Except he wasn't, and you didn't.
If you use hook-up dating apps such as Tinder to meet guys, most of the time you will run into guys who are only looking to get into your pants.
That's why many guys you meet on Tinder or similar hook-up apps will not call you back.
If you are looking for something more serious than a one-night stand, you might want to consider joining a dating website that caters to more mature singles.
Don't miss: When to Sleep With a Guy You are Dating?
2. He's Waiting for YOU to Call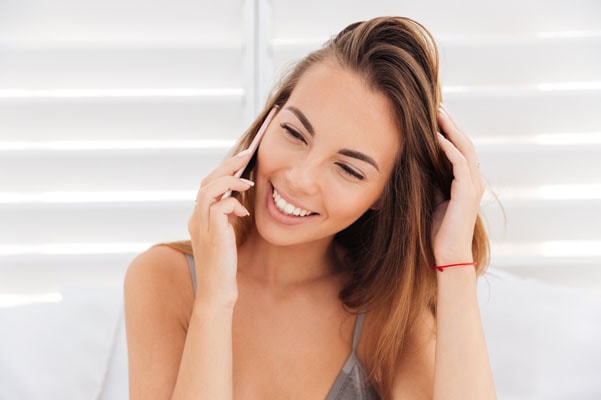 There are no clear-cut rules that say that the man is the one to call after you slept together.
The rules for interactions after your intimate encounter are a little vague, to begin with, and not everyone has an established understanding of what to do.
In some cases, a guy may want to let the girl take the lead and he's the one who's waiting for your call.
It's also possible he has his own fears about what you thought about his performance in a bedroom.
Maybe he's afraid that you thought he was terrible in bed or he'd sound too needy or clingy if he calls right away.
If he's not calling you after sleeping with you, then he may be stressing out over the same things as you while he waits for your call.
3. Things Didn't Click
Some relationships are better off staying in the realm of friendship rather than moving forward as lovers.
Introducing physical intimacy into a relationship acts as a turning point, and sometimes things just don't click the way they should.
The encounter itself could have been absolutely fantastic, but any emotional connection that was present beforehand might have been absent.
You might not have picked up on it at the time, but it is possible that he did.
The reason why he's not calling may be that he thought you didn't feel that connection either.
Read next: 10 Ways to Ask a Guy or Girl to Be Friends with Benefits (FWB)
4. Time
How long has it been since the two of you slept together?
It's one thing to freak out and be upset that a guy hasn't called if it's been a week since you slept with him, but it's another if it happened yesterday.
As bothersome as it is, try to be reasonable about the wait.
Everyone has a different stance on how long it should be before you call someone after the first date, so it wouldn't be surprising if there were also conflicting ideas about how long to call after sleeping together.
5. It Wasn't Great
The lovemaking could have been great for you but not for him, and vice-versa.
Whose fault it is may not even matter since there are several contributing factors that could have affected the outcome.
Things that happen in the heat of the moment can affect how the entire experience is remembered.
Maybe something happened that was a turn-off for him and you didn't catch it at the time.
You might have attempted to hide your dislike of something that was done in bed and he still noticed or he may have misinterpreted your positive responses as negative ones.
Don't miss: What Do Guys Like to Hear in Bed? (Dirty Things to DO in Bed)
6. What Happened Afterwards?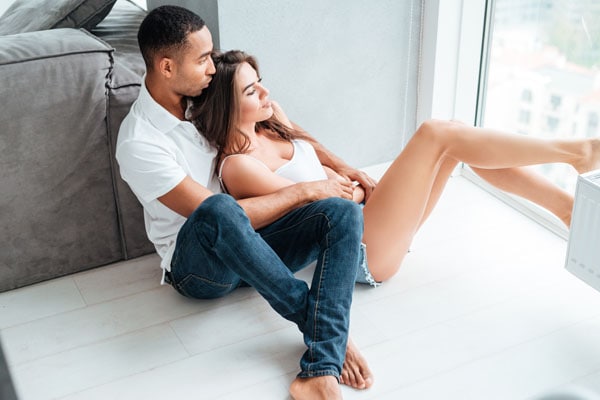 Think about what you both did after you hooked up.
Was there cuddling? Pillow talk? Did you simply get dressed and leave? Rolled over and went to sleep?
The actions you take after the deed is done can serve as a signal about how you feel about it and where you'd like to go from there.
Once again, it's another aspect of relationship rules and miscommunication.
He may have thought that you were dismissing him after sleeping with him or that you were trying to tell him that it wasn't good.
The same could be said about what he did after.
Read next: 9 Reasons Why the Guy Slept With You and Now Wants to Be Friends
Dating Sites to Try in 2023!
*This post might contain affiliate links. If you click on a link, we might receive a small commission. As an Amazon Associate, we earn from qualifying purchases.