We have seen many movies in which the hero falls in love with a woman older than him.
And if you have been following the current news, you know that many younger men tend to like older women.
Nowadays most people don't care about the age gap. It is all about understanding, love, and priorities.
Unfortunately, it is not always easy to figure out if a young man is interested in you or is just being friendly.
It is always scary to ask a young guy out for a drink if you are not 100% sure that he is into you.
However, in most cases, it is not difficult to recognize the signs that the younger guy might be attracted to you.
Read next: 10 Ways to Make a Younger Man Fall in Love With an Older Woman
Why Would a Younger Man be Interested in an Older Woman?
If you never dated younger men, you might feel a little self-conscious or even confused when you notice that the younger guy is starting to pay a lot of attention to you.
Well, there are a lot of reasons why a younger guy might find you attractive.
First of all older women usually don't play games and are more direct with want they want.
Younger women on another hand can be a little flaky and insecure with their desires.
Other younger men might be bored with women of their age and want something different.
There are also guys who find older women more physically desirable and that might be another reason why they are hitting on you.
Many of those guys never been with an older woman before and might be experimenting to see how it feels to date someone older.
So don't worry about competing with younger women when trying to meet and date younger men.
Most of these guys find you attractive because of your age and maturity.
Don't Miss: 5 Reasons Why Younger Guys are Attracted To You
Signs That a Younger Man Likes an Older Woman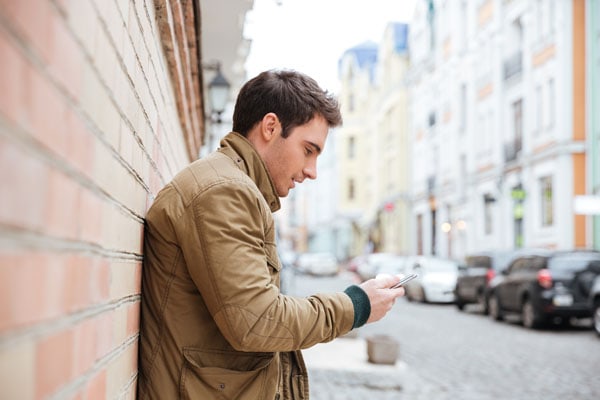 1. He Checks Your Profile or Messages You on Social Media
One clear sign that he likes you is if he leaves a message for you after finding you on social media sites like Facebook, Instagram, or even Linkedin.
There are many social media platforms where younger men can approach you.
If they do, they will try to initiate a conversation, most likely because they found you interesting.
Younger men are very hesitant to meet and talk to older women offline and most will be more willing to initiate contact online to avoid public rejections.
There are many dating websites where you can meet younger men.
Read More: Should I Try Online Dating?
2. He Offers to Help You
If a younger guy likes you, he will find opportunities to help you.
So, if he offers regular assistance without you even asking for his help, there's a high chance that he is into you.
It can be anything from bringing your coffee at work to helping you move or even giving you a ride after work.
Related Reading: How to Tell if a Younger Guy Likes You?
3. He Wants to Be Alone with You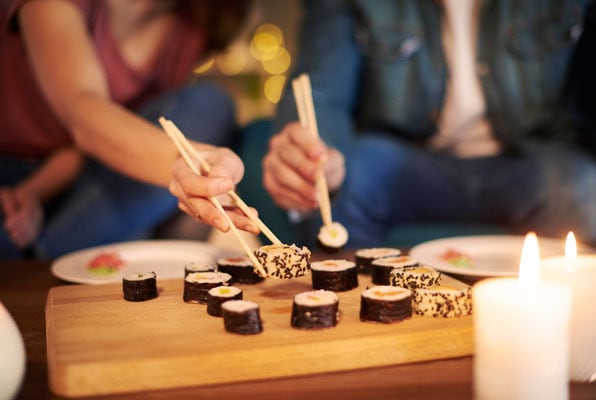 If you have agreed to meet a younger man who seems to be interested in you, he would find excuses to be alone with you, even if that's a public place.
He would not want your friends or children lurking around you two.
When you are alone he might playfully try to initiate physical contact by hugging you, sitting really close, touching your arms or hair.
4. He Repeats Your Phrases to Impress You
If you want to know whether a person is interested in you or not, observe their talking style.
If they like you, there is a high chance that they would use your words in their sentences.
While everyone has a unique way of talking, people tend to copy the speech patterns of the people that they like.
5. Eye Contact
If you are still unsure about his feelings, see how he makes eye contact with you.
If he is genuinely interested, he will make a lot of eye contact while talking to you.
You may also notice that he stares at your body when you are not looking.
This further indicates that he likes you more than a friend.
Don't Miss: 10 Top Signs a Male Coworker Likes You
Should You Ask a Younger Man Out?
If you checked all the signs that we discussed in this post and believe that he is into you, don't be afraid to ask him out.
To avoid any rejections don't make it a date but instead, ask him for a coffee or drinks.
You can say something like "I need a coffee, do you want to come along?" or "It was a stressful week, I really need a beer do you wanna join me for happy hour?".
It will be much easier to figure out a guy's intention when you spend more time with him.
Don't Miss: Older Woman Younger Man Relationship Advice
Dating Sites to Try in 2022!
*This post might contain affiliate links. If you click on a link, we might receive a small commission.