Do you have a crush on a younger man but are not sure how to attract or make him fall in love with you?
The good news is that many guys find older women attractive. It is also becoming much more common and acceptable for men to date and marry older women.
Many women have secret crushes on younger guys but most of them never act on their desires because they don't want to be seen as desperate or cougars.
However, in reality, there is nothing wrong with dating a younger guy and most of the fears and worries are just in your head. Most people are too busy to care if you go out with someone younger.
So if you have a crush on a younger neighbor, the guy at the gym, or at your work here are some ways to make him fall for you.
Don't miss: 14 Workplace Flirting Signs: How to Tell If a Guy Likes You At Work?
Why Would A Younger Man Be Interested In An Older Woman?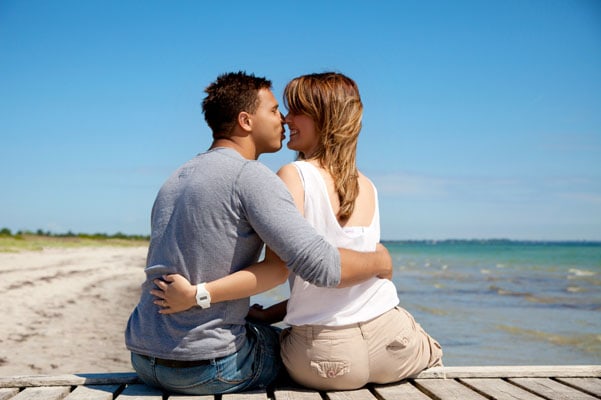 1. Older Women are More Mature
There is usually quite a bit of drama when it comes to dating younger girls and to avoid it some men go for older women that are confident and don't have to play mind games to keep a guy interested.
Relationships with older women are usually less complicated because they know what they want.
2. Younger Guys Feel More Secure Around Older Women
Some guys feel more comfortable around older women than with women their own age.
Many younger girls don't have enough life experience and end up judging a guy for the things like his dating history or even his performance in bed.
What is even worse, some of these girls share this personal stuff with their friends. Older women on the other hand usually know how to keep things private.
3. Older Women are More Experienced in Bed
Older women had more intimate partners and they usually know how to please a man. They also know how to make a younger guy feel more confident if he is not very experienced.
They also know how to seduce a guy without taking off their clothes. Younger girls on the other hand rely mostly on their physical appearance when it comes to attracting guys.
Lastly, older women are also usually more open to trying new things in bed like roleplaying or using toys that many guys fantasize about.
Read next: 101 Dirty Text Messages For Him To Wake Up To
4. Older Women Have Money
Older women usually have stable jobs and are financially independent. This means they don't expect a younger guy to pay for them and might instead spoil him with a fancy night out every once in a while.
Even if the older woman is not wealthy, she still likely has more money than the younger guy she is seeing.
5. It Can Be Exciting
If the guy always dated women his own age, dating someone older can make the relationship more exciting and give him opportunities to try new things.
6. Some Younger Men Fantasize About Older Women
Some guys are naturally more physically attracted to older women.
Read more: How to Tell if a Younger Guy Likes You?
How to Make a Younger Man Fall In Love With An Older Woman?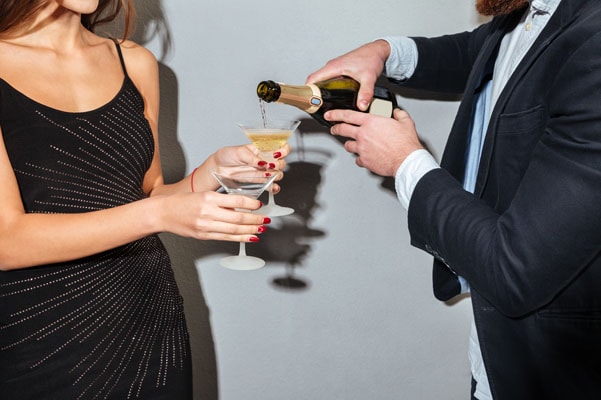 1. Give Him Compliments
Men don't get a lot of compliments from women.
Younger girls are usually insecure to compliment a guy so take this opportunity to make him feel good around you.
2. Don't Embarrass Him
Try to avoid the topic of the age gap as much as possible and most importantly don't tell him that he is not mature enough because he is younger.
There are always will be people that will judge you for dating someone younger. However, try to make sure that your friends and relatives don't make fun of him when you are together because this can make a guy second-guess your relationship.
3. Take Care of Your Appearance
Trying to look attractive is one of the most effective ways for an older woman to attract younger guys.
You don't have to wear the clothes you wore in college to keep a younger guy attracted but something trendy that is appropriate for your body type will work great.
In general, most older women that are successful in dating younger men look younger than their age.
Wearing a trendy dress, and taking care of your hairstyle and make-up can easily make any woman look 10 years younger.
Read more: 19 Examples Of How to Turn a Guy on Over Text Without Being Obvious
4. Be Active
Most guys are attracted to active women. Even if you are older, it doesn't mean you should not work out.
Going to the gym or participating in fitness classes is also a great way to meet younger men.
5. Don't Force Him to Settle Down
It is important to avoid talking about having kids or building a family until you got a chance to get to know each other.
Many younger guys are not sure what they want to do with their lives and sometimes the fear of commitment can drive them away.
6. Make the First Move
Most guys are not used to women approaching them and will really appreciate it if you do.
In addition, some younger guys might feel too intimidated to start a conversation with you or ask for your number.
Remember that you are a strong confident woman who knows what she wants so don't be afraid to get it.
7. Don't Be His Mom
It is very unlikely that your guy is attracted to you because you remind him of his mom so don't be one. Don't try to control all aspects of his life or be overly protective.
He is still young and sometimes will act in what you might consider a reckless way. As long as it is not potentially dangerous, don't go against it if it is something he enjoys like for example snowboarding, skydiving, or rock climbing.
8. Don't Be Afraid to Act Vulnerable
One of the reasons many successful women have trouble finding a partner is their inability to act vulnerable.
Guys are naturally attracted to women that show their vulnerable side so don't be afraid to open up and show him how you really feel every once in a while.
The biggest difference between being vulnerable and clingy is that when you are vulnerable you are sharing something with your guy without asking or accusing him of anything.
Another way to act vulnerable is to share with him a secret that you haven't told anyone before. This will help to build a stronger emotional connection and make him feel special.
Read next: How to Find a Boyfriend Online in 7 Days?
9. Be Supportive
Many younger guys need to feel supported so be the one he can rely on.
Don't run away if he is having problems with his school, parents, or friends. You are more mature and wiser and can give him advice that will make his life easier and make him feel more attracted to you.
10. Don't be Jealous
Some older women feel insecure about their age. This can be a problem if you are dating a younger guy because you will always feel that younger women have an advantage over you and your guy might end up leaving you.
However, this is not true because he is dating you and not younger women and that means you have something that those younger girls don't.
Being overly jealous or controlling can create serious issues in a relationship and eventually will scare the guy away.
Where Can I Meet Younger Men?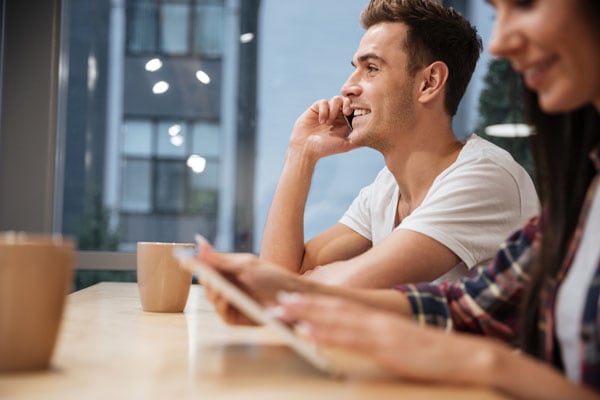 Even though bars and clubs work for meeting younger men, it is unlikely that you will meet a guy looking for a serious relationship there.
There are young men everywhere. You can meet them at work, on a bus, food court, gym or even while waiting to pay in line in a store. As long as you are not afraid to approach and chat them up, options are unlimited.
However, if you prefer not to approach the guys, you meet in real life, online dating is another effective way to meet them.
Most younger guys use online dating so don't ignore it if you really want to increase your chances.
A few good sites you can try are eHarmony, Zoosk, and EliteSingles.
Younger women usually wait for guys to message them and you can significantly increase your chances of meeting attractive younger guys by messaging them first instead.
It might feel intimidating to send that first message but after you do you will realize that it is not a big deal and most guys are actually open to chatting with you.
Take this first step today and don't let others' judgment keep you away from what you really want.
Read next: How to Write Online Dating Profiles for Older Women?
Dating Sites to Try in 2023!
*This post might contain affiliate links. If you click on a link, we might receive a small commission.