So you've finally decided to sign up for Tinder but it is not working for you that well.
Don't worry – we have some ideas on how to spice up your Tinder profile.
Here are some ideas to get those lovely ladies to swipe right!
Don't miss: 12 Reasons Why Your Tinder Matches Never Respond or Message You
Best Tinder Quotes for Guys to Get More Matches
1. The humorous approach
Women love a man who can make them laugh.
The humorous approach is an easy way to get women to swipe right.
Using funny quotes from the movies may seem like a good idea, but usually, it comes off as unoriginal and lacks the impact you want.
Instead, let's get you some original funny quotes that you can use on Tinder!
1. " Swiped right because your profile picture reminded me of my future ex–wife!"
2. "Let's go out and make some bad memories."
3. "Swipe left if you don't believe in love at first sight."
4."We can make out, as long as you don't mind my cat watching us."
5. "Do you believe in love at a first swipe or should I unmatch and match again?"
6. "I've been told I have an unusual talent – making strangers feel comfortable in two minutes or less!"
7. "If you can guess what is my spirit animal, I'll take you out for ice cream!"
8. "I'm the type of guy to laugh at my own jokes even if no one else does."
9. "My ideal date would involve wine, a petting zoo, and lots of laughter."
10. "Don't worry – if my bio doesn't make you laugh, my profile pictures will!"
Don't miss: 59 Hot Flirty Questions to Ask a Girl on Tinder or Bumble
2. Tie in the pop culture of the today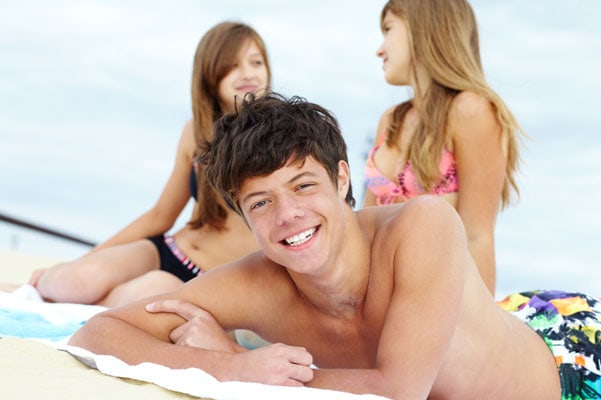 You can never go wrong with tying pop culture into your bio.
It says a lot about you in terms of what you like and dislike.
These can be comments from celebrities, popular movies, and more.
Either way, these are proven ways to get you a good response.
11. "Our love story would be better than Titanic!"
12. "Prince Charming looking for his princess. Will the shoe fit?"
13. "Christopher Robin is looking for his Winnie – could that be you? ."
14. "Swipe right if you want to bring down The Wall with me."
15. "Together we'll be like Beauty & Beast: Unstoppable"
16. "I'm no Prince Charming but I swear if you swiped right we could make some magic happen!"
17. Ready for a real-life Cinderella experience?
There is a fine line when it comes to using pop culture in your Tinder profile.
You do not want to make any comments on sensitive topics like religion or politics.
Even if you are trying to be funny, it can come off negatively, making your inbox drier than the Sahara desert.
Use pop culture, but wisely.
Don't miss: How To Keep a Conversation Going on Tinder or Bumble?
3. The upfront approach
This approach is the easiest way to show women what you're looking for.
Simply tell them your reason for joining Tinder, but make sure it doesn't sound desperate; they will immediately swipe left if it does.
Although it isn't witty, it's an honest approach, and most women love an honest man.
Here are a few ways to tell her what you want without it sounding like a desperate need for acceptance and love:
18. "Interested in making some new memories this year? Say hello!"
19. "Need a partner in crime to explore the world together? Hit me up!"
20. "Seeking an open-minded, kind-hearted soulmate – it's time we meet!!"
21. "Are you looking for something casual or long-term? Let's chat!"
22. "A bit spontaneous but wanting something real – are you game? "
23. "Looking for someone with a great sense of humor and an adventurous spirit."
24. "Looking to make some new connections with someone who loves good conversation as much as I do!"
25. "Life should be filled with laughter, adventure, and meaningful conversations – let's get out there together!"
26. "If you're looking for an adventure, let's go on one!"
27. "What do you say, how about a coffee date today?"
28. "I'm here to find someone who is intelligent, ambitious, and ready for a serious commitment."
Don't miss: What To Text A Girl After You Get Her Number?
4. About you in one sentence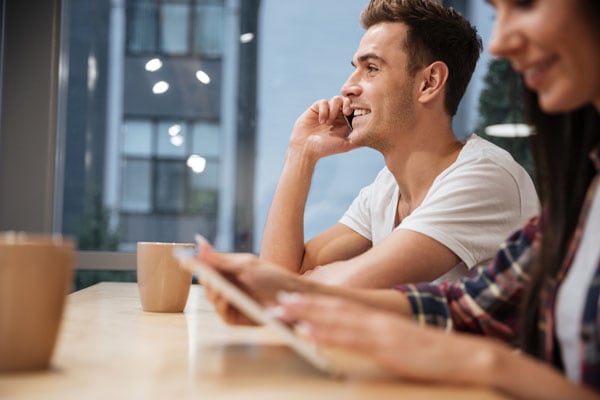 The final way to get the girl is the simple one-liner that describes you.
It can describe your looks, location, interests, and hobbies.
It has no banter, puns, or attempts to explain what you want.
It simply gives the women a straightforward image of who you are.
29. "6'2", London based, traveling, reading, and long walks on the beach."
30."An analytical and driven guy that loves to cook and take long hikes in nature."
31. "Independent, a well-mannered man striving to achieve his law degree."
32. "Adventurer, always open to exploring new places with a passion for writing poetry on the side!"
33. "I'm an outgoing, slightly goofy optimist who loves to explore the city and its vibrant energy."
34. "An independent thinker with a passion for discovering new places and cultures around the world!" 
35. "A free-spirited nature lover looking for someone to share my adventures with!"
36. "Quirky tech wizard turned entrepreneurship enthusiast seeking a like-minded partner in crime." 
37. "Lover of dystopian fiction, international cuisine, foreign languages, quality whisky – random conversation always welcome!"
This type of profile gives her a clear picture of who you are.
Now, we're not trying to objectify you. We are giving you ways to make sure you show yourself off in a way that appeals to women, not scare them off.
This direct approach lays all the cards out on the table, leaving the ball in the woman's court.
Therefore, give her as much information as possible while keeping it simple.
Read next: 150 Short Funny Tinder Bios for Guys 
Dating Sites to Try in 2023!
*This post might contain affiliate links. If you click on a link, we might receive a small commission. As an Amazon Associate, we earn from qualifying purchases.