So you've finally decided to sign up for Tinder but it is not working for you that well.
Don't worry; we've got some great ways to spice up your Tinder profile.
Here are some ideas to get those lovely ladies to swipe right!
Don't miss: 12 Reasons Why Your Tinder Matches Never Respond or Message You
Best Tinder Quotes for Guys to Get More Matches
1. The humorous approach
Women love a man who can make them laugh.
The humorous approach is an easy way to get women to swipe right.
Using funny quotes from the movies may seem like a good idea, but usually, it comes off as unoriginal and lacks the impact you want.
Let's get you some original funny quotes that you can use on Tinder!
1. "Your name must be Wi-Fi because I'm feeling a connection."
2. "I'm not a photographer, but I can picture us together."
3. "If you like water, you already like 72 percent of me."
4."You should feel my sweater. It's made of boyfriend material."
5. "Are you Google? Because you have everything I'm searching for."
While it is fine to show off your creativity with puns, it's best not to be overly suggestive.
Not only it comes off as creepy, but it also gives women the impression that you are only after one thing.
That may not be the best approach if you are looking for something serious.
Be sure to keep it clean and you're guaranteed to see more matches.
Don't miss: 59 Hot Flirty Questions to Ask a Girl on Tinder or Bumble
2. Tie in pop culture of the today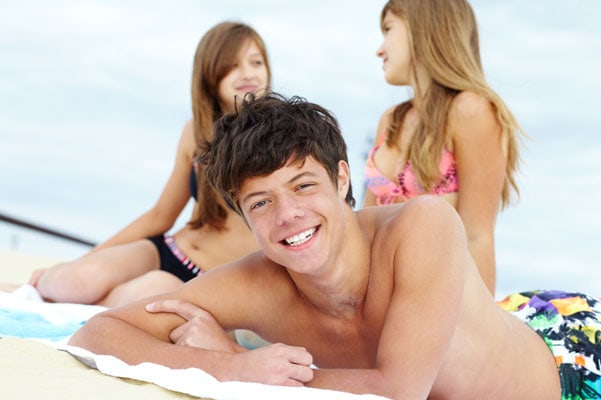 You can never go wrong with tying pop culture into your bio.
It says a lot about you in terms of what you like and dislike.
These can be comments from celebrities, popular movies, and more.
Either way, these are proven ways to get you a good response.
6. "I'll treat you the way Kanye treats Kanye."
7. "Prince Charming looking for his princess. Will the shoe fit?"
8. "Shakira told me my hips don't lie."
9. "I like piña coladas, getting caught in the rain, and making love at midnight on the dunes of the cape."
There is a fine line when it comes to using pop culture in your Tinder profile.
You do not want to make any comments on sensitive topics like religion or politics.
Even if you are trying to be funny, it can come off negatively, making your inbox drier than the Sahara desert.
Use pop culture, but wisely.
Don't miss: How To Keep a Conversation Going on Tinder or Bumble?
3. The upfront approach
This approach is the easiest way to show women what you're looking for.
Simply state your reason for joining the app, but make sure it doesn't sound desperate; they will immediately swipe left if it does.
Although it isn't witty, it's an honest approach, and women love an honest man.
Here are a few ways to tell her what you want without it sounding like a desperate need for acceptance and love:
10. "I want to find a woman I can take home to meet the family."
11. "Looking for a girl to be my partner in crime."
12. "I'm single and looking for a real relationship, not a fling."
13. "I want a girl who knows what she wants."
14. "If I tell you everything we will have nothing to talk about, so just swipe right."
Don't miss: What To Text A Girl After You Get Her Number?
4. About you in one sentence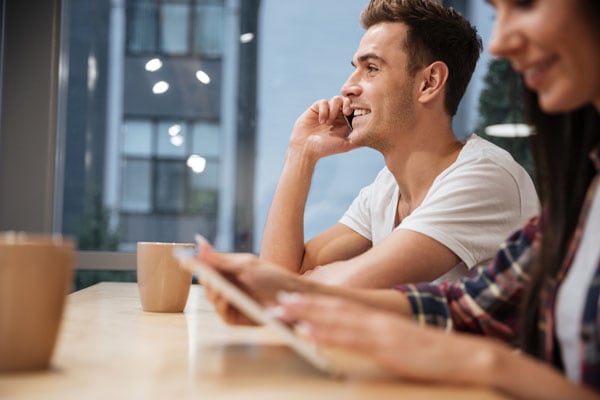 The final way to get the girl is the simple one-liner that describes you.
It can describe your looks, location, interests, and hobbies.
It has no banter, puns, or attempts to explain what you want.
It simply gives the women a straightforward image of who you are.
15. "6'2", London based, traveling, reading, and long walks on the beach."
16."I'm an outdoorsy, adventurous type of guy."
17. "Independent, well-mannered man striving to achieve his law degree."
This type of profile gives her a clear picture of how you are.
Now, we're not trying to objectify you. We are giving you ways to make sure you show yourself off in a way that appeals to women, not scare them off.
This direct approach lays all the cards out on the table, leaving the ball in the woman's court.
Therefore, give her as much information as possible while keeping it simple.
Tinder isn't the easiest way to find love, especially when you're being judged not just by your photos, but also by what a little 200-word description says about you.
We've given you a few options to give your Tinder profile a boost.
Using these techniques will get you more matches and dates.
Read next: 70 Short Funny Tinder Bios for Guys 
Dating Sites to Try in 2022!
*This post might contain affiliate links. If you click on a link, we might receive a small commission.