Marrying or dating a younger guy has its advantages and disadvantages.
While it could spice up your life, improve your self–esteem and make you feel younger and more alive, there are also some disadvantages that you should consider before taking the plunge.
For example, if you have self-esteem issues you may want to avoid dating a man much younger than you because it could make you feel older and more insecure.
Another disadvantage is that you might not have a lot of things in common if you are dating a guy who is 10 or 20 years younger than you.
It can be difficult to find common ground when you're at different stages in your life.
Finally, younger guys are often less mature than older men and might not be ready for a serious relationship or marriage.
The same goes for starting a family and having kids.
So, while there are both pros and cons of marrying or dating a younger man, really taking the time to think about what you want is key to understanding whether this type of relationship is right for you.
Read next: 5 Reasons Why Younger Guys are Attracted To You
Advantages of Marrying or Dating a Younger Man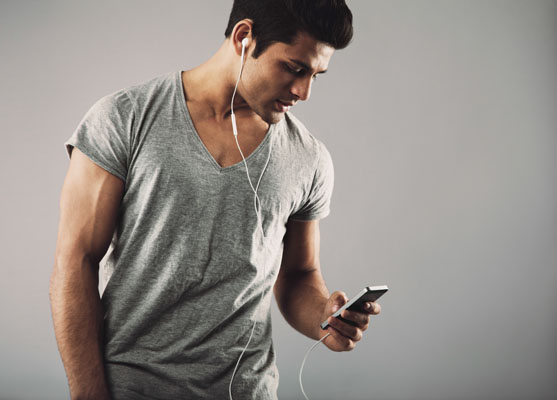 He Will Spice up Your Life
A younger guy can bring more excitement to your life because he is probably full of energy and up for anything.
You may experience things you never thought you would like trying new exotic foods, bungee jumping, or dancing salsa until 3 am in a packed nightclub. 
Your intimate life will also probably improve because younger men tend to have a higher libido.
If you feel like your life has become a little too routine, marrying a younger man could be just what you need to inject some spice back in.
He is Pretty and Healthy
It is not a secret that younger guys are usually more physically attractive than older men.
They have smooth skin, fewer wrinkles, and are generally in better shape.
Marrying a younger man means that you get to keep your model–like husband for longer and enjoy all the perks and benefits that come with it.
Younger guys also usually have fewer health problems, so you don't have to worry as much about him developing things like hypertension, diabetes, or ED.
Don't miss: Is It Wrong to Date Someone 20 Years Younger?
He
Doesn't Have As Much
Baggage
Chances are he doesn't come with any heavy relationship baggage like an ex–wife or kids from a previous marriage.
This means that there won't be any uncomfortable conversations about baby mamas or alimony payments.
He
is More Open Minded
If you want to try new things or travel to different places but your husband is dead–set against it, it can make for a pretty frustrating marriage.
On the other hand, marrying a younger man who hasn't had as much time to get set in his ways could mean he's more open to trying new things – which can keep your relationship fresh and exciting.
The same goes for physical intimacy.
A younger man will likely be more active and adventurous in the bedroom, while an older man may be more interested in cuddling on the couch.
You
Will
Feel
Younger
Dating a younger man can make you feel more youthful and playful. 
Seeing the world through your partner's eyes can remind you of all the possibilities and potential that life has to offer.
It can be easy to get bogged down in routine as we get older, so marrying someone younger can help you feel more spontaneous and alive.
Don't miss: Older Woman Younger Man Relationship Advice
Disadvantages of Marrying or Dating a Younger Man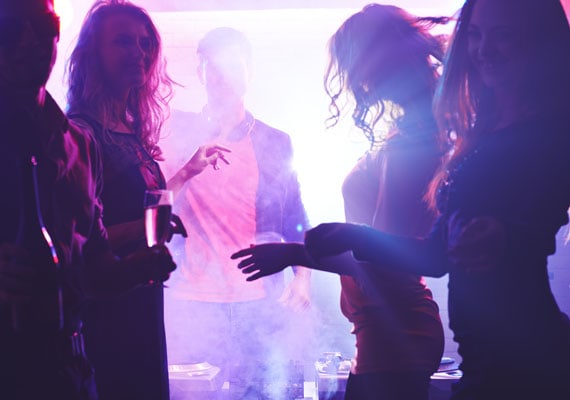 Insecurities and Jealousy
If you don't like feeling older then dating a younger man may not be for you.
Being with a man who is a decade younger can make you feel old or even unattractive. 
You also have to deal with fears that your younger husband will leave you for a younger woman.
This can make you feel insecure and jealous.
Things in Common
Another disadvantage could be that the guy you're with just isn't interesting.
With an age gap sometimes it can be hard to find things to talk about.
It can also be difficult to connect on a deeper level if you're at different stages in your life.
For example, you might be ready to settle down and start a family while he just wants to have fun and see the world.
Don't miss: Signs That a Younger Man Likes an Older Woman
In
exper
ience
In some ways, this can be seen as an advantage because you get to teach your partner about life and all of its wonders but it can also be really frustrating when your man doesn't know how to do something that seems so simple to you.
There can also be a big difference in your levels of maturity which can lead to problems and arguments.
If you're someone who likes to plan things out then you might find it difficult to do so when your partner is more spontaneous or even reckless.
You also have to be careful not to come across as a know–it–all because that will just make your partner feel inferior and cause him to resent you.
Fin
an
cial Issues
If you're looking for someone to help you pay the bills, a younger man is not your guy.
He may still be working at an entry–level job and even if he's doing well for himself, chances are he can't match your income.
This means you'll be footing the bill more often than not, and it can become a source of tension between you two.
People
Will
Judge
You
Unfortunately, not everyone is as open–minded as we would like them to be and there will always be people who judge you for being with someone younger than you.
Some people might even call you a cougar or assume that your husband is a gold digger.
Even your close friends and family might not support your decision to marry a younger man at the beginning.
You will have to deal with a lot of judgment and negativity, but if you truly love your younger husband then it will all be worth it in the end.
Read next: 10 Ways to Make a Younger Man Fall in Love With You
Dating Sites to Try in 2022!
*This post might contain affiliate links. If you click on a link, we might receive a small commission.