Online dating is one of the most popular ways to meet other singles.
Unfortunately, not everyone is equally successful when it comes to online dating.
The success rate often depends on how good you are at messaging other singles.
Whether you're the one to message first or you're responding to a message, here are a few tips that can significantly increase your chance of getting a date.
Don't miss: Should I Try Online Dating? 8 Reasons to Give It a Try!
How to Reply to Online Dating Messages?
1. Be Brief
You don't have to write a novel in your first message to your match. A few sentences will usually do a trick.
It's unlikely that someone will have the patience to read a paragraph-long message from a complete stranger online.
2. Be Original
Everyone knows the typical one-liners and clichés so don't use them.
Instead, say something they've never heard before. Take something from their profile and comment on it.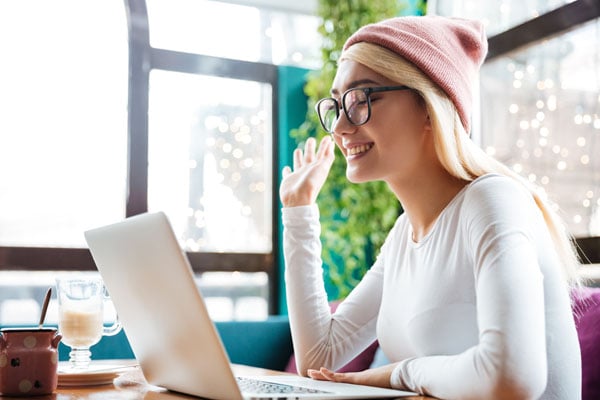 3. Be Normal
Not boring, just normal. In other words, don't be overly weird and creepy.
Obviously, you want to stand out, and you can do that in interesting ways without freaking out your matches.
Don't miss: Is Online Dating the Only Way to Meet Someone?
4. Be Patient
Send one message at a time, and wait for your matches to reply. And if they don't reply, then move on.
You'll just come on too hard or appear desperate when you send five messages in a row just because they didn't reply to you right away.
5. Be Substantial
Besides commenting on their appearance, say something about their personality, or whatever they have on their profile.
Don't be too vague or boring.
6. Be Specific
When commenting on their profile, choose something specific to focus on.
This lets them know that you read their profile and you are really interested in them.
It also helps to be specific in your profile description too. Vagueness never gets anyone anywhere.
Don't miss: How to Message Guys First? Online Dating Messages That Will Get Replies!
7. Be Reasonable
If they state that they want to meet someone local and you live far away, or they just want a quick fling and you're hoping for something more long-term, don't message them.
Don't waste his or her time or yours for that matter, with someone who isn't looking for the same thing.
8. Be Polite
Not only should you be friendly, just as you would with a stranger on the street, but you should also be polite if you get rejected.
Make mature decisions when choosing your words.
9. Be Clean
Stay away from swearing and innuendos.
If you're hoping to meet someone special, sending dirty messages as your icebreakers is probably not a good start.
10. Be Optimistic
No one wants to chat with a wet blanket, much less date one, so don't be one.
Don't take this time to complain about your lackluster love life or your unmet needs. That will drive away anyone in a second.
Try to be always positive when messaging other singles online.
Don't miss: How to Write Online Dating Profiles for Older Women?
12. Be Bold
Sometimes, it's your turn to jump in and take the first step. Be confident and message first.
Confidence is attractive, whether it's shown online or in person.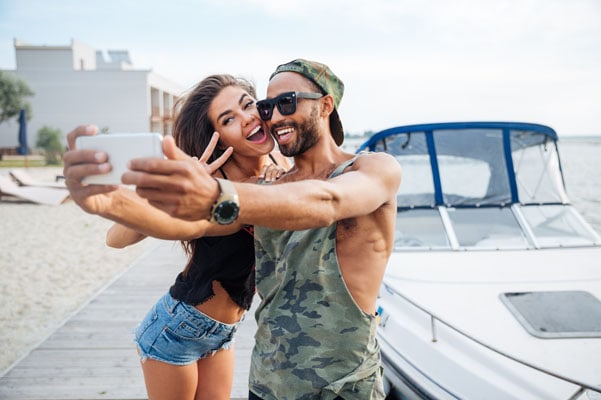 13.
Ask
Questions
This will help keep the conversation going and give you a better idea of whether or not you have anything in common with the other person.
14. Be Yourself
It would be an embarrassment if you met this someone in person and you weren't at all like your profile showed or how you came across in your messages.
First of all, don't lie. Second of all, be true to yourself. Online dating is about selling yourself, so advertise honestly.
Online dating doesn't have to be as strange and as difficult as it first appears to be.
Put yourself out there and don't sell yourself short by messing up at the messaging stage.
Read next: Best 170 Free Dating Messages, Openers and Conversation Starters
Dating Sites to Try in 2023!
*This post might contain affiliate links. If you click on a link, we might receive a small commission.