Do you find yourself more attracted to younger women than women your own age?
Well, you are definitely not the only guy that feels this way about younger women.
Many older women are looking to settle down and are not interested in anything casual.
Younger women on the other hand are not looking to get married or have kids and are more open to trying new things like for example sleeping with an older guy.
However, attracting younger women is not always easy especially if you were off the dating scene for the last few years.
There is always the potential to run into trust issues, financial issues, and sometimes even commitment issues when dating younger women.
To avoid all this let's take a look at how to get a younger woman to see you as a potential partner.
Don't miss: 10 Ways to Text a Younger Woman
How to Seduce a Younger Woman and Make Her Want to Sleep With You?
1. Don't Patronize Her
Often, older men are trying to act as dads for the younger women they want to date.
Yes, there are women with daddy issues but in most cases is not the way to make younger women want to sleep with you.
Don't be overly controlling or try to fix all of her problems, just be there for her and let her dump her problems on you while being supportive but not actively trying to fix them for her.
Eventually, she'll get sick of all the drama and will start focusing on having fun instead.
2. Don't Be Available All the Time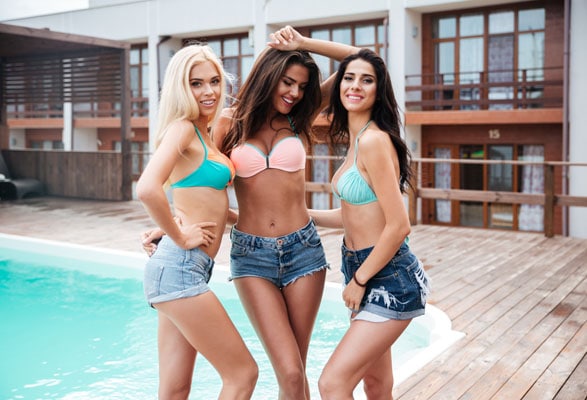 See photos of single younger women in your area
Young people, these days are in constant contact; texting, Snapchatting, tweeting, Instagramming, and everything else.
She's oversaturated with people, so don't be someone who's always available.
Make it so that she's excited to hear from you, and cannot wait to talk to you.
This means not seeing her too often, not texting her constantly, and not friending her on social media right away.
Chances are, guys her age are all over her Instagram, Facebook, and TikTok.
Make yourself look different, more mature, and wiser; interested, but not obsessed.
Learn More: How Can an Older Man Attract a Younger Woman?
3. Don't Come On Strong
There's a stereotype in the women's dating community about older men, and it's that they're creepy.
If you meet her and immediately start checking her out, hitting on her, and making bold advances, she's going to run in the other direction.
Take a little time to get to know her, and maybe even try to let her make the first move so that you have a connection built on trust rather than coercion.
4. Embrace Your Age
You don't want to blend in with her friends, but you also don't want to act like her dad.
You have to strike a balance; take control of your time together, but not her life outside of your relationship.
Plan the dates, be chivalrous, and always have the next step so that you guys aren't left questioning where to go next as she would be with her friends.
Don't try to choose things she would normally do, like clubbing or going to bars, cause then you won't stand out.
Instead, try unique things like wine tastings or theater that she may not do as much with her friends.
Don't Miss: 5 Proven Signs That a Younger Woman Likes an Older Man
5. Don't Wait for Her to Ask Your Age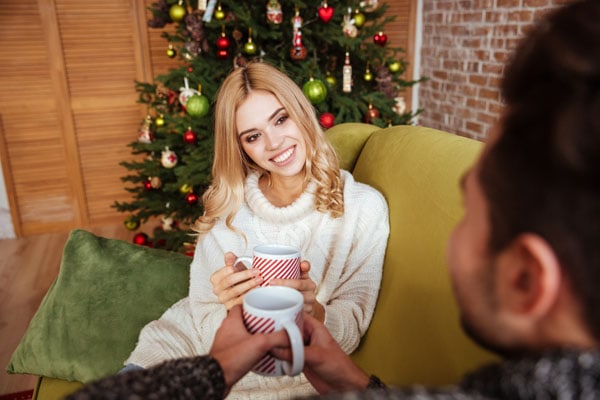 If you aren't sure what is the age difference, don't wait for her to ask you how old you are and subsequently start to question if that's too old.
Instead, ask her how old is she.
You being "too old for her" makes you creepy and kind of pathetic, but her being "too young for you," makes her desire to prove she's a mature adult kick in.
It can be a motivator and make her want to validate herself to you, especially in the bedroom.
6. Always Be Relaxed Around Her
Even if it's your first time dating a younger woman and you are super nervous, don't show it.
Since you're older, a younger woman is going to expect you to be cool, confident, and in control.
Being nervous plays into the pathetic older man stereotype, and makes her think you just couldn't get a woman your own age.
This is especially important in the bedroom; be confident, and use whatever skills you have.
Since you're more experienced than the younger men dated, she'll likely be surprised and impressed.
Sleeping with younger women is not as difficult as people often make it seem.
Most younger women are willing to try new things, like for example dating an older guy; you just need to play your cards right.
Be the attractive, unavailable, confident older man and you'll have no problems getting younger women to sleep with you.
Don't miss: Is It Wrong to Date Someone 20 Years Younger?
7. Find Out What She is Passionate About
Often older men will try to talk about things that they think are important, but a younger woman couldn't care less about.
If you want her to pay attention to you and actually be interested in what you have to say, then find out what she is passionate about and stick to those topics.
8.
Be
Mysterious
Try to be a little mysterious and let her wonder what's going on behind that stoic exterior.
This will keep her guessing and wanting more of your time and attention.
9. Don
'
t
Play
Games
With
Her
Em
otions
One thing that you should never do if you want to seduce a younger woman is play games with her emotions.
This means no leading her on, no playing hard to get, and no making promises that you can't or don't intend to keep.
10. Take Care of Your Looks
This doesn't mean that you have to look like a model – just take care of yourself so that you look presentable.
Get regular haircuts, wear clothes that fit well, and groom yourself so that you're always looking your best.
Also, don't forget to invest in good quality cologne.
Don't miss: 15 Things That Attract A Younger Woman To An Older Man
Where
to
Meet
Younger
Women
Interested
in
Older
Men?
The most obvious places to meet younger women are nightlife spots like bars, lounges, and clubs where women go to have fun and meet men.
However spots like that work best for men who are outgoing, social, and comfortable with being rejected in public.
If this doesn't sound like your idea of fun, then don't worry because there are plenty of other options.
One of them is online dating which makes it very easy to filter out women by age while also giving you the opportunity to get to know them a bit before meeting in person.
A few popular dating sites you can try are eHarmony, Elite Singles, and Zoosk.
If you're more of an offline type of guy, here are some other spots to meet younger women:
Gyms
Fitness classes
Art

gall

eries

Muse

ums

Coffee

sh

ops

College

camp

uses

Concert

s

Music

fest

ivals

Business

f

airs

Trade

shows

Conf

erences

Church

groups

Volunteer

opportun

ities

Dance classes

Farmers

markets

Street

f

airs

Book

stores
Read next: The Pros & Cons of Dating or Marrying a Younger Woman
Dating Sites to Try in 2023!
*This post might contain affiliate links. If you click on a link, we might receive a small commission. As an Amazon Associate, we earn from qualifying purchases.