Over the last 15 years, online dating completely changed the dating scene.
It made it easier than ever to chat with other singles, get dates, and form relationships.
So is online dating really worth it?
Well if you are currently struggling with getting dates with conventional methods, there is no reason why you shouldn't give a try to online dating.
It doesn't matter whether you are looking for a serious relationship or just getting laid, online dating can be used for both.
When I first tried online dating about 12 years ago, I was a little intimidated about joining a dating site
My main worry was – will my friends think that I am a loser for being on a dating website?
I am glad that I went ahead because that's how I met my current girlfriend.
Nowadays online dating is so mainstream that you don't really have to worry about being judged because everyone is using online dating.
In fact, it became more socially acceptable to chat with people online than approach strangers and ask for their numbers on a street or in the mall.
Read next: 105 Best Examples of Witty and Cute Openers
Why Should You Try Online Dating?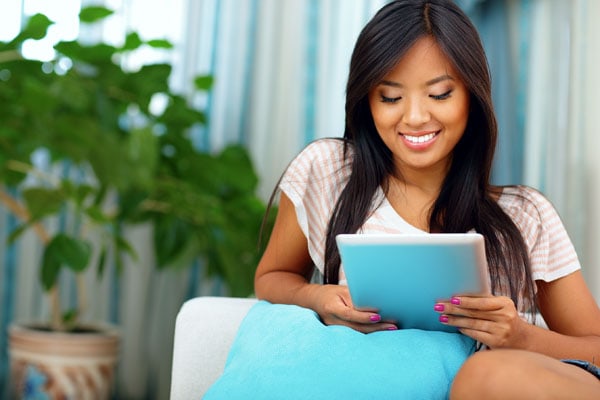 1. Online dating is convenient
Nothing can be easier than meeting and chatting with other singles on your phone.
You can do this anywhere and anytime.
It doesn't take more than 10-20 minutes to join a dating site and set up your profile.
After that, you are all set to start meeting other singles.
I personally recommend spending some time on your bio and photos to increase the number of matches.
There is quite a bit of competition online and putting some work into your dating profile can make a huge difference in the number of phone numbers and dates that you will get.
Online dating is especially convenient if you have a busy lifestyle that makes it challenging for you to go to conventional pickup venues such as bars, clubs, or lounges.
With online dating, you can meet singles on your way to work, during the lunch hour, at home, or even while waiting in line to pay for your groceries in the store.
2. It is cheaper than conventional dating
Even if you join a premium website that charges a monthly membership fee, you will still spend less money than going to clubs or bars to meet singles.
When going to clubs or bars you have to spend on drinks, cover charges, and taxis.
You can also significantly reduce the number of wasteful dates by getting to know your matches well before the actual date.
3. A large number of available singles
With online dating, you potentially have thousands of singles at your fingertips.
Compare this to conventional dating where if you are lucky you might be able to get a couple of phone numbers every once in a while.
Don't miss: 167 Examples of Good Bios for Women
4. It is effective
There are a lot of couples who met online.
When I was asking around, more than 50% of couples in my social circle met online.
This number will likely increase even more in the future.
5. It can help you to get over the fear of rejection and gain confidence
There are a lot of people who are shy and would never approach anyone and ask for their number offline.
Online dating more or less eliminates the risk of embarrassing rejections.
This makes it much easier for someone who is introverted or shy to get dates.
If you message someone on a dating app and they are not interested in you, they simply will not reply to your message.
Most people can handle this type of rejection.
6. It is fast
You can join the dating site today, create a profile, and start chatting with singles right away.
In some cases, you can even get a date on the same day.
However in my experience, if someone agrees to go on a date with you right away it is likely that they are just looking to get laid.
7. You can focus on your wants and needs
You can be really specific when it comes to who you want to meet online.
There are many search filters that you can use to find someone who satisfies all your requirements.
You can search by age, height, religion, profession, or even the salary that you want your date to have.
This way you can eliminate all the matches that don't fit what you are looking for and save money and time by only going on dates with singles that meet your requirements.
Compare this to conventional dating where you usually have to go on a date before you can really get to all those intimate details about the person.
8. Online dating is fun
If you are new to online dating, you might feel a little uncomfortable about meeting someone right away.
The cool thing is that you are in full control.
If you are not ready to meet up for a date, you can take your time and chat as long as you want until you feel comfortable.
Swiping left and right and chatting with your matches can be a lot of fun.
In fact, it can actually be pretty addictive so give it a try!
Don't miss: 150 Best Catchy Headlines for Dating Sites
What are the Biggest Disadvantages of Online Dating?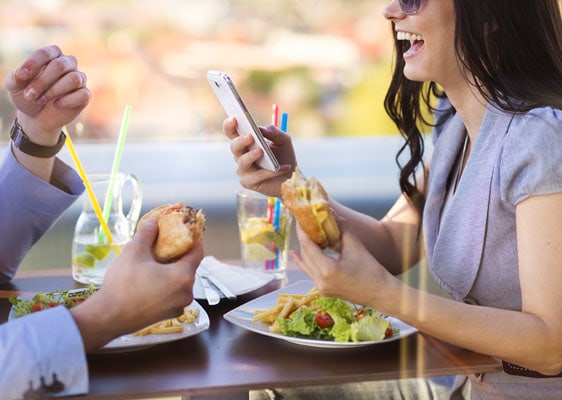 1. Too Many Options
Having too many choices when it comes to dating is not always a great thing.
First of all, this makes people picky when it comes to dates.
Secondly having too many options makes it much easier to hook up and have affairs which results in more singles only looking for casual dating without any commitment.
That's why you have to be very clear with what you want in your bio and pick the dating apps that align with your goals.
2. Makes us lazy
Why would you approach an attractive guy or girl in public and risk rejection if you have so many options available just a few clicks away?
That's another reason why so many first dates only result in hookups or quick flings.
Building serious relationships requires a lot of work and many singles are lazy to commit to that.
As soon as initial attraction fades or problems arise they break up and move to someone else.
3. Competition
You might encounter a lot of competition on online dating sites if you planning to find someone extremely attractive.
Hot singles receive dozens of messages a day and standing out can be a challenge.
However, if you put some work into creating your dating profile and sending unique messages you will have a much better chance of getting replies.
Finally, it is important to have realistic expectations when it comes to online dating.
Everyone wants to date hot supermodels but you will have more luck with online dating if you focus more on personality and not just looks.
Don't miss: 24 Dating Profile Examples for Mature Women Over 30
How Can I Start With Online Dating?
The first step is to decide what you are looking for.
This will help you in figuring out which dating site you should join.
What is the best dating site to join?
Tinder and Bumble
Completely free to use. Popular with a younger crowd looking for fun without much commitment.
If you are still in college, these two dating apps are great options for you.
If you are a little older and looking for something more serious, you might have more luck on the premium sites below.
POF and OkCupid
Free as well but cater more to the middle-aged crowd.
Not as many good-looking singles as on other sites.
I also noticed quite a bit of spam and catfishing on these sites.
Eharmony
Premium dating site popular with a crowd in the 24-70 year range.
Best for singles looking for a serious long-term relationship.
If you want to meet someone to marry, this is the site to join.
EliteSingles
Another premium dating site popular among educated professionals.
If you want to meet someone with a degree who works as a doctor, engineer, accountant, or in business give EliteSingles a try.
SilverSingles
Premium dating site mainly used by mature 50+ singles looking for a serious relationship.
ChristianCafe
Premium dating service for Christian singles looking to meet someone of the same faith.
Dating Sites to Try in 2023!
*This post might contain affiliate links. If you click on a link, we might receive a small commission. As an Amazon Associate, we earn from qualifying purchases.