So what exactly makes Coffee Meets Bagel different from all other apps like Tinder or Bumble?
Is it not just another hookup app?
Before we start looking into how it works for guys and girls let's quickly explore how Coffee Meets Bagel was started.
Three sisters living in New York who were sick of the dating scene founded Coffee Meets Bagel (CMB) in 2012.
They moved to San Francisco to work with the best software engineers in developing the mobile app CMB for Android and iOS.
The name of the app emerged from the idea of getting "coffee" as a typical first date go-to for most people and "bagels" as an homage to New York.
In 2015, CMB was featured in Shark Tank where Mark Cuban offered them $30 million for the entire company which the CEO Dawoon Kang turned down.
CMB is now estimated to be valued at $150 million as of 2020.
Don't miss: 105 Best Examples of Witty and Cute Bumble Openers
What is Coffee Meets Bagel?
Well, it's a dating app. But it's not just another dating app.
The founding sisters like to call it "the anti-tinder" app.
The app works on a system of "Bagels" and "Beans."
"Bagels" are what you call potential matches and "beans" is what they call the "currency" you can use for in-app purchases.
You are given a Suggested page where every day at noon the app presents you with new "bagels" based on your preferences.
There is only a limited number of "bagels" every 24 hours and a new batch is refilled every day at noon.
If you've exhausted your options on the suggested page, you can go to the "discover" tab where you are given more "bagels" that don't necessarily meet all your preferences but may pique some interest for you.
You are given a limited number of likes to get these "bagels' " attention and potentially hit a match.
The Coffee Meets Bagel app is 100% free to use and you can earn "beans" which you can use to unlock some features of the app like additional likes, get more bagels, etc.
The app rewards you "beans" simply for signing in to the app daily and engaging with it.
The app also gives you the option to become a paid subscriber to get access to additional features.
You can see everyone who likes you all in one place and like them back to match instantly.
Each month, you get a refill of 6,000 beans.
The major game-changer feature of being a subscriber is access to Activity Reports.
You can see how often a "bagel" initiates a chat over a number of connections, how recently they were in the app, and their average response time to messages in the chat.
Reports are updated every 72 hours for each profile.
This allows the user to see if the person they're interested in has been active in engaging within the app which other counterpart dating apps don't offer.
Related reading: How to Message Guys First? Online Dating Messages That Will Get Replies!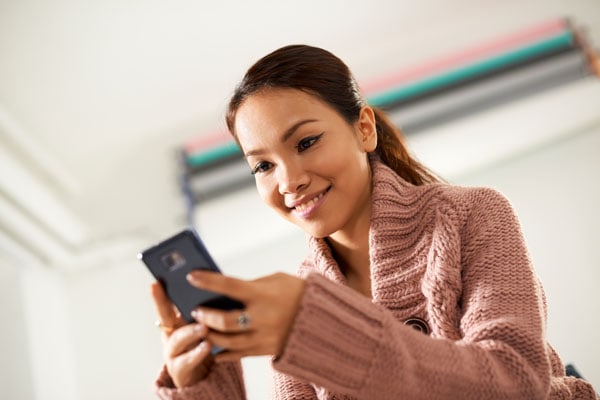 How Do I Use Coffee Meets Bagel App?
Just like with any other dating app, you have to set up a profile.
When CMB first came out, they only had the option of signing up by linking their Facebook profile.
Now you have the option to signup for Coffee Meets Bagel by using your mobile number.
The main reason why CMB encourages you to signup with your Facebook profile is to allow their smart algorithm to curate suggested "bagels" to you that are within your social network, therefore eliminating random profiles from just appearing on your suggested page.
When you download the app, you'll find that the user interface is very smooth and very simple to understand.
Unlike Tinder, CMB asks you to provide more information about yourself to create better matches for you.
When setting up your profile, you're allowed to upload up to nine profile photos.
You can opt to provide additional information such as your educational and professional background, personal info like physical descriptions, religion (if applicable), and ethnicity.
The app also takes away the pressure of having to come up with a bio by providing you an introduction you can fill out such as: "I am…(Describe yourself, what your goals are, or what you're looking for)," "I like…(List your hobbies, interests, etc.)," "I appreciate when my date…(Fill out your expectations for a partner)."
These introductory lines all take out the pressure of having to fill out a whole blank bio page to attract potential matches.
After you set your profile up, the app asks you to fill out your preferences in your partner, similar to how you have described yourself when setting up your profile.
Related reading: Should I Try Online Dating? 8 Reasons to Give It a Try!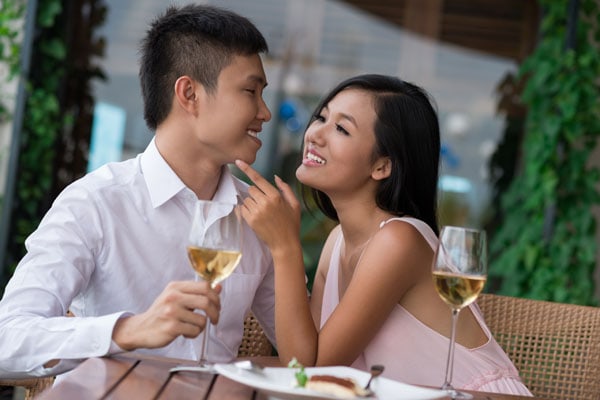 How Do You Maximize Coffee Meets Bagel?
The competitive edge of the app is its quality of users.
Unlike other dating apps, CMB uses a "slow dating" approach by serving its users the best" bagels" once every day.
The founders brag about having 86% of their users be interested in having committed relationships rather than more casual ones or "hook-ups."
As a user, you have to be really patient since the app only gives you limited suggestions per day.
Curating your own profile will also make it more attractive to other serious users.
Take advantage of the reward system that the app offers.
You get free "beans" every time you sign in and when you engage in the app's social media platform.
Unlocking some of the features by using your "beans" will allow you to maximize the app as well.
The main goal of CMB was to take its users from meeting on their platform to meeting in real life.
That's why signing in with your Facebook profile will allow you to connect with someone in your social network.
There may have been a friend of a friend you've always had an eye on but never had the courage to hit up personally.
You may find them in the app.
When you do get a match and start chatting with someone, it is best to strike when the iron is hot!
The CMB blog suggests that messaging a new match within the first three hours increases your chances to build a connection.
The app also sets an expiration of 7 days for each match conversation.
Use it to your advantage to ask this special someone on a date!
Related reading: Best 170 Free Dating Messages, Openers, and Conversation Starters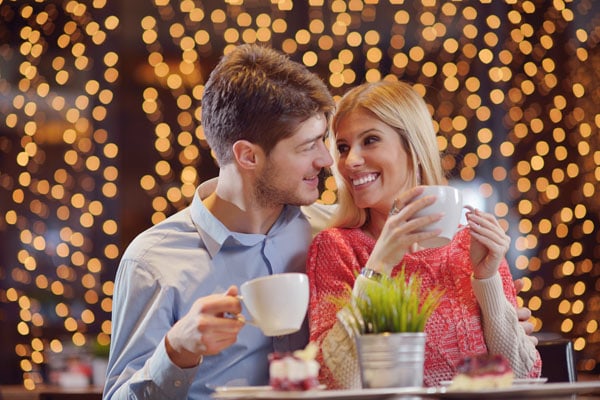 Why is Coffee Meets Bagel Different?
The founders of the app had a clear vision in mind and even when they were offered $30 million dollars for a buyout, they knew deep down that their mission was worth much more.
The app brags about giving people the chance for more meaningful connections in a fast-paced world of instant matches and hook-ups.
This app is meant for a demographic of serious daters looking for commitments.
If that's what you're looking for, you should give Coffee Meets Bagel a try.
Don't Miss: What To Text A Girl After You Get Her Number?
Dating Sites to Try in 2023!
*This post might contain affiliate links. If you click on a link, we might receive a small commission. As an Amazon Associate, we earn from qualifying purchases.