Online dating is not the only way to get dates but most people don't even bother trying other avenues for meeting people.
In fact, it is becoming less "socially acceptable" to approach someone on the street versus messaging them on a dating site.
Also, many men are afraid to approach women in real life to avoid looking creepy.
Apps like Tinder and Bumble make it easy to meet new people with just a few swipes on your phone and virtually eliminate the fear of rejection.
However, it doesn't mean that you can't meet people the conventional way but it will require you to step out of your comfort zone.
Don't miss: 20 Best Places to Meet Single Middle-Aged Women
Why Do Most Singles Prefer Online Dating?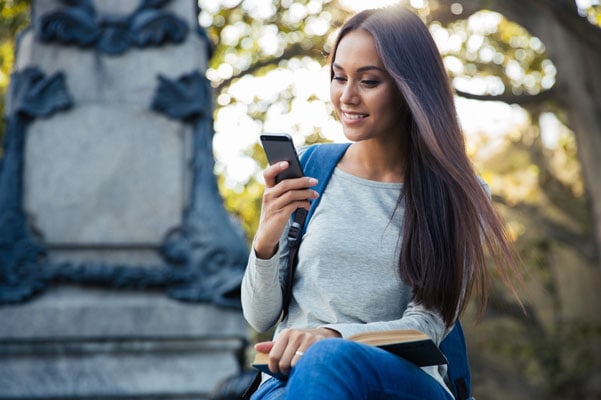 Meeting people in real life without dating apps is easy if you feel comfortable approaching strangers and can handle rejections.
Unfortunately, this takes a lot of practice for most people.
That's why most people don't even bother with meeting people in real life.
When was the last time you approached and struck up a conversation with an attractive stranger on a street, mall, or bus?
Did you ask for the phone number?
Does the thought of doing something like this make you feel nervous?
If it does, then maybe you should stick to online dating.
Meeting people in real life requires more work than getting dates online.
With online dating, you can get 2-3 dates just by swiping left and right on your phone a few times per day while in real life you have to approach a lot of people to get those dates.
If however, you are willing to step outside of your comfort zone and don't mind putting in some effort, here are the best ways to meet new people in real life.
Read next: Should I Try Online Dating? 8 Reasons to Give It a Try!
17 Best Places to Meet People Without Online Dating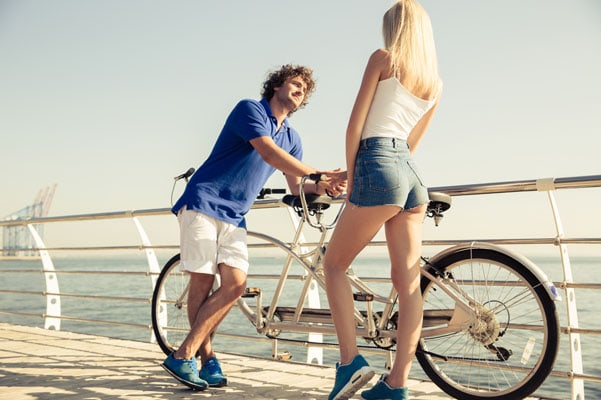 1. Coffee Shops
"Hi, what are you drinking? It looks delicious!"
"Hey did you try this new coffee with vanilla flavor? Curious if it is any good"
2. Malls, Stores, and Markets
"Hey, do you have a minute? Need your honest opinion on something. Do you think this shirt looks good on me?"
"Hey, I like your jacket. Where did you get it? I am looking to buy something similar for my female friend/sister/mother."
Read next: How to Get a Waitress Number and Ask Her Out?
3. Gym
"Hey, do you know how to use this machine by any chance?"
"Hi, do you know if there are any good fitness classes here?"
"Hey did you try yoga class here in the mornings? I am debating if I should join it."
4. Dog Park
"How old is your puppy? He looks so adorable!"
"I think my puppy really likes you! Do you come here often?"
5. Running Trails
"What a great morning for a run. Isn't it?"
"Do you know any other good trails around here?"
6. Street
"Hi, do you know any good restaurants around here?"
"Hey, any good coffee shops around here?"
"Hey, I like your style! What's your name?"
7. Dance Classes
Most dance classes will usually have more women than men.
8. Yoga Classes
Almost always there are far more women in yoga classes than men.
9. Adult Education Classes
Great for learning new skills and meeting new people.
10. Volunteering Groups
11. Workplace
This works best if you can meet someone from another department to avoid any awkwardness.
Also, it might be a good idea to check your workplace policy regarding dating.
Don't miss: How to Make Your Neighbor Fall in Love With You?
12. Bars and Clubs
Usually, only good for one-night stands.
Not too many people meet their wives or husband in a nightclub.
If you are looking to meet rich and successful singles, try bars in office buildings or hotels.
13. Meetup Groups
Great for meeting singles with similar hobbies and interests as you are.
Try sites like meetup.com or your local Facebook groups.
14. Social Networking Platforms
There are a lot of singles on apps like Facebook, Instagram, and even TikTok.
Meeting singles on networking apps might feel like online dating but it is not exactly the same.
Don't miss: 9 Reasons Why It Is Hard For a Successful Woman To Find a Man
Conclusion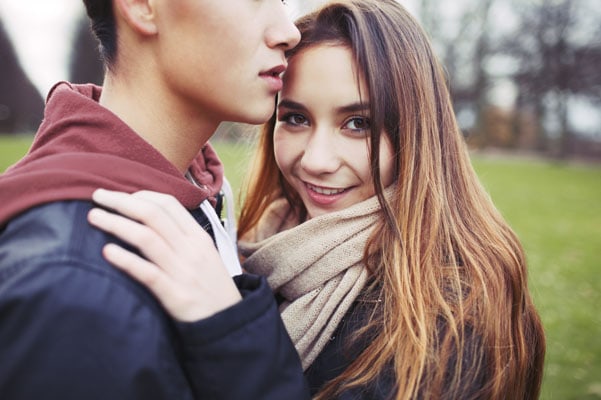 It is okay to talk to strangers you meet in real life.
If someone tells you otherwise, they are probably just afraid to do that.
Talking to people you meet at work, the mall, or the gym is the best way to find your soulmate without using dating apps.
The competition is much lower when you are approaching a girl sitting in a coffee shop versus the same girl on a dating app like Tinder or Bumble where she probably gets dozens of messages per day.
Yes, it will be awkward the first time you will try to approach someone to get their phone number but after a while, it will start to feel completely okay.
So go ahead and approach that hot girl or guy in your gym class!
Even if they reject you, they will respect your courage to do something that most people can only do online hiding behind their phone screens.
Read next: 150 Short Funny Tinder Bios
Dating Sites to Try in 2023!
*This post might contain affiliate links. If you click on a link, we might receive a small commission. As an Amazon Associate, we earn from qualifying purchases.