It can be a bit nerve–wracking asking a girl you like out on a date, especially if it's your first time.
You may worry about texting the wrong thing or coming across as too forward and scaring her away. 
However, the longer you wait to ask her out, the higher the chances that some other guy will do that instead. 
So let's stop wasting time and get right into it!
In this guide, we share with you the steps you can take when asking a girl out over text as well as some actual examples you can use.
4 Steps to Ask a Girl Out Over Text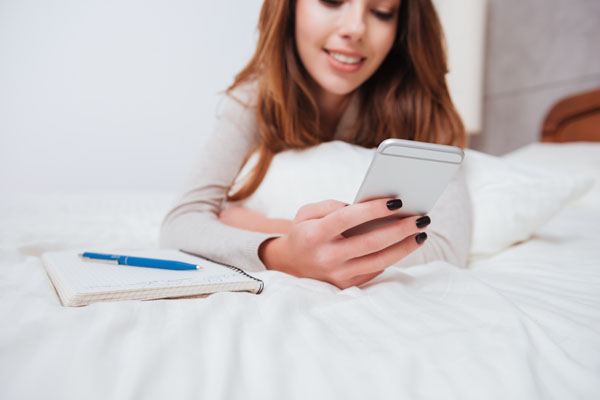 1. Have the Date Planned
Before you even consider asking a girl out, make sure you have an idea of where you want to take her.
It could be something as simple as coffee, or as adventurous as a day trip to San Francisco.
The point here is that when you text her, you'll already know where you want to take her.
You won't be fumbling with the typical "I don't know" answer when she asks where you want to go.
Read next: How to Text a Girl for the First Time and Get a Date?
2. Warm Her Up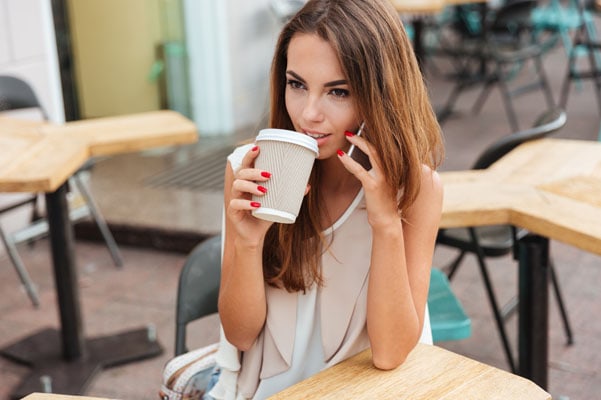 Once you have the plan figured out, it is time to text her.
Start with a little bit of small talk by asking about her day, her weekend plans, and maybe even a little bit of flirting.
This will help her feel more comfortable with you, and make it easier for her to say yes when you ask her out.
It will also help you to figure out when she might be available to meet up.
Don't miss: What To Text A Girl After You Get Her Number?
3. Ask Her Out
Once you have warmed her up with some small talk, it's finally time to ask her out.
It is important to be direct and confident when asking a girl out over text so that she knows you mean business.
Keep your message short and sweet but also make sure you express your interest in spending time together.
Once you've asked her out you can take a deep breath – the hard part is over!
You have asked her out and now the ball is in her court.
Read next: Examples of How to Seduce a Woman Over Text
4. Wait for Her Response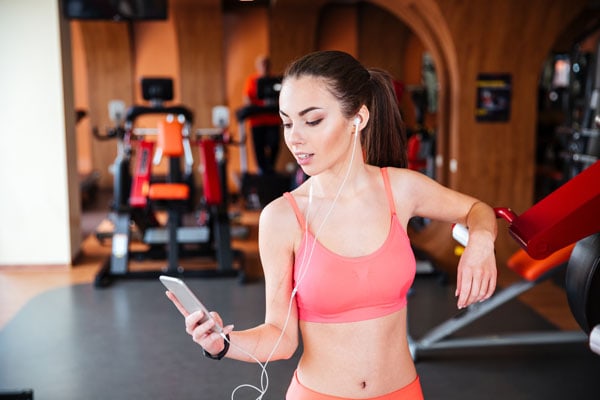 It is now time for her to respond.
It can end in one of two ways: a 'yes' or 'no.'
If she says 'yes,' then finalize details with her.
Make sure there are no loose ends so you don't hit any speed bumps when it is time for the actual date.
You want to end the conversation on a good note.
Give it a meaningful ending that will remind her why she said 'yes' in the first place.
Saying something like "Can't wait to see you Friday night!" is a good way to do it.
Now, if she says 'no' there is no need to act rudely towards her in an attempt to preserve your ego.
Remember, she can always change her mind and accept your invitation.
Angrily responding to rejection can ruin possible chances of a future date.
Don't miss: How to Get a Waitress Number and Ask Her Out?
Examples of How to Ask a Girl On a Date Over Text
Here are some actual examples that you can use when asking your girl crush out on a date:
1. I know this great little café around the corner from where I live. Want to grab a coffee on Friday and go for a walk?
2. How do you feel about sushi on Saturday night?
3. It's been too long since we talked in person! Would love it if we could catch up over some coffee or something else sometime soon. Would that work for you?
4. Hi! I heard that there's going to be an amazing outdoor concert in the park next week – would you like to go?
5. I've been thinking about you a lot lately, and it would be great to catch up in person soon! Wanna grab dinner sometime this week?
6. Would love to take you out for a nice meal next week – what do you say?
7. What are your thoughts on checking out the fancy new sushi place downtown next Saturday night?
8. Are you free this weekend for coffee or something else more exciting?
9. Would you like to grab some ice cream tomorrow afternoon at the park so we can catch up and hopefully get some vitamin D?
10. What are your plans for tomorrow night? Would love it if we could catch up over coffee or drinks!
11. Want to go on a small adventure with me this weekend? 
12. How would you feel about grabbing a bite between classes one day soon?
13. There's a new café around the corner from our office and they have amazing sandwiches. Do you want to grab a bite over lunch?
14. I'm really craving some ice cream – would love to grab a cone with you sometime soon if you're up for it!
15. Would love to take you out on a proper date this weekend if that works for your schedule?
16. Have any plans this weekend? If not, wanna grab dinner with me on Saturday night?
17. I know the best sunset spot in town – would you like to join me and watch it together sometime this week?
Read next: 12 Unique and Funny Examples of How to Ask a Girl for Her Number
Dating Sites to Try in 2023!
*This post might contain affiliate links. If you click on a link, we might receive a small commission. As an Amazon Associate, we earn from qualifying purchases.