You met an attractive smart girl and even got her phone number but what do you do next?
How do you go from a number to a first date?
Texting game can be tricky so let's take a look at the main rules when texting a girl for the first time.
We will also show you examples of text messages that you can use to get a date.
Don't Miss: 10 Ways to Text a Younger Woman
5 Texting Rules When Texting a Girl for the First Time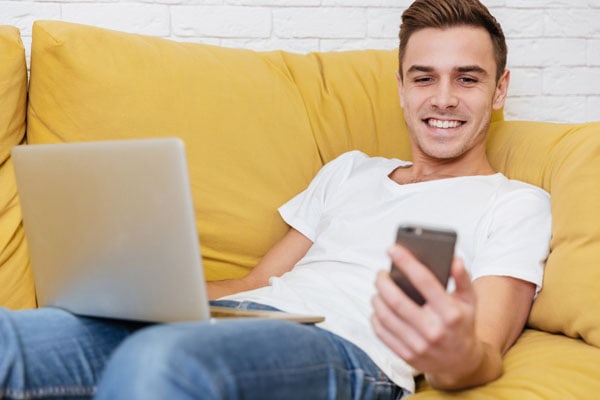 1. Make sure she knows who is texting her
If she can't recognize your number, she will reply with awkward who is that, or even worse, she will ignore your text.
To prevent this, call her while still with her so that she gets your number as well.
Or you can text her right away before leaving – "Hey it is Mike!"
Alternatively, tell her who you are in your first text.
One trick that I found useful is to tell a girl that you will ask her out before leaving so that she expects to meet you again.
"Awesome! You do know that I will ask you out?"
Don't Miss: Examples of How to Seduce a Woman Over Text
2. Don't wait too long to text her
The best time to text her is the next day but don't wait more than 3 days.
If you wait too long, she might lose interest or even completely forget about you.
1. Hey, it is Mike! How is your night going? Do you want to meet up later at an Irish bar downtown for a few drinks?
If you are not planning to meet her the same night, wait a little longer before texting her.
2. Hey, it's Nate. We met yesterday at the dog park. How is your day going? I think my dog really likes you!
3. Hey, it's Mike, it was nice running into you yesterday at the gym. How is your day going?
4. Great meeting you the other night. I really enjoyed chatting with you. Any exciting plans for the weekend?
3. Avoid sounding desperate or needy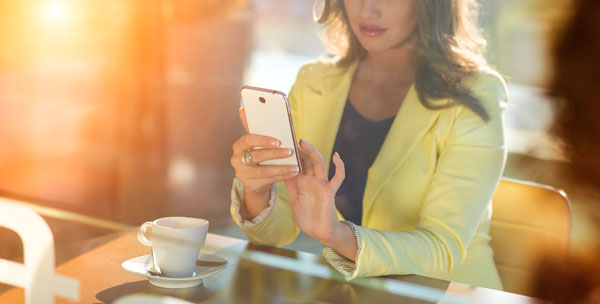 First of all, if the girl doesn't respond right away don't text her again until she replies.
Often she will not reply right away either because she is busy, doesn't know who is texting, or just doesn't want to talk right away.
Finally, avoid commenting on the way she looks or making any dirty innuendos in your first message.
This also means not sharing your life story in your first messages.
Another thing to avoid is adding her on social media before you go on a date.
Otherwise, it might come across as creepy.
Don't Miss: How to Ask a Girl for a Second Date by Text?
4. Make her laugh and feel comfortable
Depending on how well your first meeting went, the girl might still not be comfortable enough to go on a date with you.
Making her laugh is the best way to lower her guard.
5. Did you watch any good series on Netflix lately? I am looking for something I can binge-watch tonight.
6. I just tried the workout that you recommended and now my body is sore lol. I will take a shower and I will let you know if it feels any better.
7. I just had a pineapple shake and for some reason, it reminded me of you! So I decided to text you.
5. Ask her out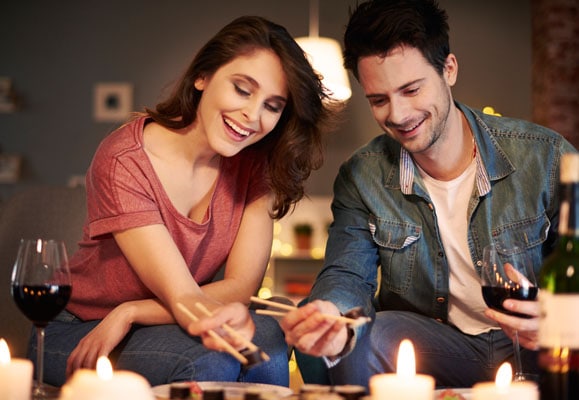 The final step after making the girl comfortable is to ask her out.
If you wait too long to ask her out, she might lose interest in you.
The best time to ask her out is 1-3 days after you met her for the first time.
Many girls get scared when a guy asks them out on an official date.
To make it easier for her and cheaper for you, ask if she wants to grab a coffee, get ice cream, walk on a beach, or maybe even go for a run.
Unless you met at the bar or had a one-night stand don't invite her to your place.
8. Hey Kate. I really enjoy chatting with you. Do you want to grab a coffee this week? I know an amazing coffee shop not far from the beach.
9. Hey, I went for a run and stopped at the ice cream shop not far from the place we met. It is so good! You have to try it.
10. Do you need help with your homework? I am not doing anything important right now lol. We can meet at Starbucks, grab a coffee, and go over it.
11. Are you free tomorrow for a walk and some coffee? It is supposed to be a nice day. I really want to get some fresh air.
If she says that she is busy and can't meet you this week, tell her that it is fine and you can meet up some other day.
"No worries. I will text you next week to see if you are free"
Conclusion
Getting a phone number is just half of the work.
Getting a date even if you have a phone number can be challenging especially if you didn't build much rapport during your first meeting.
If you follow the steps that we covered today, you will have a much higher chance of getting a positive response from a girl.
Don't Miss: What To Text A Girl After You Get Her Number?
Dating Sites to Try in 2023!
*This post might contain affiliate links. If you click on a link, we might receive a small commission. As an Amazon Associate, we earn from qualifying purchases.