There are a lot of attractive women working in restaurants, bars, lounges, and hotels.
But how can you approach a hot waitress and get her number knowing that she gets hit by men every single day?
Well, you need to be different from all those other men she meets daily.
Why Most Waitresses are Friendly?
One of the challenges when it comes to figuring out if the waitress likes you is that most waitresses are friendly and flirty even if they are not attracted to their customers.
The way they interact with the people they serve highly affects their tips and they do everything possible to keep customers happy.
You need to watch out for more than one sign when trying to figure out if the waitress really likes you.
Don't miss: 25 Unique and Funny Examples of How to Ask a Girl for Her Number
How Do You Know If a Waitress Likes You?
Her face is relaxed when talking to you
She smiles showing her teeth
Her feet point in your direction
She pays more attention to you than to other customers
She asks you personal questions
She asks if you are single
She remembers your name and other personal details
She notices if you visit during a different time than usual
She talks about her personal life
She has a nickname for you
She giggles with her friends when looking at you
She gives you hints that she is single and looking for a guy
She touches you
She is staring at you when you are not looking
Don't miss: The Signs That Your Barista Really Likes You
4 Steps to Get a Waitress Number and Ask Her Out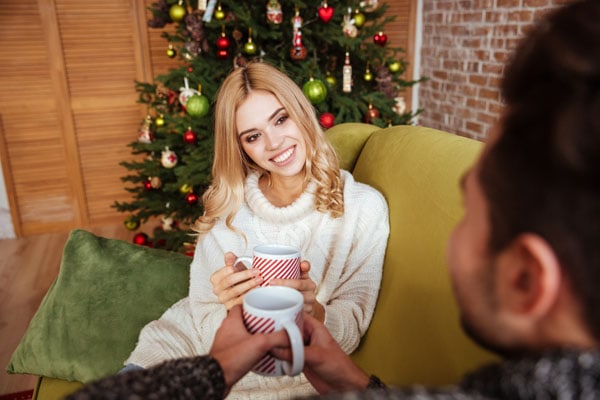 1. Start With a Small Talk
Start a friendly conversation with her and see how she reacts.
Talk about topics such as the weather, ask how her work is going, does she have any plans for the summer, and so on.
You may also try to joke or tease her a little.
At this point, it doesn't really matter what you chat about and the main thing you need to do is to pay attention to how she responds and whether she might be interested in you.
If you want to get a waitress out in most cases you will need to get to know her really well by visiting the place where she works more than once.
However, if the chemistry is strong or the timing is right you might be able to get lucky the first time you meet her but this is not very common.
Keep in mind that timing can play in your favor if you visit when she is almost done with her shift or when she is not busy with other customers.
If she is too busy, she will not have time for you.
2. Ask Her Personal Questions
Ask what she does for fun and what she is interested in besides work.
You may also ask if she is single but only if you see obvious signs that she is into you.
After you get a reply you can always say something like "What a lucky guy" or "Wow you are too pretty not to have a boyfriend".
The goal is to build a genuine connection before asking her out.
Read next: 5 Proven Signs That a Younger Woman Likes an Older Man
3. Get Her Number and Ask Her Out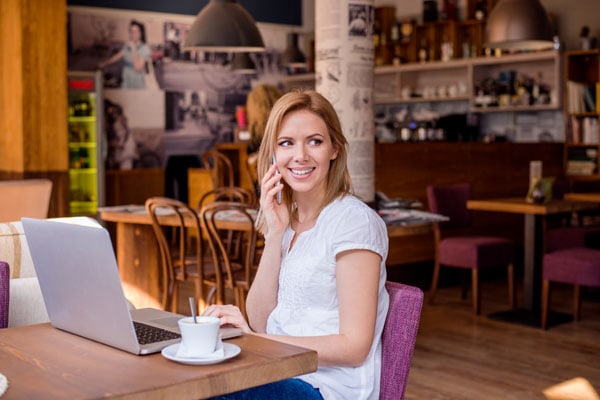 After you paid the bill, tell her that you would love to hang out with her sometime.
At this point, the best thing to do is to ask for her number.
Examples of how to ask a waitress out
"Hey, how about we hang out sometime?"
"When are you done? Do you want to meet for a drink in a bar across the street later tonight?"
"When is your shift over? Do you want to grab a coffee? I think you need one"
"When are you done? Any exciting plans for tonight?
"When do you usually get off?"
If she comes up with an excuse, you can always say something like: "See you around later then!"
You can decrease the chance of rejection by paying attention to the signs of attraction that we discussed.
If you see clearly that she is attracted to you, then why not ask her out?
There is nothing really to lose for you and if you are still not brave enough to ask a hot waitress out, let's move to step 4.
Read next: How to Text a Girl for the First Time and Get a Date?
4. Last resort
If you are too shy to directly ask her out, leave a note with your number and name before leaving.
This doesn't work all the time but it is better than doing nothing.
Some guys also get away with leaving a big tip before asking her out but this is also not the best way.
She might agree to meet you later because of your generosity but it will also attract a lot of gold-diggers who are only interested in your money.
Conclusion
It is not hard to ask a waitress out if you follow the steps that we discussed today.
You will not be successful all the time because waitresses get hit by men every day but it doesn't mean you shouldn't try.
Just have fun and don't take it personally if you get rejected.
Read next: 55 Ways to Ask for a Second Date Without Sounding Desperate
Dating Sites to Try in 2023!
*This post might contain affiliate links. If you click on a link, we might receive a small commission. As an Amazon Associate, we earn from qualifying purchases.