Nowadays, you can see all kinds of relationships.
Different strokes for different folks…
The same goes for age gaps.
It is no longer out of the ordinary to see couples with significant age gaps.
There are many successful older women who are dating younger men.
However, it's still evident that there's a bit more prejudice toward relationships where the woman is significantly older than the man.
That's why we have terms like "cougar" and "Mrs. Robinson" to indicate having relationships with older women.
It shouldn't be the case but it is happening.
Society is still adjusting to women being more empowered, vocal, and independent.
Don't miss: How to Tell if a Younger Guy Likes You?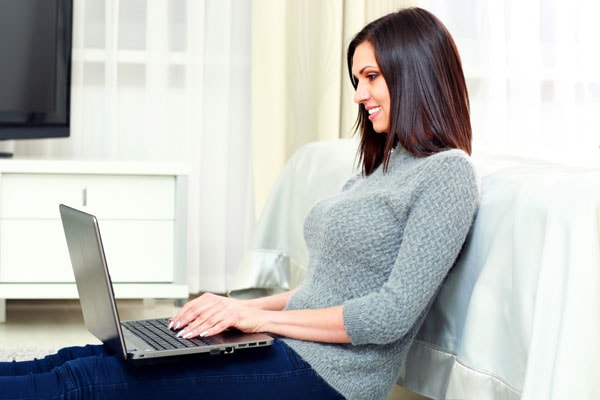 The Disadvantages of Older Woman Younger Man Relationships
You should be ready to brace yourself for the unique challenges that you'll encounter when you date someone older or younger than you.
1. Generational Gap
Being born in different decades will pose a challenge.
You will have to accept the fact that there are just some pop culture references that will be brought up from time to time that one of you will not relate to.
The larger the age gap the more challenging it will be to find the common ground when it comes to your interests.
2. Lifestyle
Expect your partner's group of friends to be around the same age as them.
This will affect their lifestyles and will eventually affect how you interact with them.
3. Biology
This may be the most unique challenge couples with age gaps face.
At a certain point in your relationship, one of you will have to accept the reality that you will have to take care of your partner in the future
4. Imbalances
You will be at different stages of your life.
Therefore, there will be imbalances, especially regarding emotional and financial maturity.
The commitment levels will pose a challenge if it is not clear in the beginning what each one is looking for in the relationship.
5. Judgment
Expect disapproval from society, friends, and family.
You will get unsolicited, offensive stares when you're in public with your significant other.
The more challenging part of this is when your own friends and family are unsupportive of your relationship.
Don't miss: Advantages and Disadvantages of Marrying a Younger Man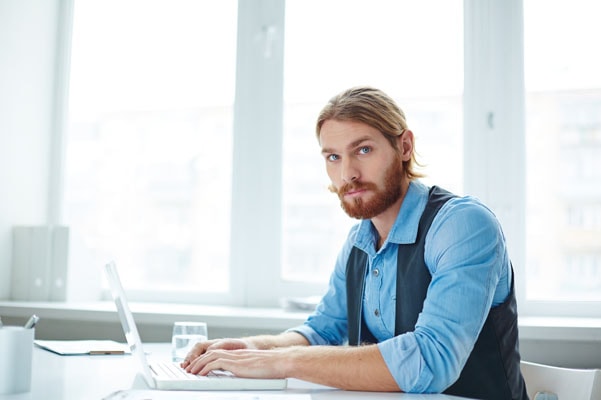 The Advantages of Older Woman Younger Man Relationships
If you're the woman, you'll find that dating a younger man is…
…more fun.
Being with a younger man brings a certain energy to your life, that you won't get with a man closer to your age.
They're fun, adventurous, and more spontaneous.
You'll feel younger and more up-to-date with the trends.
Since they have more energy, the physical intimacy is great too.
They're stronger and last longer in the bedroom.
…great for your self-esteem.
A younger man will be more in awe of you than insecure about your accomplishments.
They're born at a time when women's contributions to society are more accepted and so they'll be more open-minded.
They are amazed at what you have achieved in life and will celebrate with you more rather than compete with you.
…less complicated.
Given that there are challenges you'll face, dating younger men will allow you to deal with less to no baggage.
Younger men will not have the same issues as older men.
They may not have had serious relationships before you; they usually have no kids or have not been divorced.
It makes being with them less complicated
If you're a younger man dating an older woman, you'll find that they are…
…more sure of what they want.
Older women have their act together.
They're no longer all over the place.
They know what they want and aren't afraid to go after it.
They're very clear about what they want in a relationship.
This makes it less complicated to figure out if you're in a relationship for the same reason.
…more mature.
Women are generally more mature than men.
Older women don't play mind games.
They've been through that in the past and so they know what works and what doesn't.
Experience is the greatest teacher and they've got a lot of it.
….more eye-opening.
Being with an older woman will open you to new experiences you've never had before.
They will broaden your horizons and widen your perspective.
Don't miss: Should You Marry A Rich, Older Woman?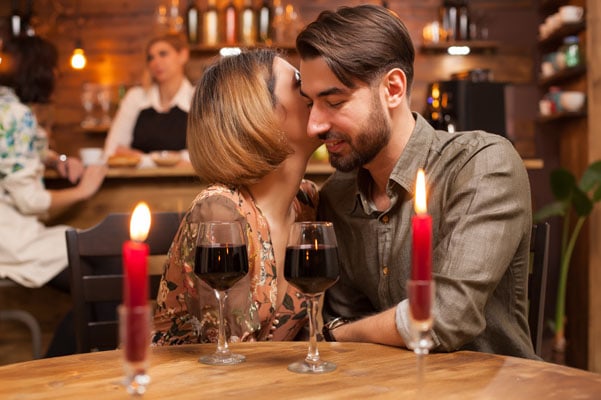 Making Your Relationship Stronger
When you find a person that makes you truly happy, you won't want to let them go, regardless of their age.
Age shouldn't matter but it does.
It's working around it that makes it work.
Learning how to deal with the downs that come with the age gap highlights the ups.
1. Look beyond the age
Address the elephant in the room – your age gap, and then go beyond it.
Throw out your unrealistic fantasies about older women, let go of your prejudices against younger men, and see your partner for who they are.
Your partner has so much more to offer than how old they are.
2. Find the common ground
You already know that there will be a lot of differences in your interests so you have to find common ground.
Learn to compromise with what your partner needs and wants.
You don't have to do everything together or like all the same things, but being similar in some ways is important.
3. Communicate clearly and honestly
Being in different stages in your life may mean wanting certain things in life.
Communicate early on what it is you're looking for.
Have the guts to deal with difficult, complicated conversations like marriage and having kids.
There is no other way than, to be honest with what you want.
Doing so will spare both of you time and heartache.
4. Don't give a f*ck about others
It's you and them against the world.
You will encounter unsupportive people who will try to rattle you into messing up your relationship.
This is especially harder when it's your friends or family.
But essentially not giving a "f*ck" about what others think or what they have to say relieves you of the burden.
So what if they don't approve? You're both adults in love.
5. Love each other unconditionally
Finally, remember to love each other unconditionally.
The love you have for each other is what brought you together.
Not your age.
Read next: 10 Ways to Make a Younger Man Fall in Love With You
Dating Sites to Try in 2023!
*This post might contain affiliate links. If you click on a link, we might receive a small commission. As an Amazon Associate, we earn from qualifying purchases.