You just went on a first date with a guy you really liked and everything seemed perfect but now it is been a few days and he still didn't text or call you.
Or even worse you tried to contact him the next day but he never replied to you.
We've all been there – it sucks and can be super confusing.
The frustrating part is that sometimes even if a guy kisses you on a first date it doesn't guarantee that he will ask you out again.
Should you just forget him or is there something else you can do?
Dating can be complicated especially if you are meeting guys online.
It might be tempting to think that if the guy didn't message you, he is not into you, but it is not always the case.
There are actually seven reasons why the guy might be acting distant after the first date.
Don't miss: 9 Signs of Chemistry on a First Date
7 Reasons Why Guys Disappear After a Great First Date?
1. He Doesn't Want to Come Across As Desperate
If you don't get a text or call, right after your first date it is possible that the guy is just waiting to contact you because he doesn't want to come across as desperate.
Yes, this might sound weird but many relationship books teach that the guy should wait a few days before texting a woman after a date.
Does this mean he is a player? Probably not!
It is likely that he just doesn't have enough dating experience, so he relies on dating material available online to figure out what to do.
Don't miss: Should I Wait for Him to Text or Call Me?
2. He is Waiting for You to Call or Text Him First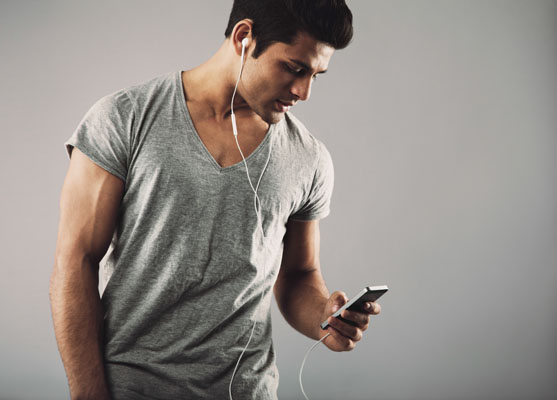 The second reason why he didn't call you is that he might be waiting for you to text or call him.
Yes in our society where most women want to have a fifty-fifty type of relationship, many guys believe that girl would text a guy after a date if she liked him.
The development of dating apps such as Bumble is not helping in changing this philosophy. If you are not familiar with Bumble, it is a dating app where only women can initiate the first contact.
What I am trying to convey here is that you should be asking yourself why you didn't contact the guy if it was two days after you two met.
It is completely acceptable for girls to initiate the first contact especially if you already had a date.
3. The Guy is Too Shy to Text or Call You
If you noticed that the guy was very shy when you met him, you might have to take more initiative. This is especially common with the guys that never had a girlfriend before.
It is possible that he is too shy to contact you thinking that you didn't like him.
Remember – if you like a guy but he didn't text or call you, message him instead of making any assumptions.
4. He is Too Busy to Talk to You
It doesn't happen that often and most guys will find a time to send a text no matter how busy they are.
However, if he mentioned during a date that he works in a place that requires him to be on-call 24/7 it is possible that he is busy with work.
5. He Only Wanted to Sleep With You
It is also possible that you are meeting the wrong type of guys.
If you meet guys on apps such as Tinder or Bumble, you might soon realize that most of them are just looking for a quick fling or casual relationship.
That is one of the reasons why some guys will not call girls after they sleep with them.
They already got everything they wanted from a girl and probably moved on to someone else.
The best way to avoid meeting guys who are just looking to sleep with you is to experiment with a couple of different dating sites until you find something that works for you.
6. The Guy Liked You But Only As a Friend
This happens when the guy liked your personality but there was no spark and he is not physically attracted to you.
In this case, he may still call or even ask you to meet up again in a week or so.
If you suspect that he likes you just as a friend, there is still time to change things around, especially if you only met him once.
You should be aware however that the more "dates" you spend as a friend, the harder it will be to make him fall in love with you.
Read next: 19 Examples Of How to Turn a Guy On Over Text Without Being Obvious
7. He is Just Not Into You – Time to Move On!
Yes, lastly it is possible that he didn't call you because he is just not into you.
Maybe you two have different personalities or there is something else he didn't like about you.
In this case, there is not much you can do and it is better to try to find someone else instead of spending time on this guy.
You shouldn't feel bad or get angry just because someone didn't like you. You are probably not attracted to every guy you meet either.
Dating always involves risks that the person you might find attractive will not like you back.
However, there is nothing wrong with that and it is better to find out that the guy is not into you after a first date than to find out two years later when you catch him cheating on you with someone else.
Read next: 10 Ways to Respond to a Cancelled Date
Dating Sites to Try in 2023!
*This post might contain affiliate links. If you click on a link, we might receive a small commission.