Sending funny unique messages on dating sites like OkCupid can significantly increase the number of replies you get.
Putting some effort into your messages shows that you are interested and you have taken the time to read the profile of the person you are messaging.
It also makes it easier for your matches to respond because they have something to talk about.
If you are not familiar with OkCupid, it is a large free dating site similar to Plenty of Fish (POF).
Even though sites like OkCupid and POF are becoming less popular due to the competition from apps like Tinder and Bumble, there are still a lot of people that use them, especially older singles.
Don't miss: 127 Best OkCupid Dating Profile Examples
What Type of Messages Get Replies on OkCupid?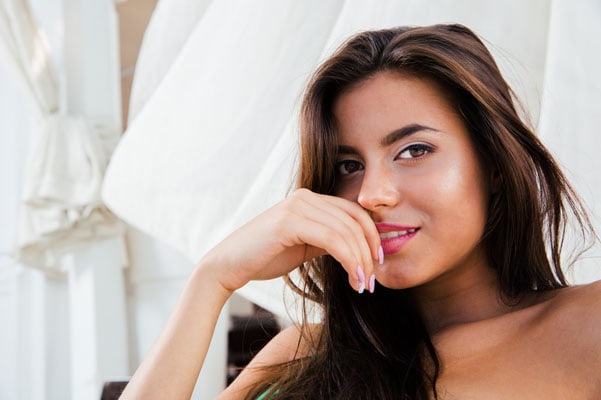 Almost 50% of messages that people receive on dating sites like OkCupid are either "Hey, how are you?", "What's up?" or the combination of the two.
But why would a majority of singles send such boring and unoriginal replies to their matches?
My theory is that these messages do work sometimes if sent to the right person and at the right time.
However, the reply rate with messages like these is pretty low and you will have to send up to 20-30 messages to get a single reply.
Obviously, this method is extremely ineffective and the quality of singles that you will meet will not be high either.
Most attractive singles get a lot of messages and there is no reason for them to reply to your "How are you?" unless you are super hot yourself.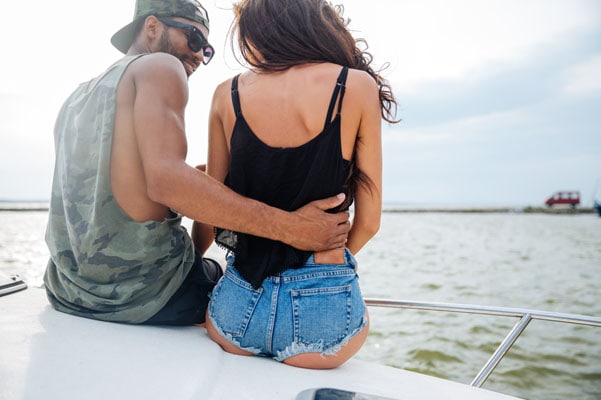 That's why a much better approach is to spend a few minutes on your messages so that your matches know that you are seriously interested in them and not just messaging dozens of people hoping that someone will reply.
If you have no idea what to write in your messages, here are 30 good examples to get you started.
Don't miss: 170 Best Bumble Bio Examples for Men
OkCupid Messages That Work
1. Hey, Kate I just can't get enough of your smile! I hope your night is as exciting as your photos. A little about myself – my name is Mike, my aspirations are traveling, seeing the world, getting some sun, and making every moment count! How are you?
2. I honestly much rather be where you are in your pictures. How is your day so far?
3. I believe one's hopes and dreams can tell a lot about their personality. What are your top 3 goals on your bucket list and why?
4. Hey Sarah, how are you? After reading your profile, you seem like a unique person who lives a balanced life of work and play. You appear to have your life in order which is good. So what places have you been to so far? By the way, I really like your hair 🙂
5. I may have a small crush on you right now. Only respond if you are ok with receiving unlimited compliments and engaging contact with the man of your dreams!!!
6. Hey, you have a great smile 🙂 How are you?
7. You probably get hit on in the most annoying ways possible. So I hope I can be a breath of fresh air for you. I just wanted to ask and see if you would be interested in doing something really random. But if something random and crazy is too much, how does a cup of coffee or drink sound? Or maybe just chat and get to know each other! How is your day so far?
8. Hey 🙂 You seem fun and easy-going, but from your pictures, I am guessing you are quite adventurous as well!!! Did you do anything exciting lately?
9. Hey, how are you? Any plans for the weekend? I travel a lot as well… where have you last been? Where are you planning to go next?
10. Your profile says that you're looking for a guy who's "sweet, funny, and honest." I am definitely sweet and funny. But I'm also brutally honest and it is not always a good thing lol
11. So I'm just going to come out and say it. I want you to have my babies. Please don't judge me for being too forward.
12. I can't help but think that we'd be perfect together. Would you like to get coffee sometime and figure out if I'm right?
13. You seem nice, but are you a good girl or a bad girl?
14. I'm not sure if you've noticed, but there's something about you that I find irresistibly attractive.
15. If I were to sneak up behind you, what would I smell? Strawberries, vanilla, or roses?
Don't miss: 400 Examples of Funny Bumble Prompt Answers
16. I'm not sure if this is just a line, but I sincerely hope that you're as beautiful as your photos suggest.
17. If you had to describe yourself in three words, what would they be?
18. You've made me smile on this crappy Monday, thank you!
19. Of all the things you could do, why did you choose to study to become an electrician?
20. I'm not going to lie, I'm a little bit intimidated by your photos. I'm looking forward to getting to know the real you.
21. What's the one thing you wish you could change about yourself?
22. If you could pick one famous person to be stuck on a deserted island with, who would it be?
23. If you had to choose one of the seven sins as your favorite, which one would it be?
24. I don't know you yet, but I'm thinking about taking you on a picnic. What kind of food do you like?
25. I've asked a lot of people what they look for in a date but nobody ever really gives me an honest answer. What's the most important thing to you?
26. What's the worst dating advice you've ever gotten?
27. I'm going to get a piercing next week. I've been debating it for a while because this is really a big deal for me. Any suggestions on where should I get it?
28. Are you a picky eater? If so, what are your favorites? If not, what's the weirdest thing you ever tried?
29. Do you have any superstitious rituals that you follow on a regular basis?
30. Hey, I just spent the past few weeks in Yosemite and it was amazing. In fact, it was so good that I am thinking about getting a tent and camping in my backyard lol. What are your favorite spots to camp?
Read next: 100 Best Dating Headlines for Men
Dating Sites to Try in 2023!
*This post might contain affiliate links. If you click on a link, we might receive a small commission. As an Amazon Associate, we earn from qualifying purchases.