Are you looking for subtle ways to turn the guy you like on over text?
Sending intimate photos can work great with someone you already know or currently dating but if you just met him, more subtle ways can be more effective.
First of all, you don't want him to think that you are too easy and secondly you need to find out how open he is when it comes to receiving dirty photos.
Don't miss: 17 Examples of How to Text an Older Guy
Best Ways to Turn a Guy on Over Text Without Being Too Obvious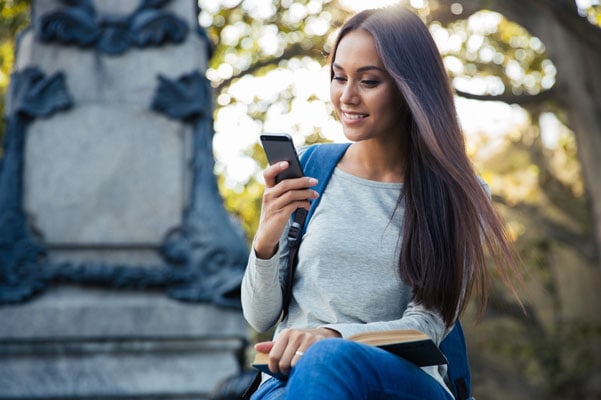 If you want to get a guy in the mood without being too obvious or desperate, here are 19 great examples to try today.
To turn the guy on without being direct use innuendos, compliment him, send him unintentionally hot photos, and tell him dirty stories to make his imagination run wild.
Unintentionally Dirty Photos and Stories
Ex: Should I wear this skirt? I think the shirt I bought yesterday is see-through, do you think this t-shirt is too tight?
1. "Hey I need your opinion on something. I went shopping and found this dress. Does it look good on me?" Take a photo at an angle that makes it look hot but at the same time leaves some room for imagination. To make it even more seductive take a video instead.
2. What do you think about my outfit? Send him a photo or video.
3. Just took a shower and my body is so relaxed now.
4. I got a massage yesterday and it was so good but it is expensive lol. Do you know how to do massage by any chance?
5. "I need to go shopping for yoga pants. Looks like squats in the gym are paying off and now my current pants are too tight lol " Send him a photo of yourself in your tight yoga pants.
6. "Hey, I want to do a WAP challenge on TikTok but need someone to take a look at my draft. Let me know what you think of this video that I filmed."
If you are not into TikTok, you can always delete a video after.
7. Just had a super inappropriate dream lol. Maybe I can tell you about it one day if you get me too drunk.
8. Couldn't fall asleep yesterday. Does it ever happen to you?
Don't miss: 9 Reasons Why the Guy Slept With You and Now Wants to Be Friends
Innuendos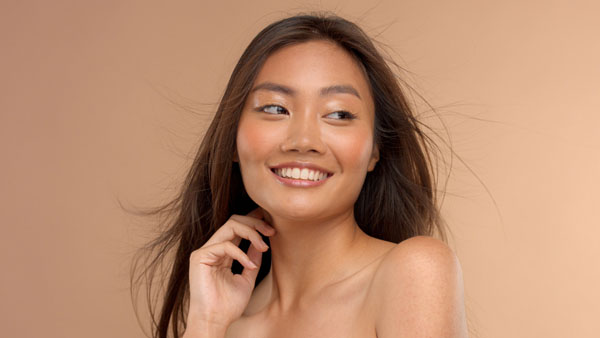 Examples: I am so wet, I can't fit it in, it is too big, it feels so good, I will put it inside, and so on.
9. "Just bought a new case for my phone but it looks like my phone is too big and I just can't fit it in. Any ideas on what can I do?" Innuendos work great for turning someone on without being too obvious. You can also tease him that he is dirty-minded.
10. Can't believe I am so wet! I was 5 minutes from my place when it started to rain
Compliment Him
Ex: I like your outfit, you look really fit, are you working out, I like your eyes and etc.
11. I really liked your outfit yesterday. Did you wear it to seduce all the ladies?
12. I liked your perfume today! What was it?
Don't miss: How To Ask a Guy To Kiss You Over Text?
Dirty Stories
Examples: My sister is making out with her boyfriend in her room and it is so loud, just saw a couple making out in the car, did you see a clip for the WAP song by Cardi B?
13. I can't believe one of my friends has an OF account. I mean it makes sense from a money perspective but getting undressed for random guys on the internet is a little weird. What do you think?
14. I did some hiking this week and went skinny dipping in a glacier lake while no one was around. It was so much fun! We should go hiking someday.
15. I can't believe a guy in my class was staring at my 🍑 while I was giving a presentation. Should I take it as a compliment?
16. Just saw my younger sister making out with her boyfriend and his hands were already inside her skirt when I went into the room. I told him not to come here again lol Do you think I overreacted?
17. Yesterday I saw a couple in a bar and the girl's hand was all the way inside the guy's pants. Can you believe it? What were they thinking?
18. "It's so cold outside! I just want to cuddle and lay in bed all day." You don't have to tell him directly that you want to cuddle with him. Let him fantasize instead.
19. I can't fall asleep. My neighbors are so loud when making out. The woman continues moaning lol what should I do? I already closed the window.
Conclusion
Texting is a great way to take things to the next level by flirting and teasing a guy.
It always works better if you can establish some initial rapport before sending the messages that we discussed.
Use these 19 texts to turn him on so that he can't wait to meet you!
Read next: 77 Ways to Respond When a Guy Asks What is Your Biggest Turn On
Dating Sites to Try in 2023!
*This post might contain affiliate links. If you click on a link, we might receive a small commission. As an Amazon Associate, we earn from qualifying purchases.