Instagram is one of the most underrated places to get laid.
It is also one of the best places to meet hot people.
There are millions of attractive singles on Instagram and it would be a shame not to use it to get dates.
The biggest mistake that most guys make when trying to get laid on Instagram is treating it as another Tinder.
Sending suggestive messages like "You are hot, I'm hot, let's 🍆🍑" to random girls on Instagram is not going to get you very far.
The key to success on Instagram is understanding that it is a social network and not a dating site. 
This means you need to focus on building a rapport with the girls you are interested in before trying to seal the deal.
Read next: 7 Steps to Find and DM Cute Guys on Instagram
How to Find Hookups on Instagram?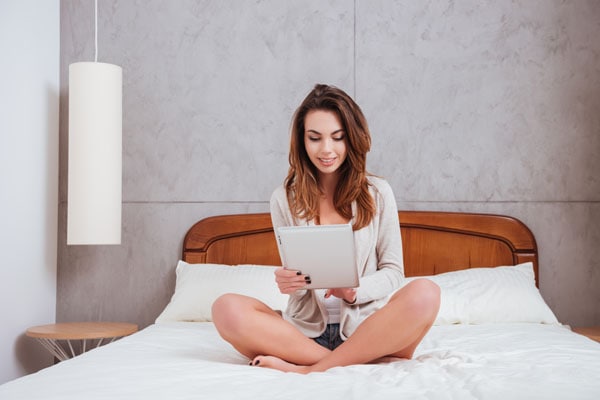 1. Don't Be Creepy
This may seem self–explanatory, but simply acting normal and respectful goes a long way on Instagram.
If you start behaving in a weird, sleazy, or pushy manner, you're going to get blocked real quick.
Here are a few other things you should avoid doing on Instagram if you want to be successful:
Making overly suggestive comments
Sending

unsolicited images of your private parts

Ref

using

to

take

no

for

an

answer

Sending

threats

or

abusive

messages

Messaging someone from multiple Instagram accounts
2. Focus on Building Attractive Instagram Profile
It helps a lot if you have a decent–looking Instagram profile that shows you are a cool fun guy that girls would want to sleep with. 
Posting photos of you doing interesting things, traveling to cool places, and hanging out with attractive friends will help you appear more desirable. 
You will also have a much easier time getting laid if you have a lot of followers because it signifies social proof.
Lastly being good–looking can also significantly increase your chances of getting laid on Instagram.
Related Reading: How to Flirt and DM Girls on Instagram? 7 Step Guide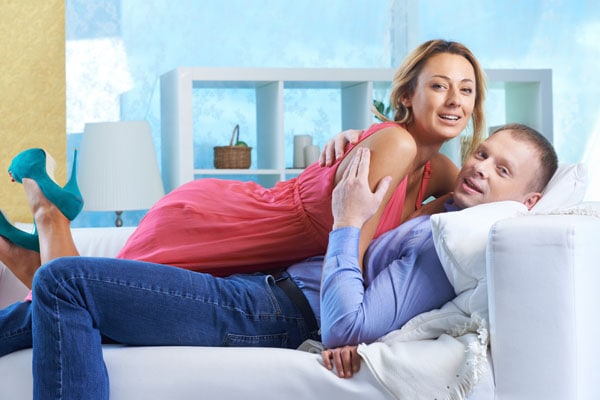 3. Make Her Comfortable
Before messaging the girl you like try to get her attention by liking her posts, commenting, and following her profile.
If you message her out of the blue and she has no idea who you are, your chances of getting a reply will be pretty low.
However, if she already saw you in her comment section or followed you back, your chances will be much higher.
When messaging her for the first time ask about her photos, vacation plans, or where she lives.
Try to make her feel comfortable chatting with you but at the same time try to figure out if she is someone who might be interested in some casual fun. 
4. Be Honest About Your Intentions
Once you have built up some rapport with a girl, it is time to be upfront about your intentions.
The worst thing you can do is try to trick a girl into sleeping with you by leading her on and pretending to want something more serious with her. 
If all you want is a hookup, then be honest about it from the start.
Tell her that you think she is interesting and ask if she wants to go grab some drinks. 
If she is clearly not interested in anything casual then just move on and message someone else. 
The more honest you are about your intentions, the easier it will be to find girls who want the same thing.
Related Reading: How to Meet and Date Instagram Models or Influencers?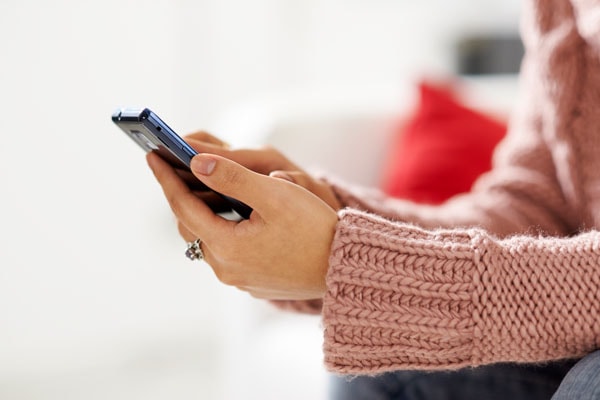 5. Look for Girls Who Are DTF
There are certain types of girls on Instagram who are more likely to be down for a hookup.
Look for bikini pictures, photos in skimpy outfits, and girls with photos with different guys. 
If you see a girl posting these kinds of photos, she is probably pretty open to the idea of sleeping with a cool guy like you. 
Also, keep in mind that the more women you interact with on Instagram the better your chances will be of hooking up with one of them.
So don't put all your eggs in one basket by messaging just one girl at a time.
Don't miss: How to Find Cougars Online?
Instagram Hookup Hashtags
There are certain Instagram hashtags that people use to show that they are interested in hooking up with someone.
Some examples of Instagram hookup hashtags are #hookup, #single, #dating, #tinder, and #localhookups.
However, these hashtags are often used by spammers and bots so it is better to just avoid them. 
The same goes for hookup pages on Instagram – most of them are fake.
Instead, just follow the steps that we shared with you today and you will not have problems finding women interested in some no strings attached fun.
Read next: 140 Examples of How to DM a Girl on Instagram
Dating Sites to Try in 2023!
*This post might contain affiliate links. If you click on a link, we might receive a small commission.