Many people are using Instagram as a dating platform.
There are a lot of attractive guys and girls on Instagram and it would be a shame not to take advantage of it to improve your dating life.
It is relatively easy to start talking to girls or guys online and eventually meet them in real life.
But how about all those hot Instagram models that are rich, have perfect bodies, and seem to be always on vacation?
Well, it will require a little more work to meet and date someone who looks like Megan Fox or Kendall Jenner.
However, with a solid plan, it is definitely doable.
Don't Miss: 6 Simple Steps To Find And Meet Single Girls On Instagram
How to Meet and Date Instagram Models or Influencers?
1. Meet Models Directly on Instagram
One of the challenges with meeting Instagram models is the competition.
Everyone wants to date them and it is not easy to stand out unless you are famous or have a lot of followers.
So the first step to meeting models on Instagram is to create a great profile and start getting more followers.
Start slowly by first following models and influencers that you find attractive and want to date.
After following them, start to engage more with their feed by liking their photos and commenting.
The next step is to DM them and start a friendly chat.
Avoid sending them compliments on the way they look and instead focus on their personality.
Instagram models already know that they are hot so there is no need to tell them that.
Another way to increase your chances of getting a response is to reply to their stories.
It is important to realize that Instagram models get a lot of DMs and there is a high chance that you will not get a reply back.
However, don't feel bad about it and instead focus on getting more followers while continuing to chat and build connections with Instagram influencers.
It takes time but if you are persistent, you will become more popular on Instagram and more and more models will start to pay attention to you.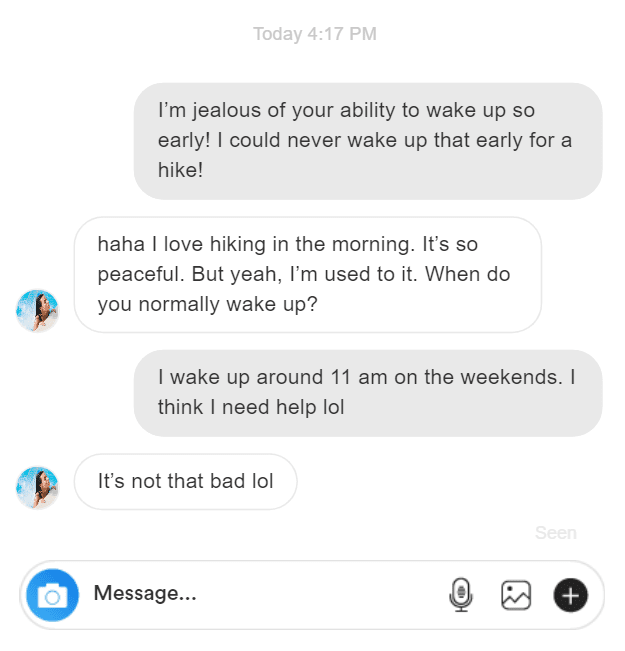 Don't Miss: 5 Easy Steps to Find and Meet Girls on Twitter
2. Meet Instagram Models In Real Life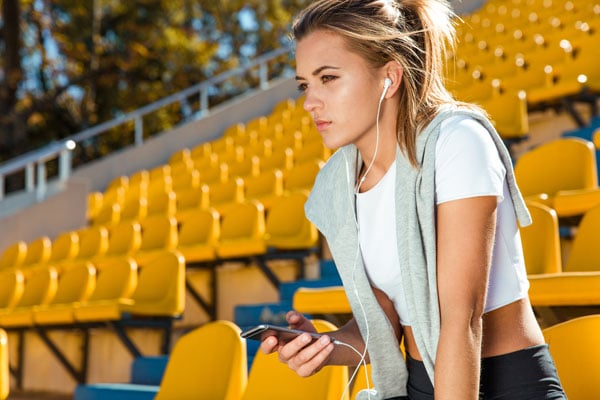 If you take look at the boyfriends or girlfriends of many models on Instagram, you will notice that many of them are not famous and don't have that many followers.
How is it possible? Well, it is simply because they didn't meet on Instagram.
Maybe they went to the same college, have mutual friends who introduced them, or maybe even met in a gym.
The point is Instagram is not the only place where you can meet Instagram models.
If you want to avoid all the competition that you may face when trying to get attention from models on Instagram, you can try to meet them in real life.
Take a good look at your social circle and see if someone knows any Instagram models or influencers and can introduce you.
Remember that many Instagram models look pretty plain in real life and don't have as much social power.
This makes it much easier for you to approach them.
If you meet a girl who looks like she is an Instagram model, just approach her and start a conversation.
Another thing that you can do is to go to places that attract a lot of Instagram models and influencers such as pool parties, beaches, fancy clubs, or even gyms.
Some places are more popular with Instagramers just because they provide a better environment for taking selfies.
3. Become a Photographer
If you enjoy taking photos or videos, you can offer Instagram models to take their photos and in the process befriend and get to know them better.
With a decent camera and some Photoshop skills, it is not hard to take beautiful professional photos.
Another solution is to befriend a few photographers and see if they can introduce you to Instagram models.
Before you put in all the work required to meet Instagram models and influencers, let's take a quick look at some advantages and disadvantages of dating them.
Don't Miss: 100 Examples of How to DM a Guy You've Never Talked to on Instagram
Advantages of Dating Instagram Models and Influencers
1. They are Hot
This is usually the main reason why most people want to date them.
Dating someone hot can improve your self-esteem and give you more social proof.
2. They are Popular
This means they can usually introduce you to a lot of people and can help you to expand your social circle.
Being popular also allows them to get into private and exclusive events that require an invite.
3. Some of Them a Rich
Some of the Instagram models and influencers are actually pretty well-off.
Dating someone with money in most cases is a plus.
Disadvantages of Dating Instagram Models and Influencers
It might be easy to forget about the problems that might arise when dating hot people, but it is important to be aware of them to avoid regrets later.
1. They are Constantly Taking Photos
If you hate when your girlfriend always asks you to take her photos, dating an Instagram model or influencer is probably not for you.
I once saw a Korean influencer in a restaurant and she was taking selfies for 30 minutes straight while her boyfriend was staring at his phone.
Quite a weird sight to say the least…
2. Lack of Privacy
If you are dating Instagram influencers, it is highly likely that you will become part of their social life and will end up on Instagram whether you want it or not.
That's why if you don't like to be on camera or don't want your life to be exposed online, you might not enjoy dating an Influencer.
3. They Might Look Different in Real Life
Not every Instagram model is rich or even looks attractive in real life.
Many of those models and influencers actually have minimum-wage jobs and look very different without Photoshop and Instagram filters.
It is not hard to make yourself appear rich or hot online.
You can take selfies in front of exotic cars that are not yours or go to fancy hotels and take selfies there without actually staying there.
Don't Miss: 140 Examples of How to DM a Girl on Instagram
Conclusion
It takes more effort to meet Instagram models and influencers because they are famous and everyone wants to date them.
However, if you use the techniques that we discussed, you will significantly increase your chances of dating models and influencers on Instagram.
Lastly, remember that Instagram models and influencers are people like everyone else and they want to date as well.
So don't put them on a pedestal or pretend to be someone else just to make them like you.
Read Next: How to Flirt and DM Girls on Instagram? 7-Step Guide
Dating Sites to Try in 2023!
*This post might contain affiliate links. If you click on a link, we might receive a small commission. As an Amazon Associate, we earn from qualifying purchases.