Bumble is a very popular dating app but unfortunately, it doesn't work for everyone.
Not all dating apps are created equally and on some of them your looks, age, gender, and location can play a huge role.
This is especially true for apps used mainly for casual dating like the famous Tinder.
This is no different for Bumble, better known to many as the feminist version of Tinder where the ladies are in control of things.
Getting matches on Bumble works similarly to Tinder, where a match occurs when both parties swipe right.
However, on Bumble the first move must be made by the female and if there is no contact made match expires in 24 hours. 
It's a pretty straightforward process but it doesn't work if you're not getting matches in the first place.
To fix that, here are some tips you can try to get more matches on Bumble.
Don't miss: 167 Examples of Good Bumble Bios
How To Get More Matches On Bumble?
1. Fill-Out Your Bumble Profile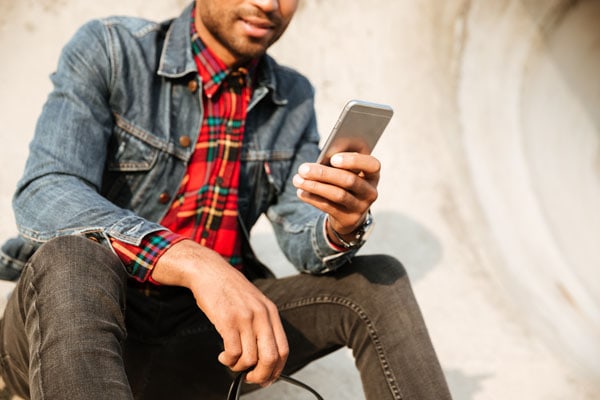 You can't change your age or looks so instead focus on the quality of your photos and your bio.
A short or empty bio without any personal touch tends to be viewed as a red flag for bot/fake accounts, questionable intentions, or just laziness.
In the case of the latter, other singles may think that the person isn't willing to put in any effort and will simply swipe left instead of right.
Bumble gives users the option to add up to six pictures, which has been shown to increase the chances of right-swipes.
A funny engaging bio makes a person look more appealing and gives other singles a better idea of what to expect.
This also makes it easier for them to come up with an opener when messaging you for the first time.
As users make their Bumble profiles with Facebook, a lot of the information is pulled from there.
You have the option to block access to some of the Facebook information when you first make your Bumble accounts.
You also have the option to edit your profile on Bumble at any time to make the adjustments.
Don't miss: How To Keep a Conversation Going on Tinder or Bumble?
2. Clean Up Your Bio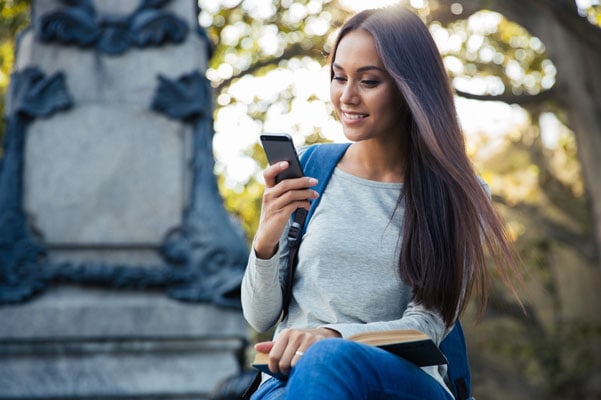 In addition to filling out your profile, you should also pay attention to what's in your bio.
Bumble bios have a character limit of 300, which is significantly less than Tinder's 500 limits that many users who've made the switch are used to.
Avoid just listing off traits about yourself – you want to make yourself sound interesting, but your profile isn't an advertisement for a product.
Add a little humor without sounding creepy or overly suggestive — again, another red flag that might scare off some matches.
Be creative and focus on the essentials to show yourself in the best light possible.
Consider answering questions like what you do and what are your interests.
Most important of all – be honest.
It is okay to brag a little if it makes you look better but flat-out lying is just not okay.
3. Use Bumble More Often
The small window of time available for matches to communicate means that users need to be consistently active on the app.
This doesn't mean that it needs to be open on your phone 24/7, but you should at least open it a couple of times a day.
A match can't happen if both parties are not swiping right.
If you're a woman, you should send your initial message before the match expires.
Bumble has the option for push notifications to your phone in the app's settings, which can be handy to stay up to date with new matches and messages.
Read next: 59 Hot Flirty Questions to Ask a Girl on Tinder or Bumble
4. Use Backtrack to Fix Mistakes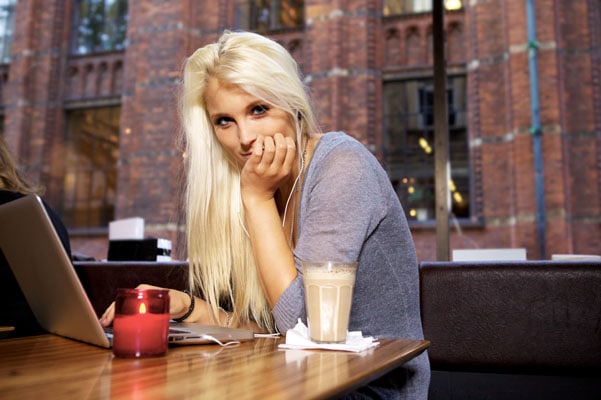 While Bumble has a paid premium version that comes with many cool features, there are quite a few free features at your disposal as well.
One of them, the Shake Back or Backtrack feature, is a great option if you accidentally swipe left or you just changed your mind.
Simply shake your phone—literally, shake your phone—and the last match you left-swiped will reappear.
You can only use this feature three times at a time, so you can only go back to three of your most recent left-swipes, but each Backtrack refills after three hours.
5. Try Bumble Paid Version
There are two paid versions of Bumble: Bumble Premium and Bumble Boost. 
Bumble Boost costs about $16.99 per month with discounts for three- and six-month subscriptions.
It includes features such as Backtrack, which allows you to go back and swipe on someone you accidentally passed on.
The ability to extend time on your current matches, unlimited swipes, one Spotlight per week, which highlights your profile to other users in your area for an hour, and five SuperSwipes per week, which allows you to let another user know that you're interested in them before they've even seen your profile.
The Bumble Premium version is a little more expensive and costs $39.99 per month but as with Boost, you can get a discount if you signup for a longer membership. 
It gives your more features such as access to unlimited advanced filters, travel mode, backtrack, the ability to extend time on current matches, a rematch with expired users, unlimited swipes, one Spotlight per week, and five SuperSwipes per week. 
There's also Beeline, which provides users with a list of people who have liked or already right-swiped them.
The Beeline feature requires you to tap "yes" to make a match and saves busy users a lot of the time wasted through endless swipes.
Don't miss: 170 Best Bumble Bio Examples for Men
Conclusion
As with any other dating app, the number of matches and messages that you will receive on Bumble will highly depend on how good is your profile and the quality of photos you upload.
Having great photos is a must for both men and women on Bumble because that's usually the first thing other members see when they stumble upon your Bumble profile.
If you suspect that you are not super good-looking, just put some extra effort and improve your appearance by getting a nice haircut, tan, get some muscles or if you are a woman just put on some makeup.
If nothing else works, you can also try experimenting with Photoshop. The same goes for anyone who is not really photogenic. Alternatively, if you have access to a professional photographer, use his/her services.
It might require some initial investment to get high-quality photos but this will ultimately result in a larger number of dates.
Read next: 400 Examples of Funny Bumble Prompt Answers
Dating Sites to Try in 2023!
*This post might contain affiliate links. If you click on a link, we might receive a small commission. As an Amazon Associate, we earn from qualifying purchases.