Even though Instagram is not a dating site you can easily use it to chat and meet attractive single women.
There are various ways of flirting with girls on Instagram and today we will take a look at the most effective ways to do it.
So how can you slide into a girl's DM on Instagram without coming across as creepy or desperate?
7 Simple Steps To DM and Flirt With Girls On Instagram
1. Study the Girl
It is good to know whether the woman you are trying to message is single and available or is actually in a serious relationship or married.
Going through her profile and Instagram stories will help you to figure out if she is single.
If she is taken or married, then there is not much that you can do and you should DM someone else. If she's not, then you are good to go.
The next step is to find out about her interests and hobbies.
You can use this information to come up with conversation starters.
Learn More: 6 Simple Steps To Find And Meet Single Girls On Instagram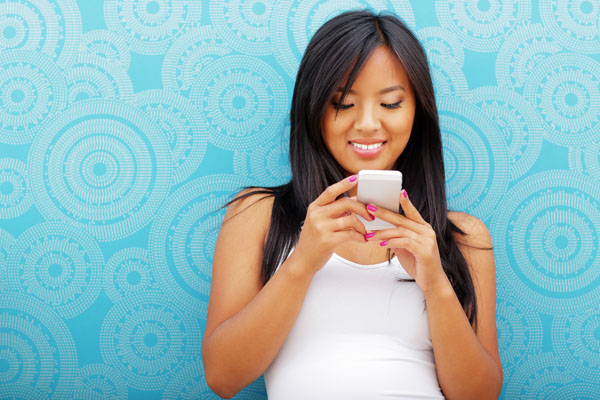 2. Follow Her on Instagram
Before following a pretty girl on Instagram make sure that your own profile is up to date.
This means having a bio and some photos so that women can go to your profile and see that you are a real person and not a bot or fake account.
Once you follow her account, she may follow you back but don't get too discouraged if she doesn't.
If you do get a follow back, it means that she checked out your profile and might be interested in you.
However, don't pressure girls on Instagram to follow you back by sending them DMs requesting for a follow back or commenting, "please follow me back" on their pictures.
3. Like and Comment on Some of Her Photos
Comment on her photos by saying something like "What kind of camera do you use?", "How do you stay in shape?" or "I like your piercing".
However, try to avoid heavily suggestive or cocky comments before you get to meet her in real life.
Interacting with her in her comment section is the best way to build rapport before actually messaging her.
This way she will know who you are when you DM her.
More Examples of How to Comment on Girl's Instagram Photos
I love your pictures, they're so refreshing

Your style is very unique
How do you get your skin to look so smooth?
I love the way you take photos
What's your secret to taking such good pictures?
I love your Instagram feed
Your photos are fantastic
All your shots look amazing
I like your profile picture
You look like a model
I like your hair!
Do you take all your pictures yourself?
Don't miss: 101 Examples of Best Compliments For a Girl on Her Photos
4. Send Her a DM on Instagram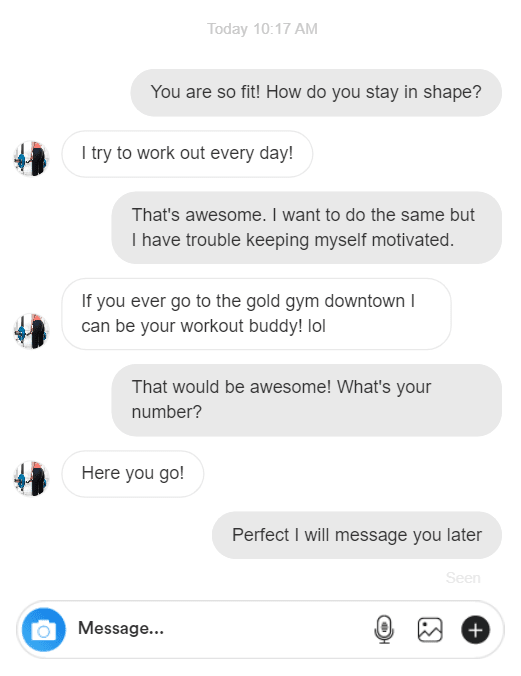 ---
When sending a DM to a girl on Instagram, you can use her interests to come up with an opener.
For example, if you see that she likes to drink coffee, you can focus your message on that.
Ask about her favorite type of coffee or what is her favorite coffee shop.
Because your first message mentions things that she enjoys doing (drinking coffee) she will be more likely to respond.
Timing is important as well. Try to send the message when she posts a new Instagram story or photo but avoid DMing girls after midnight.
You can also reply to her Instagram stories, which can lead to fun and flirty conversations afterward.
However, don't get too upset if you don't get a reply because Instagram is not a dating site and some girls are just not interested in talking to guys they don't know in real life.
Instead, just message someone else.
Also keep in mind that if the girl you are messaging has more followers than you, your chances of getting a reply will be lower.
Don't miss: 100 Examples of How to Text Your Crush Without Being Boring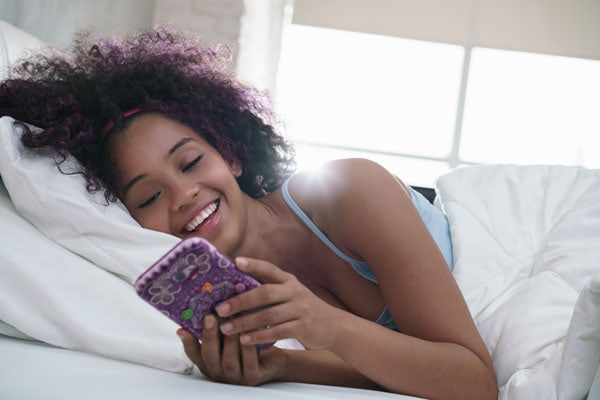 5. Engage in the Conversation
Boring conversations won't get you anywhere.
After you start chatting with a girl on Instagram, keep the conversation engaging and fun.
When you run out of things to say, end the chat and message her the next day instead of boring her before you even meet her in real life.
If the two of you have similar interests and hobbies like photography, cooking, or travel keeping the conversation going should be pretty easy.
You can also send her funny or interesting posts you see on Instagram to break the ice.
As a rule of thumb, it is a good idea to avoid any type of intimate references or dirty talk until you get to know the girl to avoid coming across as creepy or desperate.
If you do want to get a little frisky when talking to a girl on Instagram use innuendoes to see how she reacts before getting into dirty talk.
Don't miss: 150 Cute Things to Text Your Crush to Make Her Smile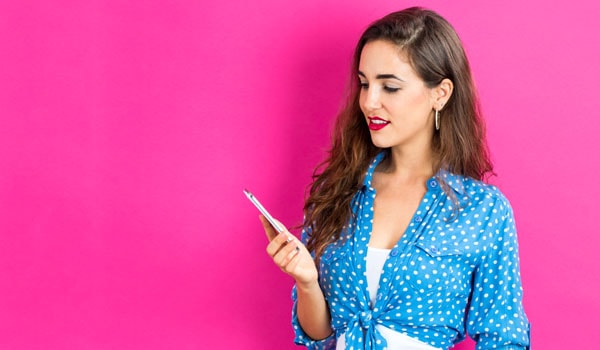 6. Get Her Number
After you messaged a girl on Instagram and had an engaging conversation, you can ask for her number.
However, don't pressure her to give you her number by asking for it more than once.
If she likes you, she will give you her number when she is ready.
Once she gives you her number, you can start sending her flirty texts and begin to call her.
7. Ask Her on a Date
After spending some time texting with the girl you met on Instagram, it is time to call and ask her on a date.
If she rejects or ghosts you after you ask her out, don't take it personally and just realize that she is probably not the right girl for you.
Also don't overthink things, as they may not go according to plan.
When it doesn't, move on and DM someone else.
Instagram is a numbers game.
Examples of What to DM a Girl on Instagram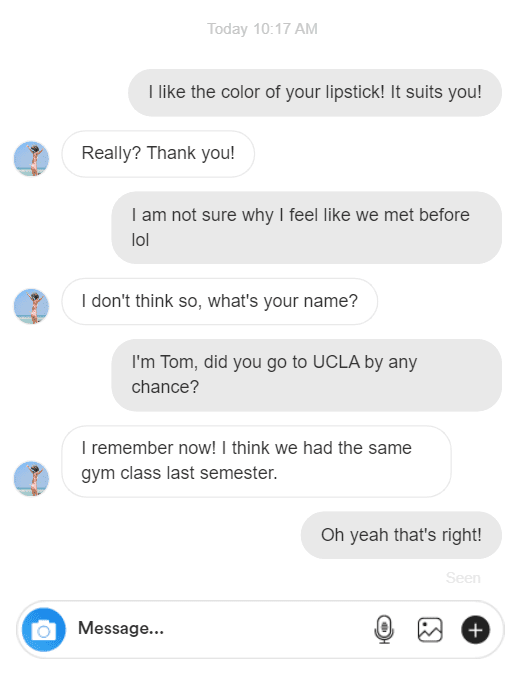 Hey! Your photos from the Banff trip look incredible. I am going there next summer. Any suggestions on what hikes I should do?
Hi! I have been following you for a while. I just want to stop by and let you know that you have incredible photos. Do you hike a lot in the Vancouver area?
I really like your tattoo. Does it have any hidden meaning?
I like your video clips. Do you use any special software to edit your IG stories?
Hey just wanted to stop by and let you know that you look very elegant in all of your photos. Did you take any acting classes?
Hey, what school did you go to? For some reason, you look very familiar.
Don't Miss: 140 Examples of How to DM a Girl on Instagram
Dating Sites to Try in 2023!
*This post might contain affiliate links. If you click on a link, we might receive a small commission. As an Amazon Associate, we earn from qualifying purchases.