There are a lot of cute attractive guys on Instagram and it would be a shame not to try to message them if you are single.
Many boys don't use dating apps like Tinder or Bumble, but they all use Instagram.
Some of them even use Instagram as a dating platform so you are not going to be the only one looking for a date there.
It can be a little bit scary to start a conversation with a random guy on Instagram because you never know if he will reply back to you or not.
To improve your chances we put together a 7-step guide to help you meet hot single men on Instagram.
However, if your only goal is to get dates it might be a good idea to give online dating a try as well to increase your options.
A few good sites to try are eHarmony, Zoosk, and EliteSingles.
Don't Miss: How to Meet and Date Instagram Models or Influencers?
How to Meet and DM Cute Guys on Instagram?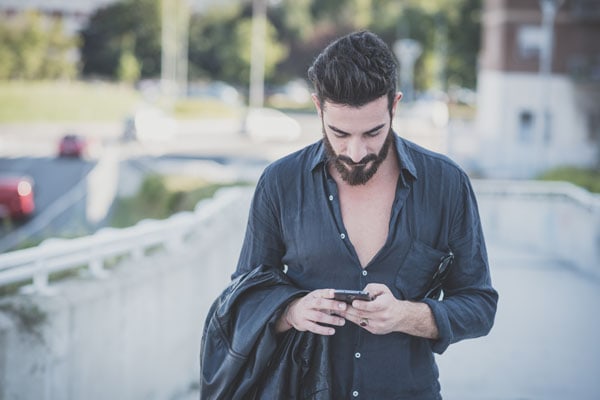 1. Update Your Instagram Page
The first step is to create an attractive Instagram page.
This means writing a short bio to describe who you are and why single men should message you.
Another crucial step is to make sure that you have an attractive profile photo.
When you DM guys on Instagram, they will only see your profile picture so making it interesting will increase your chances of getting a reply.
Finally, go over your posts and delete anything that shows you in a negative light.
All those photos that were taken at the wrong angles, photos with your exes, and other low-quality images.
It is also important that you have some followers before you start adding guys.
Around 200-300 is a good number.
This way your profile will look more legit.
Don't miss: 50 Ways to Reply When a Guy Says He is Not Interested
2. Find Cute Guys on Instagram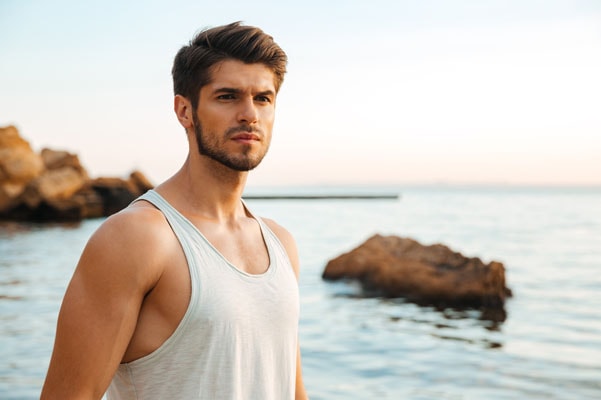 The next step is to look around and find cute guys that you might be interested in.
To find local guys use your city as a query unless you don't mind meeting guys who might be living on a completely different continent.
When you find the cute guy you are interested in, just like a few of his photos and follow him.
Many guys will follow you back but if someone doesn't it is not a big deal.
Keep in mind that if the guy has a lot of followers, he likely gets a lot of DMs and your chances of getting a reply back will be lower.
3. Start Commenting on His Instagram Photos
After you followed the guy, start commenting on some of his photos.
You can either compliment him or ask questions to get his attention.
Do this for a couple of days before messaging him.
How to Comment on Guys' Photos on Instagram?
Here are some simple comments to leave on his posts:
That's so cute!
Love it!
This is so romantic
You look so cool on this picture
You are so adventurous
I want to try this
Can I come along next time?
Looking good/handsome/adorable/great
Awesome
Amazing love this
Hot!
Don't Miss: 12 Reasons Why Your Tinder Matches Never Respond or Message You
4. Send Him a DM on Instagram
You can either send him a DM or respond to one of his stories.
What to DM a Cute Guy on Instagram?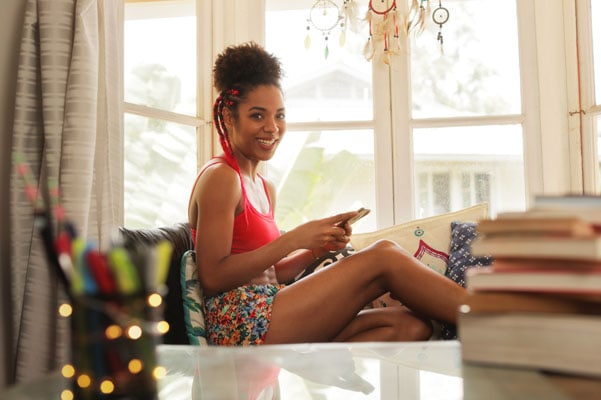 Tell him that you like his photos – "You have such awesome photos! I am so jealous 🙂"
Introduce yourself – "Hi I am Jenny! How is it going? Love your photos 🙂 "
Ask him for tips if he looks like a pro in his photos – "Stunning hiking photos! Do you know any good hikes around Banff?"
Mention a hobby that you both have in common – "Love your surfing photos! I enjoy surfing at Long Beach as well. Do you have any other favorite spots on the West Coast?"
Ask him about his latest post – "Your puppy looks so adorable! How old is he?"
DM him your photo – "What do you think about my outfit? 🙂"
Here are 100 more Instagram DM examples if you need more ideas.
When messaging a guy for the first time, try to build rapport and keep the conversation light.
The next day you can message him again to continue your chat.
Try to make him comfortable talking to you before moving to the next step.
Is It Weird to Message a Guy on Instagram?
Some girls think that it is weird to message guys on Instagram because they are afraid to come across as desperate.
However in reality there is nothing wrong with being the one who initiates the first contact.
Many guys are shy and if you message them first, they will likely think that you are a confident woman who knows what she wants.
The important step is to build some rapport with a guy before messaging him by liking and commenting on his photos.
5. Ask For His Phone Number
After you chatted with him and he seems to be interested in you, it is time to get his number.
This will help you to take the conversation away from Instagram and make it more personal.
You don't want to be his Instagram friend forever.
To get his number you can casually mention that you prefer to chat on Whatsapp.
6. Time For a Phone Call
The next step is to call him.
You can either call him yourself or wait for him to call you.
Just casually mention that you are bored and want to hear his voice.
After he calls you, try to hint that you want to meet up.
Mention that you want to get a coffee or ice cream and see if he offers to come along.
Don't Miss: 9 Reasons Why the Guy Slept With You and Now Wants to Be Friends
7. Go On a Date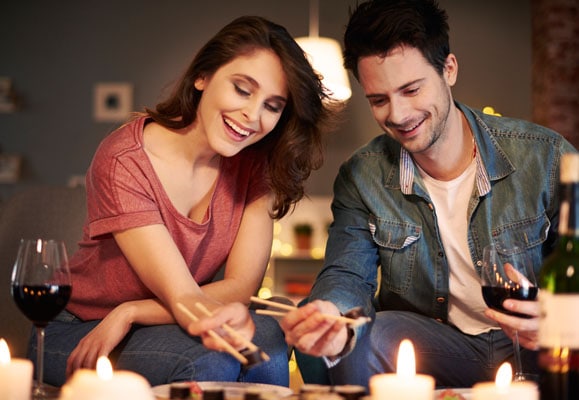 The final step is to go on a date unless you want to keep your relationship virtual.
After the phone call, you two should be pretty comfortable with each other and at this point, the guy will likely ask you out.
It always helps if you give the guy a hint that you want to meet up, especially if you can sense that he is shy.
Conclusion
It is not hard to meet cute guys on Instagram if you follow our 7-step process.
There are millions of cute guys on Instagram so don't feel discouraged if the guy doesn't follow you back or doesn't reply back to your DM.
You never know if he is taken, didn't see your DM, or maybe just not interested in dating at all.
Read Next: Should I Try Online Dating? 8 Reasons to Give It a Try!
Dating Sites to Try in 2023!
*This post might contain affiliate links. If you click on a link, we might receive a small commission.