Do you suspect that your boyfriend might be using Tinder to meet other women?
If so, your gut feeling might be right because some men and women do use online dating and social media apps to cheat on their partners.
Before the internet age when a boyfriend was cheating on his girlfriend or wife, he was usually caught in the act in a bedroom with his mistress.
However these days, some men and women use online dating apps like Tinder or Bumble to cheat.
Often women that sleep with a cheater don't realize that a guy is in a relationship because he may go by a different name or lie about his relationship status.
However, there are also women that don't mind that the guy is already taken or actually prefer to sleep with married men.
Luckily, or unluckily for him, there are ways to find out if your boyfriend has been using Tinder to meet other women.
Don't miss: 19 Reasons Why Guys in Relationships Go on Dating Sites
How to Find Out If Your Boyfriend is on Tinder?
1. Look Him Up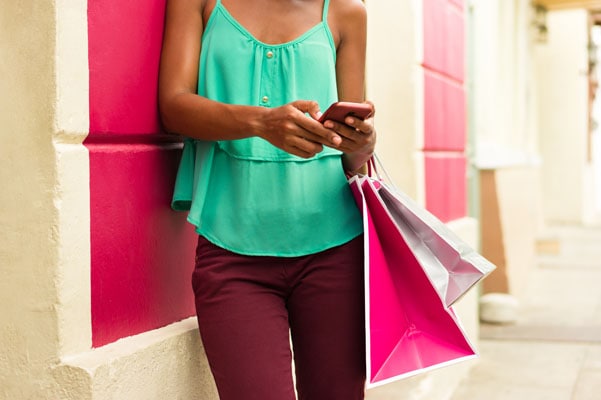 The first step is to Google your boyfriend's name.
You will be surprised what kind of information you can find just by Googling someone's name or using a reverse image search.
If your boyfriend is using his real name on Tinder, it is pretty easy to find out if he has an active account.
If not, the next step is to search for his possible nicknames.
Don't miss: 6 Reasons Why Married Men Cheat and Stay Married
2. Catch Him in the Act
If he's using his phone to wander through Tinder, he's probably using it away from you so it might be hard to see what he is up to.
However, if he leaves his phone behind, it may give you the opportunity to find out the truth.
First of all, see if has Tinder installed on his phone.
Next, check his browser's history to see if there are any dating sites there.
3. Check His Emails
To be sure that he has not been on Tinder while he has been dating you, it is a good idea to check his email.
Even if his browser history is Tinder-free, that does not always mean he is being honest with you.
When he makes an account on Tinder, he will receive an email confirming his membership and may even receive notifications that could prove that he was active.
Don't miss: What to Do If He Doesn't Want a Relationship?
4. Check Your Bank Statements
Many dating sites charge a membership fee for premium services.
You could check the credit card and bank statements to see if there are any charges from Tinder.
Also, don't forget to check your boyfriend's iTunes subscriptions.
Even if he deleted the Tinder app, his subscription will still be active if he is paying for Tinder Plus.
5. Create a Tinder Account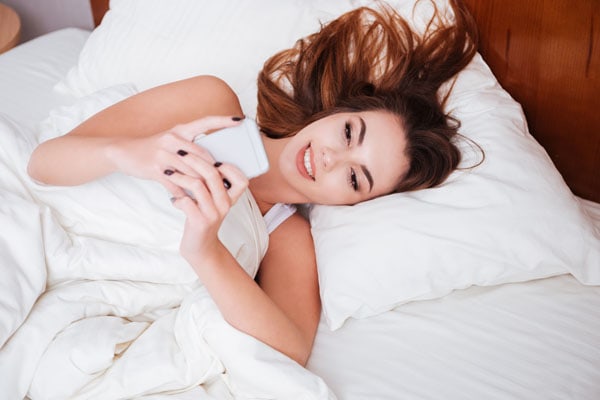 If you seriously suspect that your boyfriend is using Tinder to cheat on you, another way to find out is to create a Tinder account and use it to see if you can spot your boyfriend.
If possible get photos from one of your friends so that the guy can't recognize you and then just start swiping to see if you can find your boyfriend's account.
Another option is to ask one of your female friends to use her Tinder account.
This works great if your boyfriend doesn't know your friend.
6. Check His Social Media Activity
If your boyfriend is meeting other women behind your back, this might show up in his social media activity.
See if he is following any new girls or if he's looking up the profiles of women that you don't know.
If you can check his Instagram DMs to see if there are any flirty messages there from other women.
Don't Miss: 5 Things That Make a Man Leave His Wife For Another Woman
What to Do If Your Boyfriend is on Tinder?
If you've caught your boyfriend using Tinder, you might be feeling a range of emotions, including anger, betrayal, and insecurity.
It's important to remember that it is not your fault that your boyfriend decides to cheat on you so don't blame yourself.
Instead, take a step back and assess the situation.
How sure are you that your boyfriend is using Tinder to cheat on you?
Just because he has a Tinder account doesn't mean he is still active there.
Some dating sites make it hard to remove your profile especially if you already paid a yearly subscription.
It is possible that your boyfriend forgot to delete his profile or doesn't know how to do it.
Just deleting the Tinder app from your phone doesn't delete your Tinder account and your page is still visible.
There are might be also other innocent explanations for why you found your boyfriend's Tinder account.
What if someone else is using his photos to create a fake profile either to spam or to make it look like your boyfriend is cheating?
Once you have a better understanding of the situation, it's time to talk to your boyfriend about what you saw.
Be honest about how you're feeling and why you're upset.
If your boyfriend gives you a reasonable explanation for why his Tinder profile is still active, you probably have nothing to worry about.
However, if he admits to using Tinder for meeting other women or you can sense that he is lying you will need to figure out how you are going to move forward.
If your boyfriend is apologetic and willing to work on rebuilding trust, then you can decide whether or not you want to stay in the relationship.
However, if your boyfriend is dismissive or refuses to take responsibility for his actions, then it might be time to consider moving on.
Don't miss: What to Do If Your Husband is Obsessed With a Younger Woman?
Dating Sites to Try in 2023!
*This post might contain affiliate links. If you click on a link, we might receive a small commission.