Tinder can be a nerve-wracking experience because everyone is a stranger and most won't make the first move.
That is why it's up to you to send the messages to your matches and get those digits!
Be the one who starts the conversation, gets phone numbers, and asks for dates on Tinder.
If you are going to wait for your matches to message you first, you will not get too many dates on Tinder.
However, not every message and pick-up line will get you a phone number on Tinder.
Many attractive singles on Tinder get dozens of boring messages every single day so if you want to be successful you have to be different with your messages.
So let's take a look at 6 easy ways to get more phone numbers on Tinder.
Don't miss: 5 Examples of How to Send Funny First Messages on Tinder, POF, and OkCupid.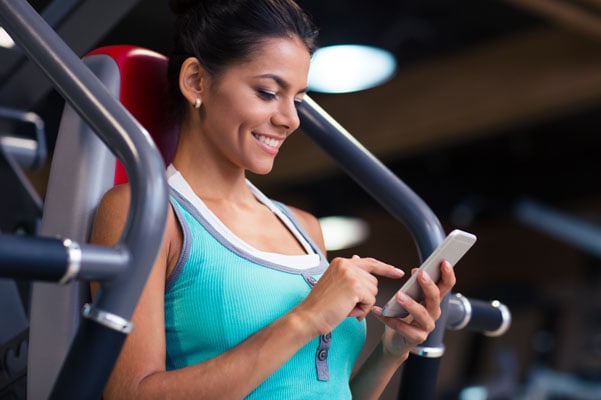 6 Funny Ways to Ask for a Phone Number on Tinder
1. The fun emoji way
Use emojis to playfully ask for a phone number on Tinder.
Not only this is a more unique way to ask for a phone number but it can also be a lot of fun if your match plays along.
There are thousands of different emojis that you can use to get your message across.
💁‍♀️😜📱
📱❓😜
🙋‍♂️ ➡️ 📱
💬 ➡️ 📱
😘+ 🙂= ❓📱
Don't Miss: Examples of How to Seduce a Woman Over Text
2. Play a game
If you're getting comfortable with someone on Tinder, don't be afraid to ask them to play a game in which the loser will have to share his phone number.
Play a word game, a guessing game, or something similar, and make sure they lose.
When they do, you will have their phone number.
You can text them right away and tease them about how bad they are in this game.
Or you can even tell them that you will give them a few lessons if they buy you a coffee.
Other games that you can play on Tinder with your matches:
Truth or dare
Two truths and one lie
Would you rather
Never have I ever
3. Be Corny
"Hey I forgot my number, can I have yours?"
"I will sleep much better tonight if I add your phone number to my contacts"
"I wish I had your phone number last night…"
"I added your name and photo to my contacts. Just missing your phone number"
A lot of singles are too serious when chatting on Tinder and a corny joke can lighten up the mood.
4. Start Off With Shock
"Oh no, something is wrong with my cell phone!"
The usual response will be "what happened?"
You can playfully reply "your number isn't there!"
Basically, make an exaggerated claim and then ask for their number.
5. Be Smooth
"I'm not a mathematician, but I am pretty good with numbers. How about this, give me your number and I'll show you what I can do with it!"
"Can you do me a favor, please? I think my phone is not working. Can you send me a text so that I can check?"
Related Reading: 5 Creative Ways to Respond to "Hey" or "How are you" on Tinder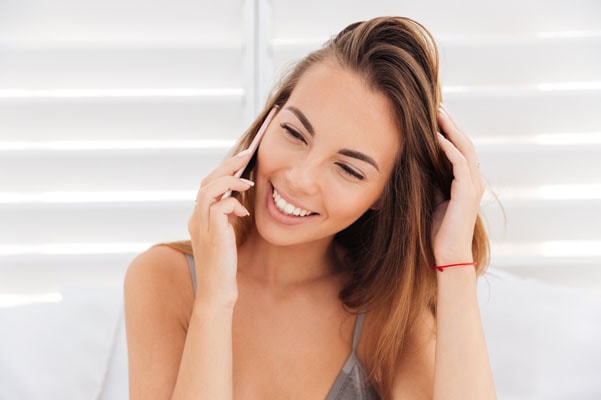 6. More Jokes
"Wow, you are so beautiful. I'm blinded. I'm going to need your cell phone number for some of these insurance purposes."
Using jokes is the best way to get the phone number so don't be afraid to use a few and see how your matches react.
Conclusion
After trying out these fun ways to ask for someone's number on Tinder, you should be one step closer to getting more dates and eventually finding your soulmate.
If you still not having luck on Tinder, you may be messaging the wrong type of people.
Many Tinder users are just looking for a quick fling or a one-night stand and if you want something more serious you might have to try other dating sites.
Don't Miss: What To Text A Girl After You Get Her Number?
Dating Sites to Try in 2023!
*This post might contain affiliate links. If you click on a link, we might receive a small commission. As an Amazon Associate, we earn from qualifying purchases.