Are you looking for a casual relationship?
Tinder is a perfect dating app to meet other singles that want to have fun without too much commitment.
With Tinder, you can be fully open that you just want to hook up without strings attached.
Obviously, there are also singles on Tinder looking for a serious relationship, and if it is not what you want it is better to stay away from these people to avoid wasting your time.
So how do you find other singles on Tinder looking for a hookup?
Don't miss: 170 Best Copy and Paste Tinder Bios for Guys to Get Laid
Be Honest About Your Intentions
First of all, be honest about what you want.
Mention in your bio that you are not looking for a serious relationship.
This will help filter out matches that may be looking for something long-term instead of just a hookup.
When you match with someone, start a conversation with something that you like about their bio, but later make sure you also include the fact that you are ultimately looking for someone to have a good time with.
This way you will save time by only going on dates with someone who wants to get laid as well.
If you tell them what you want in a respectful manner and listen to their response politely, you are more than likely to get what you want.
Don't Miss: 10 Ways to Text a Younger Woman
Be Polite and Make Them Comfortable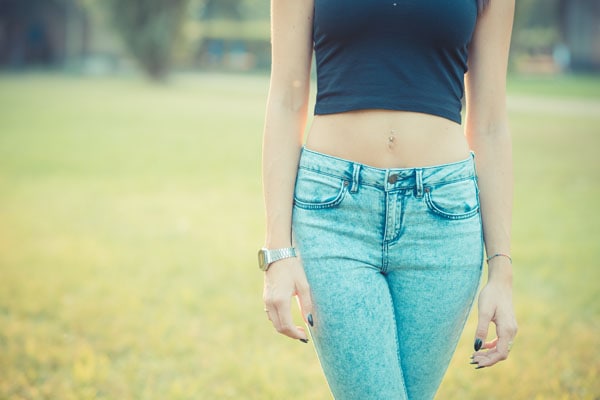 When you talk to people on Tinder, be respectful.
Don't demand intimate pictures right from the start.
Don't expect that someone will sleep with you right after your match with them.
You have to make your matches feel comfortable chatting with you before you ask them for a phone number or a date.
Try not to sound like a jerk and you will likely get farther than you think.
No one wants to feel used or be treated as an object.
Going to someone's house for the first time to hook up can be scary and that's why it is important to make them comfortable first.
If they turn you down, be respectful.
Realize that not everyone on Tinder is looking to get laid.
What to Say If You Just Want to Hook Up on Tinder?
As we mentioned it is important to be honest with your intentions when chatting with your matches on Tinder.
After you build some rapport, you can send your match something like this:
I really enjoyed chatting with you! I just wanted to be upfront about what I'm looking for so I don't waste your time. At this time in my life, I'm not really looking for a serious relationship. I just want someone to have a good time with. I understand if this isn't what you want! 
Just be straightforward and avoid sending anything like, "DTF?" or "send your photos"
Sounding demanding is a sure way to turn someone off or freak them out.
Don't miss: 50 Hook Up Messages to Text Your Friend With Benefits
Tinder Hookup Lines That Will Get You Laid
1. Let's meet up and make some bad choices together?
2. I'm looking for someone to share my bubble bath with – want to join?
3. Wanna come over and watch Netflix on the couch until neither of us can keep our hands off each other?
4. I just learned how to do amazing massage. Do you want to be my first client?
5. Do you want to come over and watch a movie with my puppy?
6. Let's get together and make love like wild animals – unless it is a little too adventurous for you
7. Are you into sweaty nights filled with passionate kisses?
8. I hope your day has been as smooth as my sheets because they are ready whenever you are!
9. Wine not cuddle under the stars on the beach tonight?
10. Want to throw caution (and clothing) away and go explore a waterfall together?
11. Wanna come over and watch the meteor shower together? 
12. Hey there, wanna cuddle under the moonlight instead of swiping away on Tinder?
13. How about a romantic night of stargazing and chilling?
14.  Let's have a bedroom adventure with me as your guide!
15. Wanna have a pillow fight? The winner gets to choose the location of our next date!
16. I'll show you my moves if you show me yours
17. Want to do some late-night karaoke at my place?
18. Are you up for a midnight snack?
19. Let's be honest – we both know why we're here so how about…
20. Wanna cuddle under the stars tonight?
21. If you were an animal what would it be, cause you look really soft!
22. You are sizzling hot enough that I bet even water boils near you!
23. I have the perfect playlist for making out to – want to give it a try?
24. Let's explore some uncharted territory together?
25. Feeling adventurous today – want to join forces and see where things lead us?
26. Wanna come over and play nurse?
27. Is your bed ready or do I have to bring my own sheets?
28. I'm no mind reader, but it looks like you want to make out with me.
29. What's your favorite thing about the bedroom – mine is the bed
30. Let's go on an adventure and explore each other first!
31. If you're looking for someone to help make your wildest fantasies come true, here I am!
32. Hey there, want to come over so I can show you my latest trick with whipped cream?
33. If you're feeling frisky, let's go skinny dipping!
34. Let's do something wild tonight – it doesn't have to be kinky if that's not your thing
35. Hey there, want to spend the day exploring all sorts of hidden gems together?
36. Wanna come over so I can cook dinner for us wearing nothing but an apron?
37. If my bed was bigger, would you join me for breakfast in bed tomorrow morning?
Read Next: 10 Ways to Get a Girl to Send You Pictures of Herself
Dating Sites to Try in 2023!
*This post might contain affiliate links. If you click on a link, we might receive a small commission.