There are many apps that you can use to chat and flirt with single girls online.
One of these apps used to chat with girls is Kik.
Kik is not a new app and it is actually been around for almost 10 years.
It works similarly to regular texting but keeps phone numbers anonymous.
Unsurprisingly, sometimes Kik is used not only for flirting but also for dirty texting.
You may notice that on some dating sites like POF girls might share their Kik usernames in their bio.
Did you know? Kik messenger was almost shut down in 2019 but a last-minute buyer purchased the app so it is still available for download.
So how can you get in on the action?
Don't Miss: How To Ask A Girl Out Over Text?
Download Kik
This one is a bit obvious; to meet girls on Kik, you need to have Kik.
Unlike many other "dating" apps, Kik has no online presence, and can only be accessed by the app, so go to your smartphone's store and download Kik, it's completely free.
Search Kik Finder Sites
You can't really use Kik to search for usernames any more than you can use your phone to search for phone numbers.
However, you can go to "finder" sites where you can find the Kik usernames of the girls that want to chat.
There are several sites that post the usernames of the girls that want to chat on Kik, so it shouldn't be too hard to find someone to flirt with.
Related Reading: Examples of How to Chat and Flirt with Girls on Facebook: 3 Rules for Success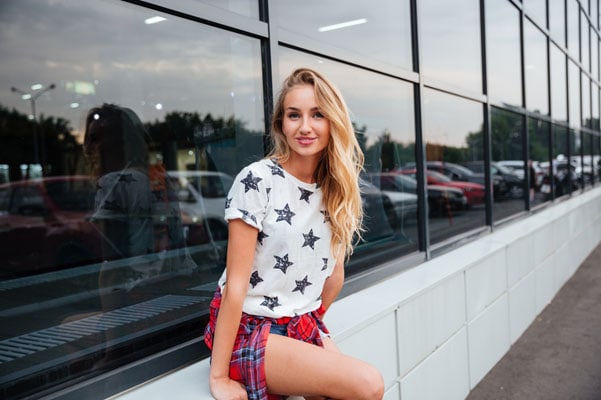 Join Kik Groups
It might seem counterintuitive, but meeting single girls might be easier if you join a Kik group.
Kik groups are generally created around fanbases or interests, so if you are in a group and you strike up a conversation with a girl on there, then you already know that you have at least something in common.
Many girls put their names into the groups with the only purpose of advertising themselves and getting their names out there for someone like you to find them.
Search Facebook or Reddit to find Kik groups.
How to Avoid Getting Scammed on Kik?
There are a lot of scams happening on Kik and this is one of the downsides of this app.
You have to be very careful when chatting with people whose usernames you found online.
Some users might pretend to be hot girls and after chatting with you might refer you to adult dating or camera sites.
These sites will usually ask you for your credit card.
Stop chatting immediately as soon as someone asks for your credit card info.
They might even promise you to show more revealing photos or videos of themselves if you join them on one of these paid websites but that's a scam.
You also have to be really careful about revealing any personal info on Kik to avoid getting blackmailed.
The same goes for sending intimate photos to people you don't know in real life.
Just don't do it!
You don't want to be receiving a message the next day from someone asking you for $1000 in bitcoin and threatening to release your private photos or videos if you don't send the money.
There are also a lot of bots on Kik so make sure you are actually chatting with a real person.
How to Be Successful When Chatting with Girls on Kik?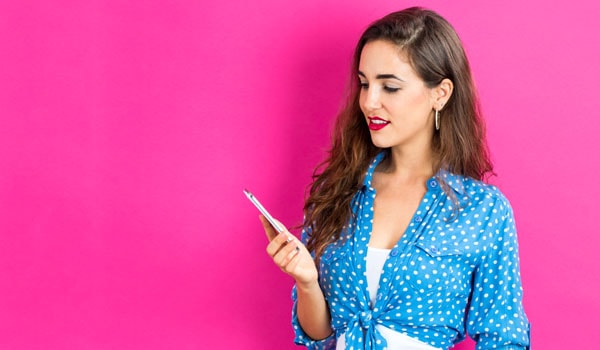 1. Try to Be Funny
Pickup lines are lame, overused, and don't always work.
Instead just go with silly jokes, dry jokes, or try to come up with something original.
The best jokes are the ones that you can work naturally into a conversation.
The worst ones are generally unoriginal copy-paste sentences that you can drop into the beginning of every conversation you start.
2. Keep the Conversation Going
Once you're talking to a girl, you need to know that one-word answers are the enemy.
A simple "ya" or "no" will grind a conversation to a halt like a brick wall.
If the girl asks you if you like a particular show, don't just say yes, tell her about the actors that you love or a scene that made you feel really anxious.
The longer you can keep the conversation going, the easier it will be for her to get to know you.
Related Reading: How to Ask a Girl for Her Number Online on Facebook, Snapchat, or Tinder?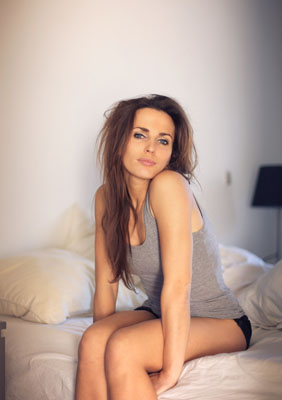 3. Treat Them Like a Person
Putting someone on a pedestal or showering them with compliments is not the most effective way of making them like you.
Just like you want to find someone that you can admire, respect, and possibly date, they are looking for someone with qualities they can admire and respect.
Be authentic, disagree with them if you think differently, and tease them if the opportunity comes up.
Even if you just want to get laid, you need to make a girl feel comfortable chatting with you before you can seduce her.
4. No Means NO
There are plenty of girls on Kik, and just because you found one that you like doesn't mean she will be attracted to you.
If she displays disinterest in you, whether directly by saying so or indirectly by being generally apathetic towards your conversation, then don't try to pursue her further.
If a girl just shows no interest at all, even if it doesn't make sense to you, simply let it go, and find yourself a new Kik girl to chat with.
Don't Miss: Examples of How to Seduce a Woman Over Text
Dating Sites to Try in 2023!
*This post might contain affiliate links. If you click on a link, we might receive a small commission. As an Amazon Associate, we earn from qualifying purchases.