One of the main reasons why many guys never receive replies on dating apps like Tinder, Bumble, or Hinge is because the messages they send are super boring and lame.
Do you think a girl will get excited over something that sounds like "Hey, what's up?"- probably not!
Our collection of more than 170 messages, on the other hand, contains all types of messages that will catch girls' attention: from over-the-top flirty messages to super romantic long messages that will make girls melt while reading them.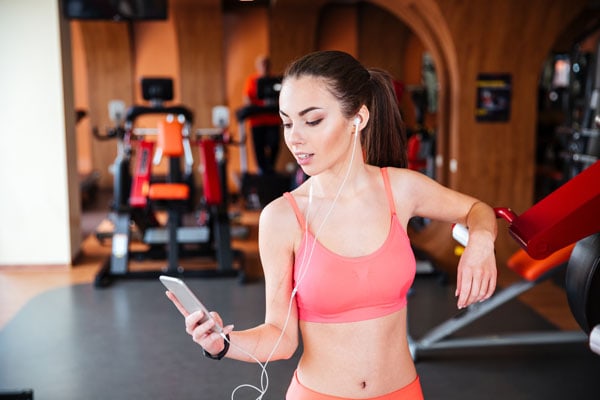 Examples of Dating Messages, Openers, and Conversation Starters
51. Hey Jane! What are you most passionate about, sports or school? or are you torn between those two, lol love triangle I'm guessing?
52. Those eyes got to come with a warning sign! I just spent half an hour looking at them!
53. Hey how are you? I'm Mike. I'm also really into sports and traveling.
What are you studying in college?
54. You seem like you would be a fun girl to hang out with. I'm Jake!
I'm new to this online dating thing. So what's your story?
55. Hey Betty, I am Bob! I'm the type of guy who looks for friendship before a relationship.
Your profile is different than the others I've seen on this website. There are a lot of very odd people on here, please beware!
Just thought I'd take a chance by saying hello and hope to hear from you back!
56. Hey! I know you've heard this many times but I got to say that you are absolutely gorgeous!
I don't want to sound arrogant but I think you might've described me when you said what you are looking for in a guy haha.
I've been into sports my entire life. Right now I'm studying engineering so I guess that makes me a bit smart lol.
What is your story?
57. Hey Ashley, if you could go on a plane right now where would you go?
58. You have gorgeous hair! What inspired you to style it this way?
59. Hey how is it going? So I think you are really pretty I hope your personality matches your looks!
Message me if you would like to talk!
60. Hi, I like your profile and pictures. So you mentioned that you like to travel, what activities do you enjoy doing when you travel if you don't mind me asking?
Don't miss: 27 Fun Ways to Respond to the Boring "Hi", "Hey", "How are you?" Openers
---
To be precise, do you prefer to get to know the place, people, or culture?
61. Hey Jane, I just checked out your profile and you seem like an awesome girl – plus it doesn't hurt that you're cute! I'm Mike – message me sometime!
62. Woah, I have the same swimsuit. We must be meant to be haha. What do you think?
63. Hey, how's your day been so far? You seem like you might be someone with a lot of passion for travel and spontaneous adventures. So tell me… If someone came up to you tomorrow and gave you a free trip to anywhere in the world, where would you go?
63. Do you only travel to the tropics or are you more of an explore-the-world kind of person?
64. Damn the things I'd do to you holy shit wow, what I mean by that is like I'd date you, marry you, and have your babies!
65. Hey Victoria! My name is Jake and your smile got to me. You're a very pretty girl and seem like a sweetheart.
I'm a very loyal and honest guy who always treats a girl with respect and would do anything to make her happy.
I play hockey and baseball with friends. I'd love to know more about you if you're up for the conversation. Anyway, send me a message and we will start from there!
66. Hi, I'm Tom and I'm not the smartest guy in the world but I'm a damn good dentist. I'm an active person, in the summer I spend about 3 hours a day biking.
If you don't like movies then we can't get along because movies are my passion, I have about 300+ Blu-rays, not including tv shows, and I love sons of anarchy, breaking bad, and dexter (all of which I own) I think your pretty cute and would love to find out if that beauty matches you on the inside.
67. Okay, now what a girl like you, doing a site like this?
Well, what am I doing on a site like this? To find love? The one? Mr/Mrs right now? Friends? I guess honestly nobody knows what they want. That's why we stray and go looking for something, anything that might not be there, in a place that might not have it…
I found you though, and you're beautiful, interesting looking, and of all things, I know what you're on here for the same reason as I am. So why deny it…Let's talk and get to know each other and maybe go out a few times and see how it goes. Cause you never know…
68. Hey Laura! I am a very positive guy with lots of respect for other people. My decisions, words, and actions are mainly based on careful selection before I do or say something, not the mood I am currently in!
Saves a lot of trouble and confusion for both parties, don't you agree? That being said I am a very open-minded and communicative person once I feel that the company I am with is comfortable with me.
I hope my introduction has given you a general idea of who I am. Hoping to hear back from you soon!
69. Hello Kate! I don't know if I am nice or not but you seem pretty nice and cute. And I would love to chat with you. Hoping to see your reply!
70. Hey Betty how are you? I see you enjoy traveling, where have you traveled to? Where is one place you would love to see?
I also love traveling and can't wait to see more of the world. My name is James by the way.
Most people would say I'm very social and upbeat and I almost never get shy. If you're interested message me back I would love to talk and get to know each other better.
Don't miss: 50 Best Bumble and Tinder Openers
---
71. Hi Louise, how are you? Something to put a smile on your face: How did the hipster burn his tongue? He drank his coffee before it was cool…
So, what kind of guy would you like to have around you? Looking forward to talking to you!
72. You are cute but what are you looking for? Not to sound rude but I don't like to waste my time, however, I do kind of like what I see and I wouldn't mind chatting with you!
73. Your profile is the single greatest written profile in the history of this site! I swear I'm going to print it out and save it on my fridge…forever you adorable little nerd!
74. Wow, you could be in magazines, you're going to be the best-looking nurse in history. Are you from here in LA?
75. I'm stuck in this darkness, all I feel like doing is running and keep running until I encounter you. We both take off on a plane and soar in the sky. As we glance over the beautiful landscape and see it diminish, we jump…with a parachute on! I want to go skydiving so badly. Lol
76. Hey!! You are very photogenic… I swear I have seen you in Toronto last weekend. Either way, I'm Jake it's very nice to semi-meet you!
77. Well Kate, give up nursing and consider modeling as a profession. I'm only playing around. We do need nurses.
Did you do a lot of snowboarding this year? Anyway, send me a message if you want to chat. Maybe we can share some snowboarding stories. (Mine are more like tragedies). Have a nice day.
78. Hi there, how are you today? My name is Mike. I just graduated and now I'm pursuing my dream of becoming a Registered Nurse someday here in Vancouver.
I'm an athletic guy and I love to eat but I kind of have a fast metabolism so it's hard for me to gain weight lol. I have a pretty good sense of humor and I smile a lot.
79. Hey how's it going I went to school for engineering as well. What do you want to do? If you had to get up and travel somewhere right now where would you go?
80. Hey how are you? My name is Tanner and I thought I would message you because honestly, I think you're quite stunning.
I finished college and am now working as a pilot, which I love. I love all kinds of music, and love to travel. Anyways I would love to hear from you!
81. Hi Anna! I saw your profile and had to write, you're so pretty!
I love playing tennis and I think we'd have a ton of fun this summer together! Let's travel the world and fall in love!
82. Hey my name is Mike and I love to travel as well. What's the most interesting place you have ever visited?
83. There are a lot of beautiful girls on here, what are your 3 best qualities (and you can't mention anything about your looks)
84. Hey! I'm Mike, how are you? I was reading your profile and sounds like we would get along. It's so attractive that you're into sports.
I play a lot of sports as well and I'm actually in school for health and fitness. I will be working as a trainer this summer. You have a lovely smile!
85. I hope you're doing well. Your profile caught my attention with the business and sports, plus the pictures aren't bad either!
I'm a former athlete and I work in marketing now. It would be nice to get to know a bit more about you. Hope to hear from you!
86. What are we doing on this crazy site? I get so many weird messages LOL
87. Oh my, what a beautiful face you have! Based on your profile I'm guessing you've got a lot of inappropriate messages. What was the worst one?
88. Now if I may ask you!
Are you a part-time model? Because you must be if you're that gorgeous
Where do you hope to be in 5 years?
Do you like sports? Because you look very athletic
Hopefully, we get the chance to chat and learn more about each other but if not I hope you have had and continue to have a day that is as wonderful as you!
89. Any luck on this site? Any funny stories? I got a message from a girl asking me if it's an issue that she has a 🍆 LOL check out my profile and if you want to talk message me back
90. Jane! Ok so clearly you're pretty and you take care of yourself. But why would I want to date you? What else do you have going for you?
Don't miss: 100 Funny and Flirty Conversation Starters for Online Dating
---
91. I just have to say it's unfair how attractive you look in your profile picture! How is your day going?
92. Hi, How is this website treating you? I have gotten all kinds of crazy messages I can only imagine the kinds you have gotten…
93. So what are you wearing right now? lol just kidding seriously totally playing, I'm Mike what's up?
94. Hey Kate, I was reading your profile and you sound like a down-to-earth cool chic. I noticed you mention you enjoy traveling, what is your favorite destination?
95. Hey there. I'm Bob. I read your profile and you seem like a wicked girl. I'd love to get to know you.
I'm very into the sport and I am also family oriented and know how to treat a lady like not just a princess but a queen and think we would get along. Hope to hear from you soon!
96. Hi there! First off, you are gorgeous! Second, I thought I would introduce myself. I'm Tom. I moved to SFO a year ago and enjoy the great outdoors, reading, a pub with friends, live music, and exploring the city.
Drop me a line, would really like to find out more about you!
97. Hey how have you been? Crazy running into you on here it's been a while! Is everything still good?
98. I don't know why but you seem like a bit of an explorer. I bet when you were a kid you wanted to do something that involved adventure and discovering new things. Let me guess…archaeology?
99. What is up! I am looking for someone awesome, someone I can have fun with, and who has some aspirations in their life.
You sound active and ambitious which I consider awesome traits, plus you are cute as a button! So what do you think?
100. Hey Kate, I'm so happy to have stumbled upon your profile! Firstly, I'm James. I think it's awesome you play tennis as I love to play tennis and snowboarding hell yeah! (although I'm a skier still love snowboarders and absolutely love chicks that board/ski).
I am very friendly and love to chat and flirt, and getting crazy on the weekends is a must. I think we will get along, don't you think?
Best 170 dating messages PART 1
Best 170 dating messages PART 3
Dating Sites to Try in 2023!
*This post might contain affiliate links. If you click on a link, we might receive a small commission. As an Amazon Associate, we earn from qualifying purchases.