Are you frustrated with the lack of replies you are getting on Tinder?
Are you tired of hearing your friends' successful Tinder stories while you fail to get any dates?
Well, maybe it's time to change your approach!
Let's talk about what it takes to write Tinder openers that work all the time.
The initial message that you send to a woman is the most important factor in determining whether you will get a date with her or not.
It takes more effort to capture a woman's attention and curiosity than sending generic messages like 'sup' or 'hey' or even a polite 'Hi, how are you doing?'.
You have to appeal to their emotions. Get them laughing and challenge them to respond with something as witty as your opener.
An original, creative opener will spark an immediate interest in most women.
If you struggle to come up with interesting conversation starters on Tinder, here are some of the best lines that will get you replies.
Don't miss: 10 Examples of How to Message a Girl Who Has Nothing On Her Dating Profile
Consider Woman's Age When Messaging on Tinder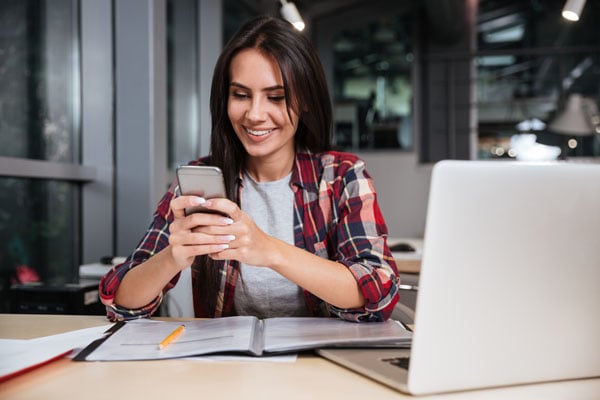 It's important to consider the woman's age before sending your first message.
The interests of a 21-year-old are very different from that of a 40-year-old.
Understanding this fundamental yet vital factor will go a long way in helping you to get more replies on apps like Tinder.
Here is a suggestion for a woman in her early 20s.
Trivia, karaoke, or paint night? Choose one.
Here are a few suggestions for a woman in her mid-late 20s or early 30s
2. Two lies and truth, and make me guess which is which. Ready, set, go! 
3. Sunday priorities: church, relaxing, or bottomless mimosas? 
Here is a suggestion for a woman in her late 30s or early 40s
4. The Notebook, Sleepless in Seattle, or Serendipity? Rank in order, please.
Read next: How to Find and Meet Cougars Online?
Humor Works Every Time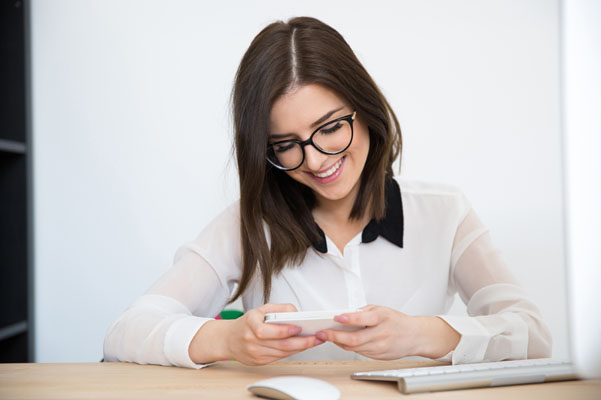 How many times have you seen an average-looking guy hit on a gorgeous girl and completely win her over with a witty joke or pickup line?
Being funny can go a long way.
It's even been argued that it rivals the importance of physical attraction.
So with that in mind, here are a few openers that are sure to get her laughing and clicking the 'reply' button.
5. If we were at home watching Netflix right now, what would be on your mind?
6. Hey there, this is your future husband. You should go out with me because you get everything in the divorce. I hate you so much. 
7. If we were stranded on an island together with no hope of rescue anytime soon, what would you do?
8. Single white male seeks accomplice for making my ex jealous, must like dogs.
Don't miss: Is Online Dating the Only Way to Meet Someone?
Appeal to Her Interests
After doing some light digging into a woman's profile, come up with a creative opening that connects with her interests.
9. Congratulations! You just won a free all-expenses-paid trip to (please insert your answer here)… 
10. Am I considered to be a loser for being fired for not showing up for work for a month because I just had to read every single Harry Potter book (I'm a slow reader)? 
11. Salsa, tango, line dancing, which one shall we try this weekend?
12. I see we both enjoy hiking. Know of any short trails with awesome views?
Read next: 11 Best Zoom Dating Ideas to Try Tonight
17 More Ready-to-Use Tinder Conversation Starters
13. I really enjoyed reading your profile, seems like you got your shit together which a lot of women don't have. Anyway, I would love to get to know a bit more about you. Hit me up if you want to chat!
14. Hey there! How's it going? 🙂 I just finished reading your profile. You seem like a really interesting down-to-earth girl! I would love to get to know you some more 🙂
15. Hey Disney princess how's your day going?
16. Hey, how's it going? My name is Mike. I noticed that you mentioned that you have a few places you want to visit in the future. I was curious as to what some of them might be?
17. Hey Kate, what's your favorite exotic location you've visited?
18. Your smile is simple but disarming at the same time. What is the most exciting thing you did lately?
19. Hey, I'm not Mr. Right. I'm actually Mr. Wrong 🙂 But I'd still love to know more about you. How have you been lately?
20. Hey Sophie! How are you? I just had to stop by and drop you a line. You're such a beautiful girl who sounds to be nothing short of spectacular! Something that seems to be in low supply in this town, so why not give it a shot? What do you think?
21. Hey there! Did you get up to anything exciting this weekend?
22. Hey Jessica you seem cool so I figured I would message you. What do you like to do in your spare time?
23. Hi Claire. I love people who enjoy traveling. Would you love to meet up and share stories?
24. Hey Amanda 🙂 You sound very adventurous and you are absolutely gorgeous! If you're interested I'd like to hear more about you 🙂
25. Hey Britney, I have to be really honest, I know I'd end up just kicking myself later if I didn't message you right now lol…definitely, would like to get to know you 🙂
26. Tinder says we can tell our kids we met here sitting in our underwear while locking eyes across the… cyberspace, but I'm willing to lie to them about that one tiny detail.
27. Hey Crystal! How sweet are you? On a scale of chocolate-dipped strawberries to a vanilla milkshake?
28. Hey there you look fantastic, guys must be lining up to take you out! How was your day?
29. You may need some legal representation because your looks can kill 🙂
More examples – 50 Best Tinder Bio Examples for Serious Relationships
Conclusion
Tinder is a great tool for finding single women, but it takes some work and creativity to gain their interest.
Understand that you aren't the only guy trying to grab her attention, so make sure your openers stand out from the bunch.
Show her that you're worth responding to, by being sensitive to her age, appealing to her interests, and making her laugh.
If you do these things, you'll not have problems getting replies from women on Tinder.
Even though Tinder is a great app for casual dating if you are looking for something more serious, you should consider giving a try to sites like eHarmony or Elite Singles.
Dating Sites to Try in 2023!
*This post might contain affiliate links. If you click on a link, we might receive a small commission.