Are you tired of being single and feel like you can't get a girlfriend no matter what?
Even if you are 30 or above and never had a girlfriend the good news is that finding one is easy but it will require you to get outside of your comfort zone.
You see, whatever you did up to this point to find a girlfriend didn't work for you, or otherwise, you wouldn't be reading this article.
That's why you will have to adjust your approach when it comes to meeting girls.
Before we continue, you need to realize that there is nothing wrong with being single.
Even if you are a virgin, there is no shame in that and just ignore anyone who tells you that it is too late to find a girlfriend at 30.
Most girls will not believe you are a virgin even if you tell them so don't worry about your lack of experience.
Why are you still single at 30?
If you intentionally stayed single up to this point, you can skip this section.
However, if you tried and failed to find a girlfriend you may want to ask yourself these questions:
How often do you go out to places where you have the opportunity to meet girls?
Do you have any hobbies that can help you to meet girls? Ex. playing sports, going to fitness classes, or even hiking?
How small is your town? Are there even any girls there that you can meet?
Do you start conversations with random girls that you meet throughout your day?
Are you using social media and online dating to meet women?
If you answer no to most of these questions, there are a few things that you can improve to increase your chances of finding a girlfriend.
Don't Miss: Should I Try Online Dating? 8 Reasons to Give It a Try!
6 Steps to Find a Girlfriend at 30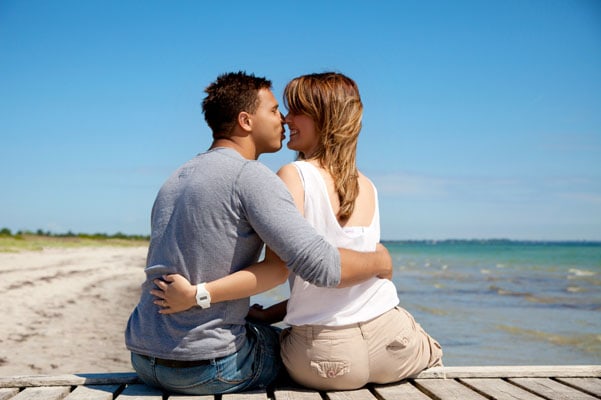 1. Join a couple of online dating sites
The fastest way to get a girlfriend is to get yourself back into the game.
Yes, you can start going more often to singles venues like bars and clubs but it is not very time efficient and can get pretty expensive.
Instead, join a few dating sites and start chatting with girls to improve your game and find someone you can connect with.
Online dating doesn't work for everyone and it might take time to become good but most couples nowadays meet online so it would a shame to ignore this.
Even if you don't meet the right girl online, it is a perfect place to practice starting conversations, flirting, and asking girls on a date.
If you never approached a girl in your life, it will be super hard to do it in real life.
However, if you do it online, it will much easier.
The worst thing that will happen, is she will not reply.
2. Chat and connect with girls on social media
Many social networking apps are great for meeting new people.
There are dozens of places where you can meet girls online.
Here are a few examples of social apps and communities to meet girls:
Instagram – this one is huge!
Facebook
TikTok
YouTube
Reddit
Quora
LinkedIn
Twitter
One thing to remember is that these social networks are not dating apps so try to build a connection and rapport before asking for phone numbers.
Don't Miss: How to Flirt and DM Girls on Instagram? 7 Step Guide
3. Improve your chances with girls
There are a few things that you can change about yourself to be more attractive to girls.
First of all, ensure that you have some type of job or means to take a girl out.
Money is not very important when it comes to finding a girlfriend but at the same time, girls don't want to date a guy without any ambitions or plans.
Improve your looks by working out, wearing well-fitting clothes & shoes, and getting a nice haircut.
Lastly, pay attention to your hygiene.
A guy with poor hygiene is a huge turnoff.
4. Put yourself in situations where you can meet new people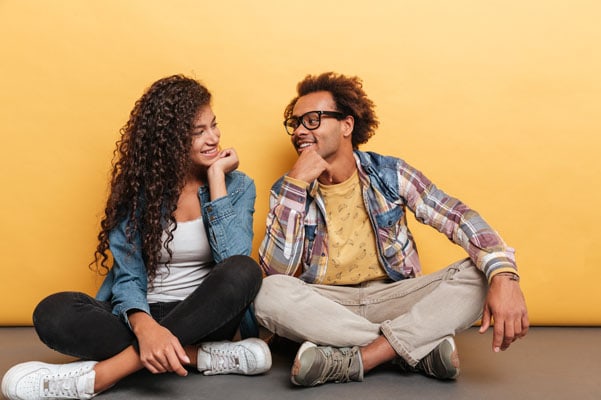 If you never go out, try to do it at least a few times a week.
Make it a habit to go to places where you can meet girls.
Join a fitness class, singles meet-up group, go on a hiking trip, or even get a part-time job or volunteer in a place where you can talk to single women.
5. Find new friends
Finding friends is hard but making new friends can really help you in meeting the right girl.
You never know who has a single sister, daughter, or friend that they can introduce you to.
6. Start conversations with random girls that you meet in everyday situations
Start small by saying hi and asking how they are doing to get comfortable with starting conversations with girls.
You can even make it a challenge to approach 3 girls every day for a month and simply ask how was their day.
You will be amazed at how your confidence will improve in just 30 days.
By approaching random girls and just being friendly you will learn how to tease and make them laugh.
Don't make it hard for yourself by making your goal to get laid, instead focus on meeting and connecting with as many girls as possible.
This is especially important if you never had a girlfriend.
Finally remember that if you are not getting rejected, you likely are not approaching enough girls.
The right girls will appreciate your efforts while the ones who reject you, are just not suitable matches for you.
Get comfortable talking to women until it starts to feel natural to flirt and be playful with girls.
Don't Miss: How to Pick Up Women in a Supermarket, Grocery & Department Store?
Conclusion
Finding a girlfriend at 30 is not much different than finding a girlfriend when you are younger.
The good thing is that older women are more mature and you will not have to deal with a lot of drama and mind games.
Older girls are also more confident and may do the first step if you give them hints that you are single and interested.
It is important to keep your expectations in check and realize that you will not find a girlfriend overnight.
Just have fun and enjoy the ride until you find the right girl.
Don't Miss: 20 Best Places to Meet Single Middle-Aged Women
Dating Sites to Try in 2023!
*This post might contain affiliate links. If you click on a link, we might receive a small commission.