Tired of being single but have no idea how to get a girlfriend?
Well, I've got good news and bad news:
The good news
There are millions of single women that you can date. So lack of women is not an issue!
In fact, with online dating and social media, you can reach out to more women than ever before.
Just think how jealous your ancestors would be.
Yes, not all of those single women will be interested in you but you are not attracted to every single woman either.
It is all about finding that right girl and not just dating anyone who agrees to sleep with you.
The bad news
You will need to take a risk and make the first step.
Yes, you will likely get rejected a few times before you find the right girl.
Can you survive the rejection? Of course, you can.
There is a saying that goes something like this: Your success in life depends on the number of uncomfortable conversations you are able to handle.
Don't Miss: 12 Reasons Why Your Tinder Matches Never Respond or Message You
What Does It Mean To Have a Game?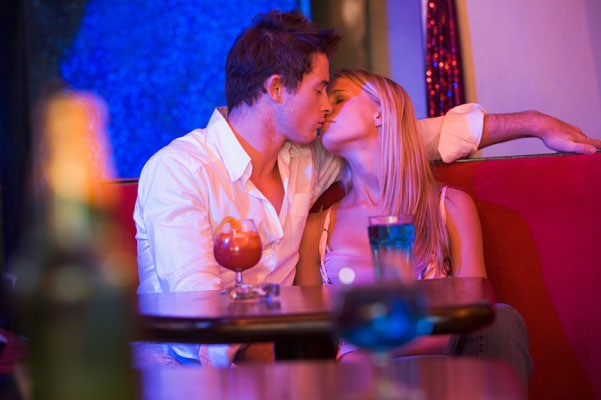 A lot of guys think that they need to have a game to get a girlfriend but is it true?
Basically, it means that you know how to attract women.
It also means that you are not afraid to get rejected.
You probably know a guy who is good with women but I guarantee that he only got good by trial and error and I bet he still gets rejected every once in a while.
But does he care and stops approaching women after being rejected by one girl? Nope.
There is no secret pill that will improve your game and make you confident.
It all comes down to practice and experience.
The good news is that it doesn't take much time to become better with women if you practice.
I read dozens of self-help dating books by various gurus.
Was it helpful? Maybe
But if I had to do it over again, I would just concentrate on practice instead of reading what other guys have to say.
Think about it.
What is more effective reading a book on how to play golf or actually going out and practicing it?
That's why you must act instead of browsing the internet for more advice.
Don't Miss: How to Flirt and DM Girls on Instagram? 7 Step Guide
Cover the Basics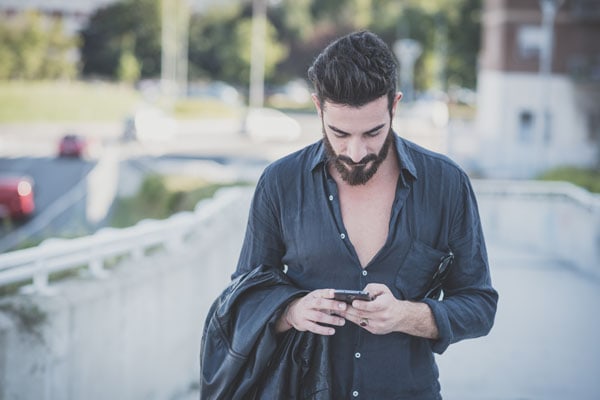 Take care of your appearance – get a decent haircut, buy new clothes/shoes and start working out.
No need to spend time on a gym membership but instead work out at home, bike, or just run a few times a week to keep yourself in shape.
Have a job or at least a goal. Women are attracted to men who know what they want in their life and can support them financially if needed.
Don't be desperate – women can sense it and they will run when they do.
Guys who are desperate often do creepy things that ruin their chances with women.
Treat her as another human being.
She is not better or worse than you and there is no need to worship or put her on a pedestal to get laid.
Many guys without dating experience like to play a "nice guy", but this will only put you in a friend zone.
Be yourself but don't play a nice guy just to make a girl sleep with you.
It doesn't work!
How to Improve Your Dating Game?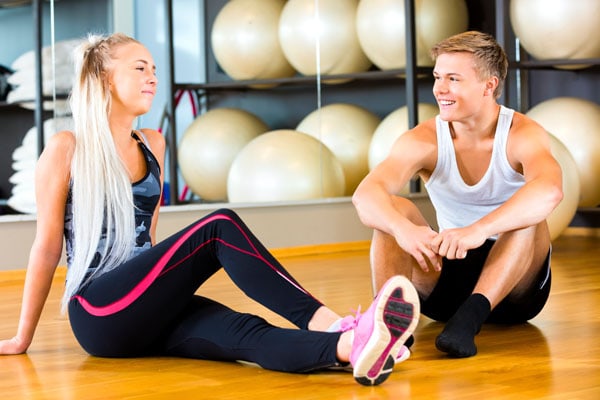 The goal here is to learn how to communicate with women and not to get laid so keep this in mind.
This means you can flirt and chat with women even if you don't think that you would date them.
This will give you more opportunities to practice.
Everywhere you go try to strike up a conversation with girls as long as it is appropriate.
You can do this offline in a store, class, coffee shop, bar, club, beach, or even walking on the street.
If you are completely terrified of chatting girls up, start by asking for directions or just saying hi.
Examples of how to strike up a conversation with girls offline:
Do you know any good coffee shops around?
Do you know how to get to X?
Do you know when is the next bus coming?
It is pretty busy here today!
Is it your first time here?
How often do you come here?
To get even more practice join a few dating apps like Tinder and Bumble.
Don't be too picky and just swipe right on anyone you find slightly attractive and message them.
Chatting with girls will help you understand what exactly works and increase your confidence.
When the right girl comes along you will have the skills and confidence to sweep her off her feet.
Don't Miss: How To Keep a Conversation Going on Tinder or Bumble?
Conclusion
Too many guys think that they need a "game" to attract women.
But the game is not a magic pill or something you can get by reading a self-help book.
Forget about all the tricks and instead just focus on improving your social skills when it comes to interacting with women.
Do you think your granddad had to learn how to play a "game" to marry your grandmother? Nope
It is all about self-confidence and social skills.
You already have all it takes to get a girlfriend.
Just go ahead and start chatting with girls until the right one comes along.
Don't forget to have fun and enjoy the journey.
Sometimes the chase is even more fun than the catch.
Read next: 55 Ways to Ask for a Second Date Without Sounding Desperate
Dating Sites to Try in 2023!
*This post might contain affiliate links. If you click on a link, we might receive a small commission. As an Amazon Associate, we earn from qualifying purchases.