Did you just match with someone on Tinder or Bumble but have a bad feeling about it?
Or maybe you even spent a few days chatting with someone you met online but feel like there is something off about your match?
Well, catfishing is real so maybe your gut feeling is right. If something feels too good to be true then it probably is.
What Is Catfishing On Dating Sites?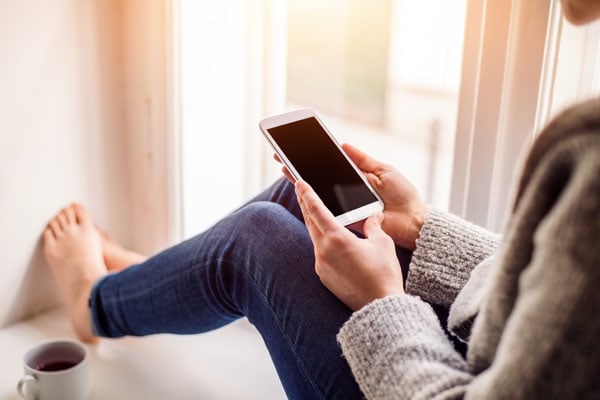 In simple terms, catfishing is when someone pretends to be someone else on a dating site.
Catfishers usually use stolen identities and photos.
There are numerous reasons why people do catfishing.
Some catfishers just want to have fun by using photos of a much more attractive person while in other cases catfishing can also be used by scammers.
Scammers might either try to persuade you to sign up for a paid adult cam website that will give them a commission or in more serious cases get hold of your private info or intimate photos and try to blackmail you.
Catfishing is also often used by predators to build trust with a victim before meeting up offline.
Don't Miss: 13 Ways to Tell If Someone is Real or Not on a Dating Site
Use Google Reverse Image Lookup to Find out if Dating Profile is Fake
The first step before you spend time chatting with your new match on Tinder or Bumble is to perform a quick reverse image search on Google to check if your match's photos are used anywhere else.
To do that just right-click on a photo and then left-click on "Search Google for Image".
If you find that photos belong to someone else, then you are likely chatting with a catfisher who stole the photos.
If it is the case, ask your match why the photos are used by someone else online to confirm your suspicions.
Don't Miss: 20 Best Places to Meet Single Middle-Aged Women
What are the Most Common Signs of Catfishing?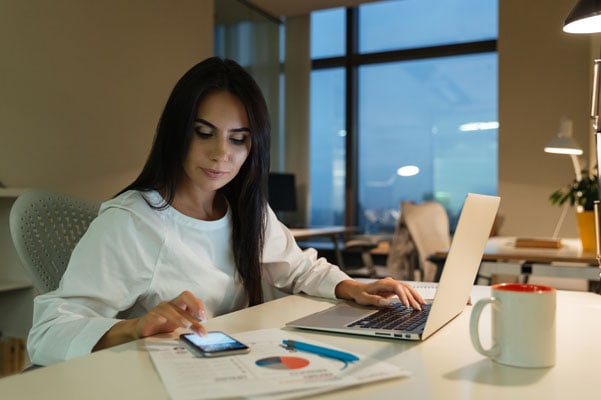 Let's look at the signs of catfishing that will help you to avoid falling for it on Tinder or Bumble.
1. Photos or bio are too good to be true
If you have matched with a hot model who is well above your league and she is really "into you" then it is a warning sign.
The same goes if you get a match with someone much younger and they seem to be extremely interested even before getting to know you.
2. They don't want to video chat with you
If someone is afraid to chat with you via video call on WhatsApp or Facetime it might a sign that the person is not real.
In some cases, catfishers may also avoid speaking with you on the phone at all because they might be of a different gender or much older.
3. They avoid answering personal questions
If they are really vague when you ask them what school they went to or where they work it is a warning sign.
In many cases, catfishers live in a different country and can't properly answer these personal questions.
4. They have poor English
A lot of scammers come from non-English speaking countries where it is much harder for police to track them down.
In many cases you will notice that they have grammar errors or sentence structure doesn't make any sense.
5. They are overly enthusiastic
If you only chatted a couple of times and they already talk about being in a relationship or marrying you, then you should be careful.
Scammers may also tell you that you are soulmates and you are meant to be.
If you didn't meet in real life but things are already getting this serious then it is a warning sign.
Don't miss: Why Do Guys on Dating Apps Want to Meet up So Soon?
6. They don't want to meet in real life
If they seem to enjoy chatting with you and there is a lot of chemistry but whenever you ask to meet offline they find an excuse then it is a warning sign.
7. They ask for money
If someone on Tinder or Bumble starts to ask you for money before you even met them, then it is definitely a red alert
Scammers usually start by asking for small amounts of money but later their demands only increase.
They can also make up stories of how they got into an accident, got robbed, or lost all the money that they were saving to buy a flight ticket to see you.
If you hear that your match is asking you for money no matter what the reason is – run.
8. They don't have too many friends on social media
If they don't want to share their Facebook or Instagram info or don't have a lot of friends it can be a warning sign.
In this case, try to find them on LinkedIn.
Check their work history and see if anything looks suspicious.
9. They are asking for your intimate photos
Sending dirty texts is not a sign of catfishing but it is always better to meet your match in person before sharing intimate photos that can be used to blackmail you.
10. They ask you to go to a different website to see their more intimate photos
They might ask you to sign up for an adult cam site so that they can send you more intimate photos.
That's definitely a scam.
Don't miss: 10 Red Flags Before The First Date
11. They send you very short replies
Some scammers might use bots to chat with their victims.
In most cases, it is easy to figure out when you are not chatting with a real person because all the replies are short and sometimes don't make sense.
However as bots are getting more advanced, it is worth keeping this in mind.
Conclusion
Online dating makes it easy to meet new people, chat, and get dates.
However, it also makes it easier for scammers to use catfishing to take advantage of vulnerable singles looking for love.
Use the signs that we discussed in this post to spot catfishers.
If you encounter catfishers, report them to the dating platform that you are using so that no one gets scammed in the future.
Read Next: How To Keep a Conversation Going on Tinder or Bumble?
Dating Sites to Try in 2023!
*This post might contain affiliate links. If you click on a link, we might receive a small commission.