Do you have a crush on an attractive guy or girl but are not ready for a serious commitment?
How can you ask him or her to become friends with benefits without making it awkward or offending anyone?
Well, there are two simple steps: check how they feel about casual dating and then ask them if they would be interested in trying it.
Don't miss: How to Navigate a Casual Relationship?
Why Do People Want Friends with Benefits Relationships?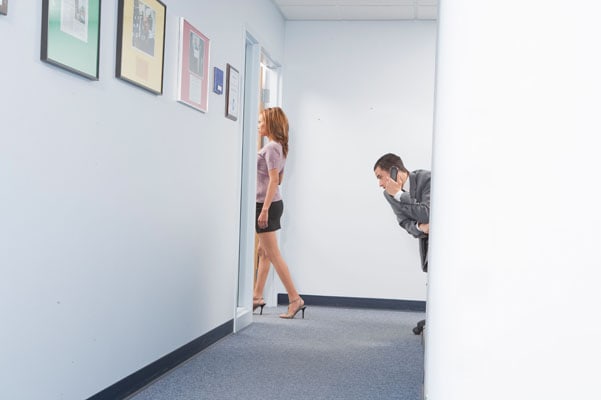 There are a lot of different reasons why some singles prefer friends with benefits relationships over conventional dating.
They are not ready for a committed relationship
They are too busy for serious dating
There is no compatibility but there is a strong physical attraction
They have a fear of commitment or being emotionally attached to someone
They don't want to ruin the friendship
Don't miss: 9 Reasons Why the Guy Slept With You and Now Wants to Be Friends
How to Find Friends with Benefits?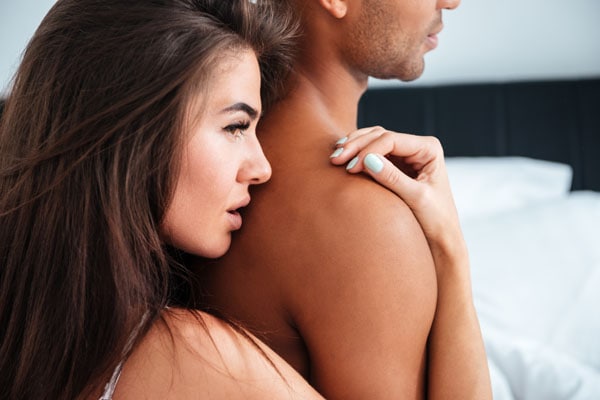 If you already know a girl or guy you want to have a casual relationship with, you can skip this section.
If not, online dating is the best way to quickly find someone interested in friends with benefits relationships.
Apps like Tinder, Bumble, and other dating platforms are the best places to meet people interested in the same type of arrangement as you are.
Other options are social networking apps like Facebook, Instagram, or even TikTok.
Just make sure that your partner is of legal age!
It is important to be honest about your intentions to avoid unnecessary drama.
Make sure that on your online dating profile you mention that you are looking for casual dating and nothing serious.
If you prefer meeting people in real life, bars and clubs are pretty good options as well.
Don't miss: Should I Try Online Dating? 8 Reasons to Give It a Try!
How to Find Out if They are Interested in Friends with Benefits Relationship?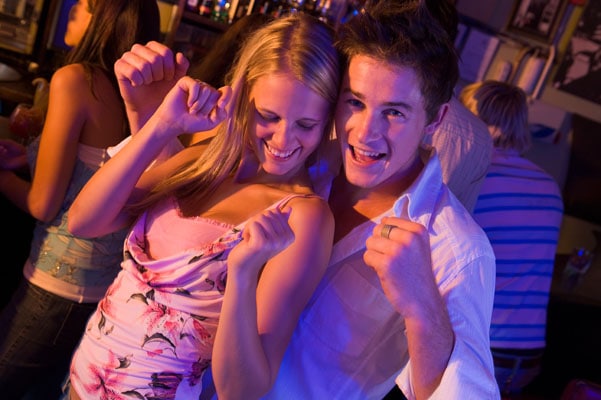 Before you ask a guy or girl to be friends with benefits, check if they are even open to the idea of being in a non-committed intimate relationship.
One way to do it is to tell a girl you like that you know someone who is in friends with benefits relationship.
Mention how well it works for them and see how she reacts.
Does she seem to be open-minded or look disgusted?
Tell her that you were skeptical at first when your friend told you about it, but now you think that it is something that might work in certain situations.
See what she says about it.
Alternatively ask if she watched, the "Friends With Benefits" movie and ask what she thinks about it.
If you feel like he or she might be interested in the idea, ask them directly.
Don't miss: 9 Reasons Why It Is Hard For a Successful Woman To Find a Man
10 Examples of How to Ask a Guy or Girl to Be Friends with Benefits
1) I know the whole idea of friends with benefits is a little unconventional, but I think it would be fun to try. Let me know if that's something you might be interested in.
2) I really like hanging out with you and last night was awesome but unfortunately, I am very busy with studying and not ready for anything serious. If you are open to hanging out sometimes without any strings attached, let me know.
3) Hey I know it is a little weird but I find you very attractive and really want to see you again! Do you want to stay as friends with benefits?
4) Hey, when was the last time you slept with a guy? Do you want to try to do it as friends? It can be our secret 🙂
5) Hey, I am really attracted to you. I know you are not looking for anything serious but do you want to come over sometime for some drinks and Netflix :)?
6) Hi, I get really turned on when we are together! I am not ready for anything serious but would you be interested in being friends with benefits? If it doesn't work for you, we can always stop at any time. What do you think?
7) Hey, I am not looking for a girlfriend right now but I love having fun together as we did last night. Let me know if you want to come over again when you are bored.
8) Hey, it was fun last night. To be honest I am not looking for anything serious at this point but let's meet again and keep it casual and fun?
9) Hey, I think we are both attracted to each other but since we are not really ready for any serious commitment, how about we continue having fun with each other while keeping it casual?
10) Do you want to come over for some Netflix and popcorn? I know you are not looking for a relationship right now but I am open to some casual no strings attached fun:) 🍆🍑
Read next: 50 Hook Up Messages to Text Your Friend With Benefits
Dating Sites to Try in 2022!
*This post might contain affiliate links. If you click on a link, we might receive a small commission.