Tinder is one of the most popular dating apps in the world.
The concept behind it is fairly simple: make a profile with photos and a short bio, then decide who you find attractive by swiping right or left.
If both of you swipe right on each other, a chat opens up and you can message each other.
Sounds like a fun and easy way to meet someone, doesn't it?
Well, not quite.
Unfortunately, Tinder is not an ideal dating app for everyone.
Don't miss: How to Respond When a Girl Says She Is "Busy"?
Top Reasons Why You Should Delete Your Tinder Account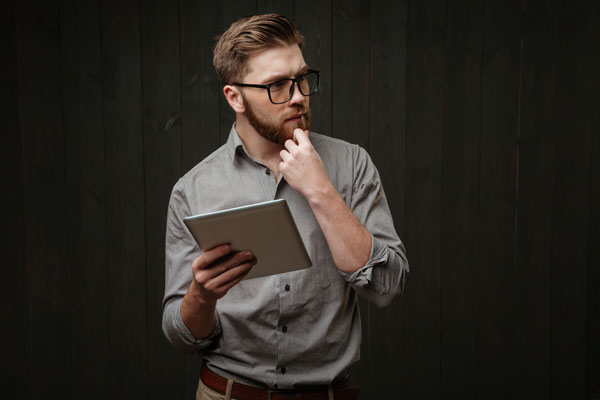 1. Tider is Pretty Superficial
Essentially, Tinder is all about looking at the photos of other singles and deciding if they are attractive or not.
If you find them attractive, you might read through their profile and if not you are probably not going to bother looking at their bio.
While you are doing this to other people, it does not seem like a big deal, but when you realize that hundreds of people out there are judging whether or not you are worth their time based only on your photos, you may begin to change your mind.
In a sense, Tinder dehumanizes the other people on the app because you can learn very little about a person from a short bio and a few photos.
As a result, most Tinder matches occur purely based on physical attraction.
If you are looking for something casual, then perhaps this is the way to go.
However, if you are looking for a more serious relationship, then it is less likely that Tinder will get you the results you are hoping for.
Don't miss: 20 Best Places to Meet Single Middle-Aged Women
2. It Can Be a Bad Environment
The way that Tinder works can lead to some bad interactions that are not nearly as likely to occur in a real-life setting.
For example, you may receive a dirty message or something that makes you feel uncomfortable right off the bat.
Even if you unmatch the individual who sent it, they will likely write the same message to someone else.
While this is certainly not true for all singles on Tinder, some people do believe they are entitled to something from you just because you swiped right on them.
This is a very immature assumption in the first place, but it can become especially uncomfortable if they barrage you with inappropriate messages.
It is possible to meet friendly, interesting people through Tinder, but it is also possible to meet these people in real time without the bad culture formed by entitled people on the dating app.
Obviously the same goes for most other free dating apps where anyone can join.
3. Tinder Limits You to People Who Are On the App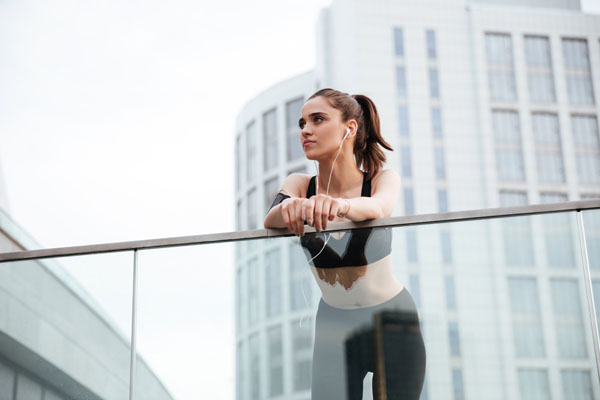 While it might seem that there is an unlimited number of people on Tinder, it is not true.
Don't assume that all the singles that are looking for a relationship, casual or serious, are on Tinder.
Some singles may choose not to use dating apps while others might be using different dating platforms.
Great people are all around you – only relying on Tinder may cause you to believe that you have swiped through all your options, even when you have not!
Don't miss: How to Tell If a Guy Likes You At Work?
4. Feelings Can Get Hurt
Tinder provides the security of having a screen between you and the person you are talking to, so it is very easy to say things you do not mean.
This, paired with the fact that you may not have any mutual friends with someone you are speaking to on Tinder, means that you have no idea whether someone is being genuine.
On Tinder, it is very easy for someone to say one thing, such as they are interested in a long-term relationship, while not actually having these intentions.
Because it is so easy to unmatch someone on Tinder, it is possible for you to never hear from him or her again after an encounter you thought went well.
Tinder makes it easy for people to lie to get what they want, which can result in feelings getting hurt.
5. Ghosting
Ghosting is when someone stops responding to your messages without any explanation.
This phenomenon has become increasingly common with the rise of online dating apps such as Tinder and Bumble.
While ghosting may not seem like a big deal, it can actually be quite hurtful if you were really starting to develop feelings for your match.
Not only does ghosting leave you feeling confused and rejected, but it also makes it harder to trust people in the future.
Don't miss: 13 Ways to Tell If Someone is Real or Not on a Dating Site
6.
You
Might
Develop
 an
Addiction
If you find that you can't go more than a few hours without checking Tinder, then it might be time to delete the app before it becomes an addiction.
When used in moderation, online dating apps can be fun and even lead to lasting relationships but when they start to consume your life, it's time to take a break.
7.
Tinder
is
a
Huge
Time
Sink
I've had people tell me that they spend up to two hours a day on Tinder just scrolling through profiles and messaging people.
That's 10% of your waking day! And for what? A few potential dates who you will likely never meet in person?
If you want to find someone, there are much better uses of your time, like actually going out and meeting people in the real world.
8.
Poor
Quality
of
Matches
Tinder relies heavily on photos and short bios to attract potential matches. Because of this, the quality of matches you get can be very hit or miss.
9. Most People are Just Looking for Hookups
There are exceptions, but most people seem to use Tinder with one goal in mind – to get laid.
So if you're looking for something more meaningful, this is probably not the best platform for you.
10.
Your
Matches
Might
Not
Be
Who
They
Say
They
Are
Since anyone can sign up for Tinder, there's no guarantee that the person you match with is actually who they say they are.
They could be using fake photos, or they could be lying about their age and interests which means you never really know who you're going to meet.
11.
You
'
re
Not
Going
to
Find Your Wife or Husband
There are definitely some success stories out there, but the odds are pretty slim that you'll find "the one" on an app designed around quick judgments and casual hookups.
If you're looking for something more serious, it might be better to steer clear of this platform entirely.
Read next: Is Online Dating the Only Way to Meet Someone?
Dating Sites to Try in 2023!
*This post might contain affiliate links. If you click on a link, we might receive a small commission.