It is not a secret that professional athletes are some of the most eligible bachelors in the world.
They are usually in excellent shape and have a lot of money.
That said, they can also be very busy and have a lot of fans and groupies.
So, how can you meet and date professional athletes?
Even though meeting and dating professional athletes is not as easy as regular guys because of all the competition from other women, it is still doable if you are willing to put in a little bit of effort.
So let's look at some ways you can meet and date professional athletes.
Don't miss: 9 Types Of Women Alpha Males Find Attractive
How to Meet and Date Professional Athletes?
1. Attend
Sporting
Events
Attending sporting events is one of the easiest ways to meet athletes.
Not only will you get to see them in action, but you might also get a chance to chat with them before or after the event.
2. Get Involved in Sports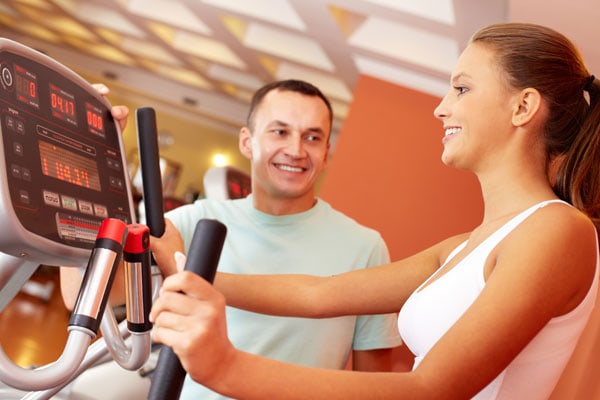 If you're an athlete yourself, you will have a higher chance of meeting and dating other athletes.
For example, Olympic gold medalist Ashton Eaton and his wife Brianne Theisen-Eaton are both professional athletes.
They met in college where they both did Track and Field.
That brings me to my next topic. A lot of women meet professional athletes in college.
If you want to snag an athlete early in the game, a great way to do so is in college where you have time to get to know them before they become famous.
Read next: How to Find a Rich Man to Marry?
3. Meet Them at Sports Bars and Clubs
Many athletes go to sports bars and clubs after their games to relax, have some fun and meet women.
Keep in mind that they will be surrounded by friends and fans, so you might have to work a little bit harder to get their attention.
4. Get
a
Job
with
a
Sports
Team
If you want to meet athletes regularly, one of the best ways to do so is by getting a job with a sports team.
This could mean working in the front office, being a coach, or even being a trainer.
As long as you're around the athletes on a regular basis, you'll have plenty of chances to get to know them.
The other option is to join a cheerleading team.
5. Attend
Charity
Events
Many athletes hold events to raise money for various causes.
If you want to meet professional athletes, it's a good idea to look into these events and see if any are happening in your area.
By attending, you'll not only be supporting a good cause, but you'll also have a chance to meet and chat with some of the athletes there.
Don't miss: 9 Reasons Why It Is Hard For a Successful Woman To Find a Man
6. Use Social Media
Social media is a great way to meet an athlete and do your research while you are on there.
Find out if he is married or dating someone, has kids, etc.
Follow athletes on Instagram, TikTok, and Snapchat – interact with them by liking and commenting on their photos and videos, and when the time is right send them a DM.
Examples of W
hat
to
DM
 a
Pro
Athlete
Thanks for following me!
Your performance yesterday was incredible!
How do you stay motivated?
What advice would you give to younger athletes?
What's your favorite post-game meal?
Who is your biggest role model?
What was your experience like competing in the Olympics?
How do you balance training and family life?
What tips do you have for staying healthy and injury-free?
Do you have any other interests outside of sport?
What are your plans for after your sporting career is over?
Thank you for being a great role model!
7. Use Online Dating Sites
In recent years, there have been several dating apps that have popped up specifically for people who want to date athletes.
While there's no guarantee that you'll find success using these apps, it's definitely worth giving them a try.
The biggest problem with dating apps for professional athletes is that they usually don't have a ton of members and often you will have better luck on conventional dating apps like eHarmony or Elite Singles. 
Don't miss: How to Meet and Date Female Bodybuilders?
Pros and Cons of Dating Professional Athletes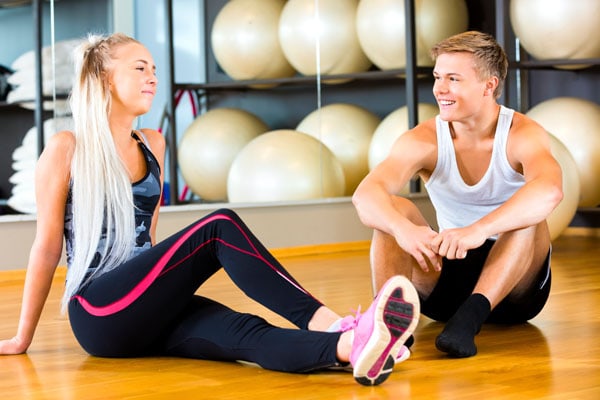 Once you begin dating an athlete, comes the challenging part.
Yes, there are a lot of perks when dating an athlete, considering the amount of money they make and their popularity.
However, athletes tend to get whatever they want just because they are famous and have money.
They also like to party a lot. Chances are you can meet one in a club.
This can be a problem when you begin to date because you might feel a little jealous if he is parting in the clubs with his teammates while you stay at home.
When professional athletes go out to clubs, they get a lot of attention because everyone knows who they are and women are not afraid to throw themselves at them.
You have to be able to handle situations like that when you are dating an athlete.
You also have to be ready for their busy schedules. Athletes tend to travel a lot, especially during the playing season.
You have to be prepared to travel with them to their games and spend a lot of time away from them while the season is on.
Athletes are also really focused and serious when they are in a season.
If you get married or live with the athlete, you have to be willing to move with them to whatever team they are playing for and however often they move.
You have to support the athlete you are dating. They work and train hard and have many late nights and they want to be with someone who can support them.
Go to as many games as you can and cheer him up and wear his jersey.
Let's not forget about the perks that come with dating an athlete!
The access to red carpets and award shows, expensive shopping, nice cars, mansions, etc.
Getting good seats at the games every week and being recognized by people.
However, is it worth the price?
Dating an athlete is not all bad and there are challenges as well as benefits.
It can be hard to date and keep a relationship with an athlete and a lot of women end up going through multiple of them.
Athletes are not exactly known to be faithful or willing to commit to a serious relationship because they travel a lot and there are temptations everywhere.
But this shouldn't stop you from dating one if you meet the right guy.
Read next: 6 Signs Your Personal Trainer Has Crush You
Dating Sites to Try in 2023!
*This post might contain affiliate links. If you click on a link, we might receive a small commission.