A lot of people are attracted to lawyers because of their money and their status. However, there are many other reasons why lawyers can make great partners.
Today we will take a look at how to meet and attract lawyers as well as the pros and cons of dating them.
How to Meet a Lawyer?
Some people assume that they need to have a similar type of high-status job like a doctor or engineer to date a lawyer but it is not true.
Many lawyers date people who are working in completely different fields like social workers, teachers, or even waitresses, and make less money than them. Sometimes opposite attracts.
Many people are often intimidated when it comes to approaching or asking a lawyer out on a date that is why if you can build up some courage you will be far ahead of your competition.
Don't miss: How to Meet and Date Rich Women?
Law School
If you are still in school, you can use this time to build connections with people studying to become lawyers.
Many lawyers have to stay longer in university than most other people because they need to go to grad school.
Snatching a future lawyer at this time might be easier than attracting someone who is already working and making $300,000 per year.
However, keep in mind that most grad students are usually very busy and often broke.
That's why it is quite common for lawyers to stay single until they graduate and actually start practicing law in their late twenties or thirties.
At Your Work
There are many places where you can meet a lawyer. If you work in a large organization there are probably a few single lawyers in your company that you can date.
Working in the legal industry can increase your chances of meeting a lawyer even further.
Conventional Dating Venues
Popular meeting venues like lounges and bars can work as well. However, you will need to do some work to separate lawyers from all other singles there.
Professional networking events are great for meeting lawyers as well if you are able to get in.
Online Dating
Another option is to use online dating to meet lawyers. With online dating, you will be able to meet people that you don't normally run into in your daily life.
Because of their busy schedules, lawyers might not have enough time to go out and meet singles outside of their work circle and many use online dating.
You can find younger lawyers and the ones still studying on free dating apps like Tinder but for more established ones try using premium dating sites like eHarmony, Zoosk, and EliteSingles.
In many bigger cities, most people meet through online dating apps so give it a try if you are not having much luck meeting people in real life.
How to Make a Lawyer Fall in Love With You?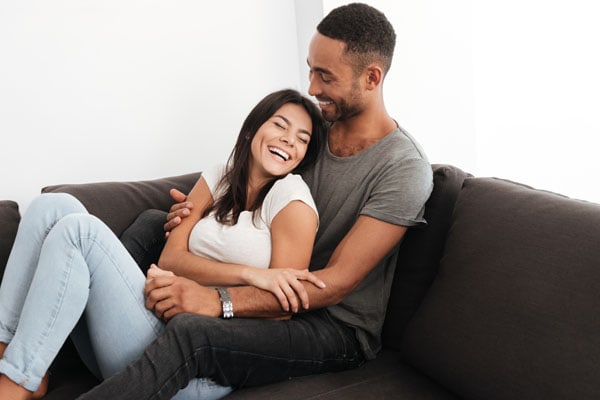 There is no secret spell that will make lawyers fall in love with you. However, there are a few steps that will significantly improve your chances of attracting lawyers.
Being educated and able to keep the conversation going is one of those qualities that will help you to stand out. Having some type of postsecondary education is not going to hurt your chances either.
It also helps if you have a rough idea about what lawyers do and maybe even some of the jargon their use. A quick Google search can help you with that. Alternatively, watch a few lawyer movies or series on Netflix.
If you get serious with a lawyer, he will likely start to invite you to various networking events and will introduce you to his social circle.
That's where your ability to carry a conversation will become very handy.
No one wants to have a spouse that embarrasses them in front of their colleagues because he or she says something unintelligent or offensive due to a lack of people skills or education.
You also need to keep in mind that there are some rules when it comes to lawyers dating their clients so if the lawyer is working with you on a case they might be hesitant about getting intimate with you.
Lawyers spend many years in school and many of them are very careful when it comes to their personal lives to avoid ruining their reputation in any way.
Lastly, most lawyers want to date someone who is supportive. You need to understand your partner's busy and often hectic schedule as well as the amount of stress they might be under.
It is not uncommon for lawyers to be depressed and that's why having someone supportive by their side is very important for them.
Don't Miss: How to Tell If an Older Guy Likes You? (6 Ways to Tell)
Pros and Cons of Dating a Lawyer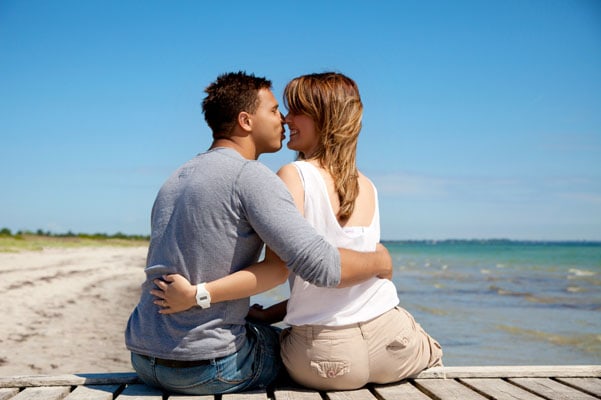 Advantages of Dating a Lawyer
They are Educated
Lawyers spend many years in school and this means they can definitely hold an intelligent conversation.
They are Good with People
Lawyers have to be good when it comes to dealing with people to be successful in their job.
Their people skills can become very handy in your relationship.
Not only this will make your communication easier but may also help to resolve challenges like dealing with bad neighbors or even getting a discount at the store.
They Can Help You to Avoid Legal Problems
If you ever run into problems where you are not sure how to act without potentially making yourself vulnerable to a lawsuit, the lawyer you are dating can give you a few pointers.
Read more: How to Ask a Guy Out Without Getting Rejected?
Disadvantages of Dating a Lawyer
Not Every Lawyer is Rich
Not every lawyer makes a lot of money and not all of them are employed right after grad school.
In addition, because lawyers spend many years in school they usually have a lot of debt that they need to pay off after graduation similar to doctors.
They Work Long Hours
Depending on the type of lawyer you are dating, they might be working more than the typical 9 to 5 schedule and often will have to stay late and answer calls even in the middle of the night.
That's why they are getting paid a lot.
They are Often Stressed
This again depends on the type of cases they work on but long hours and short deadlines can make them stressed.
Being under constant stress can create additional problems like drinking and cheating on their partner.
Some Can be Manipulative
Being able to show the truth in a different light to help their agenda is a part of their job.
Some lawyers might take this further and try to manipulate their partners to get what they want. That's why lying and cheating are pretty common among lawyers.
Read next: 9 Ways to Meet and Date a Millionaire
Dating Sites to Try in 2023!
*This post might contain affiliate links. If you click on a link, we might receive a small commission. As an Amazon Associate, we earn from qualifying purchases.