Do you have a crush on a flight attendant but are not sure how to ask for his or her number?
Even if you don't have a crush right now, you likely gazed a few times at one of the cute flight attendants on your 10-hour flight to Europe or Asia wondering what it would be like to date him or her.
There is something exotic and adventurous about flight attendants that many people find very attractive.
Finding a single flight attendant looking for a relationship is actually pretty easy if you are able to handle what comes with it.
Many flight attendants are single because they struggle to find someone who can understand their hectic lifestyle and support them.
Today we will show you how you can meet and date flight attendants as well as common problems that you might encounter.
Don't miss: How to Make your Girlfriend or Boyfriend Jealous
How to Meet Flight Attendants?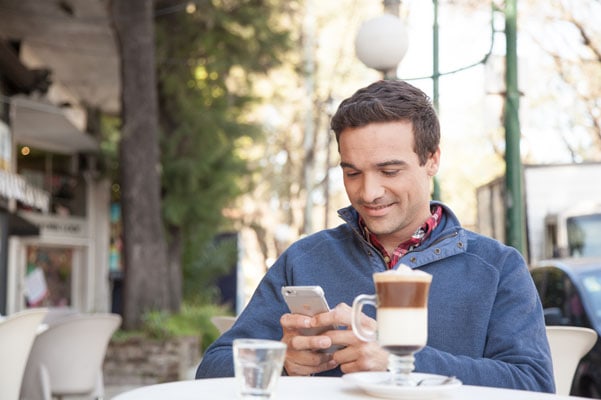 Meet Them on Your Flight
This is actually the most challenging way to meet flight attendants because most of them will ignore all advances from their passengers.
However, it doesn't mean you shouldn't try it.
If you had a chance to chat with one of the flight attendants on your flight and were able to build some connection try asking them out for coffee in the airport or just leaving your phone number on a note.
This method might be more successful if you regularly take the same flight and flight attendants already know you.
To build a connection with a flight attendant on your flight try to strike up a conversation with them if they are not busy. Smile at them and make eye contact to see how they react.
You can also try to chat with them when waiting in line for the washroom if they are not busy.
Most flight attendants hang out at the back of the plane during the flight and if you really want to improve your chances try to get your seats there.
When choosing your seats, get an aisle seat to make it easier to talk to flight attendants.
Also, don't forget to greet them when entering the plane to create a good first impression.
Basically the more you can stand out in a friendly way during the flight the higher your chances of attracting one of the flight attendants.
One way to do it is to help other passengers put their bags in overhead compartments if they are struggling.
Some people think that flying in business class increases your chances of catching flight attendants' attention but it doesn't work all the time.
Usually, highly professional behavior is expected from the flight attendants working there which means fewer chances that they will entertain your advances.
Don't miss: What to Do if Your Girlfriend Flirts with Other Guys?
Meet Flight Attendants at the Airport
This is a much easier way to meet flight attendants because they will be more relaxed and might appreciate you talking to them if you are being polite.
As always, try to build a connection before asking for their number.
Find out where they are from, where they fly, if they like their job, and the coolest places they visited.
After that, just before you have to leave tell them that you really enjoyed talking to him or her and would love to chat again over coffee or even drinks someday.
Meet Flight Attendants Online
Because of their unconventional busy schedules, many single flight attendants use online dating to meet people.
This way they can meet singles in any city they fly to.
You can start with Tinder and if it doesn't work try one of the premium dating sites like eHarmony or Zoosk to improve your chances especially if you are looking for something more serious.
Don't miss: eHarmony Dating Profile Examples
Benefits of Dating a Flight Attendant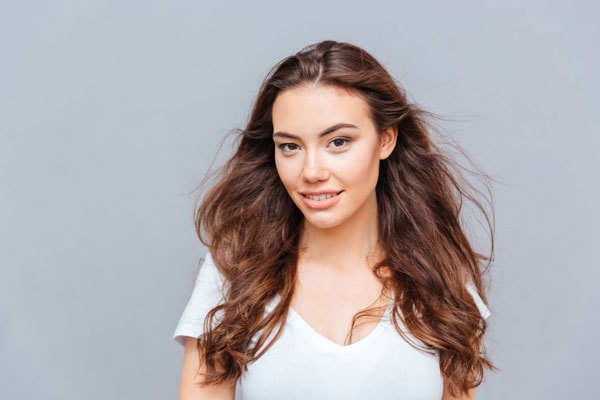 Discounted or Free Tickets
Most flight attendants get perks like cheap or even free tickets that they can share with their partners.
They Have a Lot of Stories to Share With You
Flight attendants meet a lot of people and they likely have a lot of stories to tell you. This means you will not get bored together or run out of things to talk about.
Flight Attendants are Adventurous
If you are looking for an adventurous partner, dating a flight attendant is a great choice.
Problems with Dating a Flight Attendant
They Have Busy Unpredictable Schedules
Flight attendants rarely work 9 to 5 and their hours can be all over the place. They also often work on weekends and sometimes even during holidays like Christmas or New Year.
Sometimes flight attendants also have to be on call and have to show up at the airport with less than 24-hour notice.
This means that you will spend many nights by yourself while they are working.
This unpredictable schedule is the reason why many flight attendants end up dating other flight attendants.
Plus you need to keep in mind that flight attendants that work on long flights might have jetlag when they are on days off.
Possible Marriage Problems
If you are married and have kids, you will likely need your partner to help you out with everyday chores like preparing food and taking kids to school.
If your partner is never around because of their hectic schedule, it might create some challenges in your marriage.
Lots of Opportunities to Cheat
It is not a secret that passengers like to hit on flight attendants and if you can't fully trust your partner this can create a lot of jealousy.
You might wonder whether she is not picking up her phone because she is in the air or is it because she is with someone else.
Even if she is not planning to cheat on you, be prepared that she will be talking to a lot of guys when you are not around because it is her job.
Often crews like to party together when they stay in hotels away from home which creates more opportunities to cheat if your partner is not faithful.
Read next: 5 Things That Make a Man Leave His Wife For Another Woman
Tips for Making Your Relationship With a Flight Attendant Work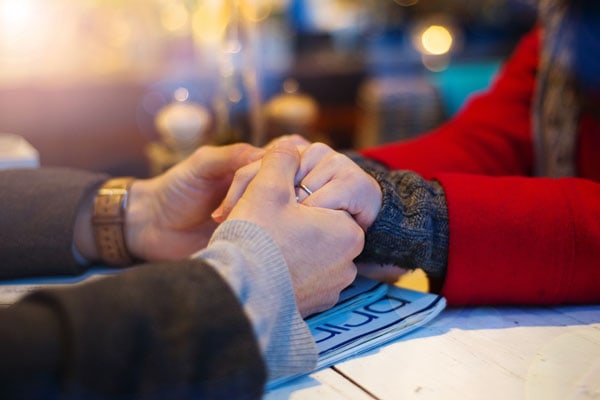 Finding a flight attendant that you can date is an easy part. The challenging part is making your relationship work.
Many couples break up when one of them becomes a flight attendant. The new job schedule and being away from home can make it hard for couples to keep the relationship going.
When you spend a lot of time alone, you start to wonder about your relationship and whether you are dating the right person.
In addition, it is much easier to give in to all the temptations around you when your partner is not there.
Communication
Having clear communication is the best way to make your relationship work even if you are not together all the time. Often this will mean texting, talking on the phone, and video chatting over FaceTime or WhatsApp.
Just because you are away from each other doesn't mean you can't have some fun with a help of technology.
Try to spend as much time together as possible. If they have free tickets and you have time, try to visit them when they stay away from home in some other state or country.
Don't miss: Top 5 Signs He Wants to Marry You in the Future
Understanding
Understanding their job is very important when dating a flight attendant. You need to make them feel that you understand and appreciate the work they do.
Even if you feel that they are not missing you the same way you miss them, don't blame them for being away because it is their job and that's how they provide for your family.
When they are on days off, you need to be prepared that they might feel tired and have jetlag which can make it hard to do some of the things that you planned.
Trust
To make your relationship with a flight attendant work you need to have trust. If you don't, it will ruin your relationship.
If there are no reasons to suspect that your partner is being unfaithful, don't be overly jealous or accuse your partner of cheating just because they didn't pick up the phone.
However, also keep in mind that first you need to build trust and this can take time especially if your partner just started working as a flight attendant.
Read next: 8 Ways to Tell If a Woman Is Checking You Out
Dating Sites to Try in 2023!
*This post might contain affiliate links. If you click on a link, we might receive a small commission. As an Amazon Associate, we earn from qualifying purchases.