You have met the perfect person. They laugh at all your jokes.
They're not allergic to your favorite food. They love the same type of music and they're also a dog person!
It's ridiculous how amazing it was that all the stars in the universe have aligned for you to meet this wonderful person.
But there's one thing that you discovered recently that can either make or break this… he's an introvert!
Understanding what makes you, an extrovert, different from your partner who's an introvert is really important for having a successful relationship.
What are the Major Differences Between Extroverts and Introverts?
"Extroversion/introversion is a continuous dimension, like height and weight.
There are people who score at the extremes, like very heavy people, or very tall people, or people who score very high on the trait of extroversion," according to the Chair of the Psychology department at Northwestern University, Dan McAdams, Ph.D.
Regardless of where you fall in this spectrum, there's no denying that our personality types contribute a lot to how we interact with other people, our surroundings, and ourselves.
Related Reading: How to Meet and Date Gamer Girls?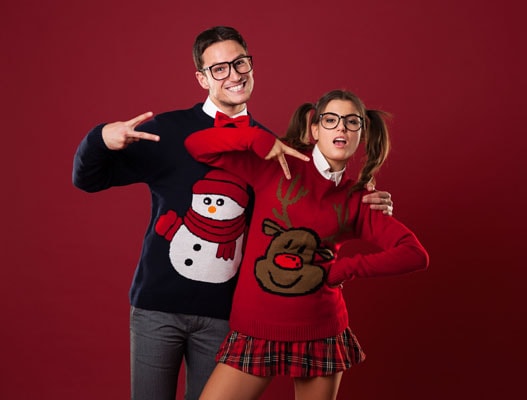 Who are extroverts?
Extroverts are the type of people that give an impression of confidence.
They just exude this aura of being outspoken, social, and friendly.
They can easily work a room at a party.
They're more outgoing, fun, and positive because of how comfortable they are being the center of attention.
Extroverts usually feed off the energy from the people around them.
Who are Introverts?
Introverts are the type of people who tend to be more reserved.
They're quieter compared to extroverts and prefer to stay at home instead of going to events that involve socializing with large groups of people.
They're more introspective, really thoughtful before speaking and enjoy basking in solitude.
They have smaller social networks compared to extroverts and value closer one-on-one relationships.
It's important to note though that introverts and extroverts enjoy the same quality of friendships, achieve the same things, and basically should be treated the same.
Personalities simply help make up our identities, which ultimately makes us unique.
Related Reading: How to Find a Boyfriend if You are Shy?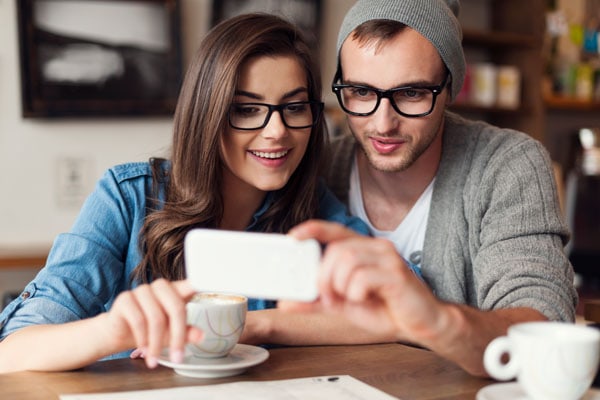 How to Date Your Introverted Partner?
In general, men are more introverted than women and not as good at expressing their emotions.
So let's say you have an extremely introverted boyfriend or husband.
How can you make your relationship work and avoid any arguments that are the result of a personality conflict?
1. Respecting them and their limitations
You have to be aware of where your introverted partner falls on the personality spectrum.
How close are they to the extreme end of introversion?
Are they extremely shy? How do they react in different environments?
Observe how they behave in different environments.
Watch how they interact with strangers or if they interact at all when you're in public.
What are they like when you're hanging out with your family or friends?
Are they still quiet when it's just the two of you?
Learning about what your partner is like in different contexts can help you determine what their limitations are and what makes them uncomfortable.
Once you figure out their limitations, it'll be easier for you to respect them.
You can choose activities that you will both enjoy and you can understand them more if they choose to pull away from you from time to time.
You'll know that it's not about you.
They may have had a long week of socializing because of the nature of their work so they may be exhausted from all of it.
Knowing this will help you be more considerate and to love them even when they choose to be alone.
2. Communicating your needs as an Extrovert
Relationships are all about giving and receiving.
Both partners have to adjust to the other to make the relationship work. The same goes for you.
You have to communicate what your needs are to your partner.
It is the only way for you to achieve a balance with your partner.
As the extrovert in the relationship, you may also need to be the one to identify if the issues you encounter in your relationships are rooted in the personality traits or if it's something else.
Respecting their limitations and needs doesn't mean giving up yours.
There will be instances where a social event is really important to you, which you know your partner would most likely prefer to avoid.
Tell them in advance. Try to find ways to make them feel comfortable yet cater to your needs as an extrovert.
Related Reading: How to Meet Girls in College if You are Shy?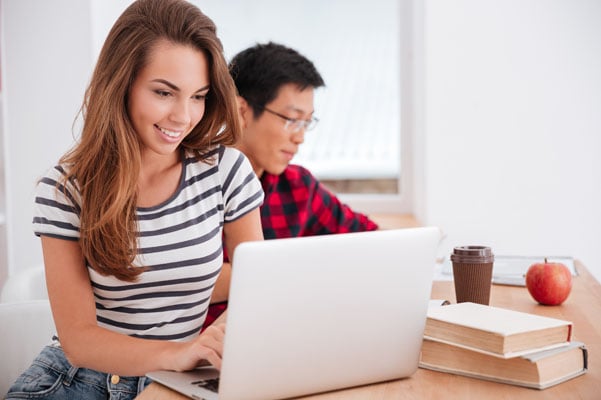 Challenges and Rewards When Dating an Introvert
Because introverts are not as vocal, when you meet one, it might take a while for him to ask you on a date or take things to the next level.
Don't be afraid to give him hints on what you want or even be the one to get his number.
When you've found the right partner for you, you'll do everything to keep them. And they will do the same.
Having different personality traits would pose challenges to your relationship, especially during the early stages.
When all the rainbows and butterflies die down and things start to get real, you'll encounter scenarios for the first time and will learn from them.
It is not much different from any other type of relationship.
Facing these challenges by discussing and communicating with your partner as honestly and as openly as possible will turn challenges into learning experiences.
Having different personality traits will keep things exciting as you learn more about your partner.
Your reward at the end of the day is being with someone who loves you for who you are.
The person you love, get excited to come home to and look forward to growing old with.
Don't Miss: 9 Steps to Get a Guy to Kiss You for the First Time
Dating Sites to Try in 2023!
*This post might contain affiliate links. If you click on a link, we might receive a small commission. As an Amazon Associate, we earn from qualifying purchases.