Do you have a crush on your dentist but are not sure if it is okay to ask him or her out on a date?
Well, you are not alone. Many people are attracted to dentists. Both male and female dentists are usually confident, well-educated, and financially stable.
Dentists make a pretty good partner, especially if you're looking for someone with a steady income.
So how do you know if your dentist is really interested in you or just your teeth?
Before we jump into how you can meet and ask a dentist out, let's look at some advantages and disadvantages of dating a dentist.
Don't miss: How to Ask a Guy Out Without Getting Rejected?
Pros and Cons Of Dating a Dentist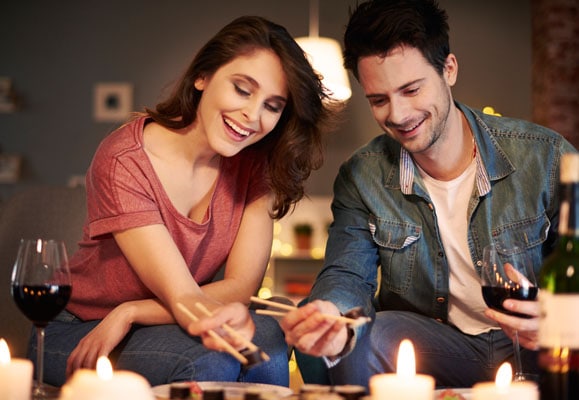 Advantages
They are Financially Stable
One of the main reasons why many people are attracted to dentists is because they are usually earning a lot of money.
They Don't Work Long Hours as Many Other Doctors
In most cases, dentists have a regular 9 to 5 schedule with a few exceptions if there are emergency dental procedures.
They Have a Good Hygiene
If bad breath is an absolute NO for you, dating a dentist might be a great idea. They really know how to take care of their oral hygiene.
They Usually Have a Good Personality
To be a good dentist you need to have a pleasant personality to connect with your patients.
Disadvantages
They Have Attractive Patients
They work very closely with their patients and many of them are quite attractive. So if you are a jealous type this might be a problem.
They Will Notice All Your Bad Teeth
Unless you have perfect teeth, they will notice all your small dental problems and might give you uninvited comments about them.
This can be a problem if you are already insecure about your smile. Or even if they don't say anything, you might still constantly worry about what they think about your teeth.
Their Job Can Be Stressful at Times
Being a dentist can be quite stressful and if you are dating one you need to accept that your partner might behave stressed even when he is at home with you.
Read more: 17 Examples of How to Text an Older Guy
How to Tell Your Dentist That You are Interested and Ask Him Out?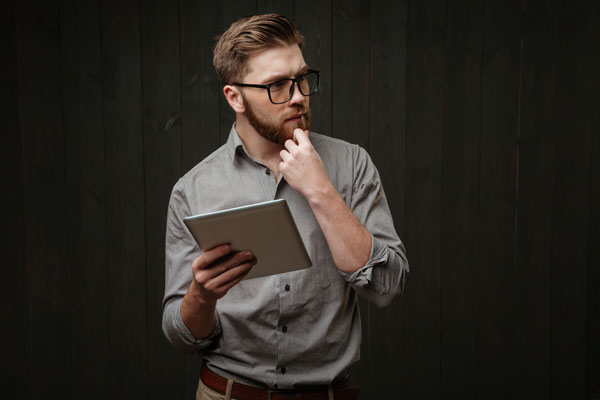 So you have been coming to him for about a year now, and you find yourself falling for him more and more each time he meets you at the dentist's chair.
It is time! You need to ask him out on a date.
If you're too shy to ask your dentist out, you're actually not alone.
Asking someone out can be a nerve-racking experience. Being rejected can be embarrassing.
You can also feel awkward asking your dentist out simply because you will likely see him again if he rejects you.
However, you have to take the first step if you want to bring the relationship with your dentist to a more intimate level.
First of all, you need to figure out if he is single before asking him out. This will decrease the chance of rejection.
If it is your regular dentist that you are always seeing, use the rapport you created with him to your advantage.
For example, if he mentions that he likes hiking, ask how often he hikes and whether he wants to hike together someday.
However, it will be even easier to get a date with him if you ask him out when he is not at work.
You can either try to "run" into him when he is done with work and ask him out there or get his number and text him later.
Another safe way to ask your dentist out is to get his number and start texting him to build more rapport and make him comfortable chatting with you.
When you see that he is comfortable talking with you about topics not related to your teeth, you can casually ask him to hang out.
If it is not your regular dentist and you know that you will not see him again, ask if he wants to grab a coffee after work or at least get his number.
Another option is to tell the dentist you like that you will need to switch to a different dentist because you moved to a new neighborhood. After that get his number and ask him out.
This way he will know that you will not be his patient anymore and it might be easier for him to agree to go out with you.
It is important to keep in mind that most dentists don't date their patients and often their friendliness can be mistaken for flirting.
Very few dentists flirt with their patients and even fewer date them because in the medical field dating patients is frowned upon.
If you ask him out and he rejects you, you might need to change your dentist to avoid all the awkwardness the next time you see him.
That's why asking your own dentist out on a date is usually not ideal and you are better off looking for a single dentist somewhere else.
Read next: 8 Ways to Flirt with Older Men
How to Meet a Dentist Online?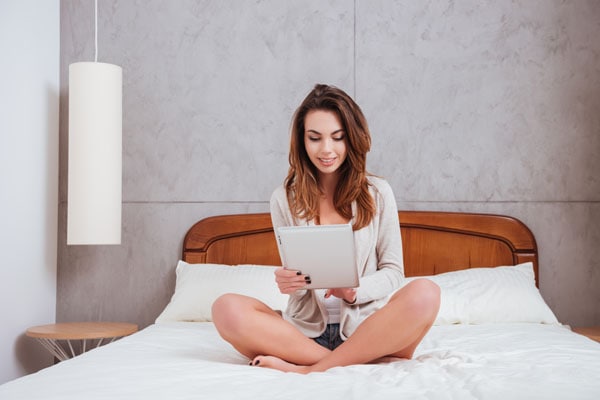 One of the easiest ways to meet dentists is online where you can find all the single dentists in your area.
It is probably a good idea to skip Tinder or even Bumble if you want to meet dentists and instead use some of the premium dating sites.
When you join a dating website, spend some time on your dating profile to create an image that you are a smart, friendly, and well-rounded individual.
This is very important because after you start messaging dentists that you find online they will be checking your profile to get to know you better.
Another option is to join a few dental forums, which can also be effective in meeting single dentists. The same goes for using LinkedIn to meet available dentists in your area.
You can also try using regular social media like Instagram or Facebook to find and chat with dentists.
Regular offline dating venues might work as well but it will take more time for you to find the one who is not married. In addition, not too many dentists go to bars or clubs to meet women.
Read next: 24 Dating Profile Examples for Mature Women Over 30
Dating Sites to Try in 2023!
*This post might contain affiliate links. If you click on a link, we might receive a small commission.