Not getting replies to your texts when messaging a girl you like sucks.
Does it mean she is not into you or is there something else going on?
Should you text her again or is it better to just leave her alone?
Every situation is different and today we will take look at some of the reasons why a girl might be ignoring your texts and what you can do about it.
We will also share with you some funny examples of texts you can use if the girl you were chatting with stopped responding to your texts and you have no idea what you did to push her away.
Why a Girl is Not Replying to Your Messages?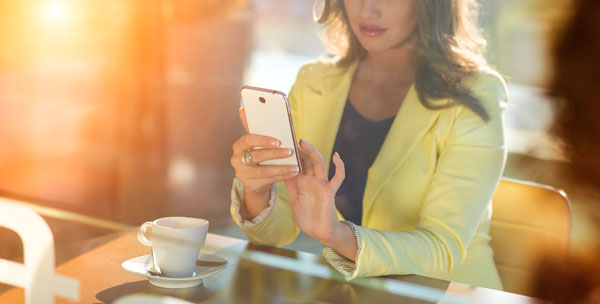 She is Not Interested in You
There are many reasons why she might not be replying to you but the most common one is that she is not really interested in you.
Some girls think that not responding to a guy's message is equivalent to saying that they are not interested.
Obviously, it is not a mature way to decline someone's advances but it is the easiest.
It is also known as ghosting.
She Didn't See Your Text
Before making any conclusions you should take into account how much time has passed since you sent your text.
If it is been just a few hours, it is possible that the girl is busy and didn't see your text yet.
However, if it is been more than a day, it is likely that she is not interested in talking to you especially if you can see that she read your messages or she is active on Instagram or other social media.
She is Seeing Someone Else
It is also possible that the girl you are texting already has a boyfriend and doesn't feel comfortable chatting with you.
She might be friendly when talking to you in person but doesn't want to text you to avoid making her boyfriend think that she is having an affair.
If this is the case, try to build attraction when you interact with her in person instead of texting her or even worse asking why she is not replying to your messages.
She is Playing Hard to Get
There is also a possibility that she is playing hard to get or the message you sent somehow offended her.
Read next: How to Text a Girl for the First Time?
What to Text When a Girl Doesn't Reply?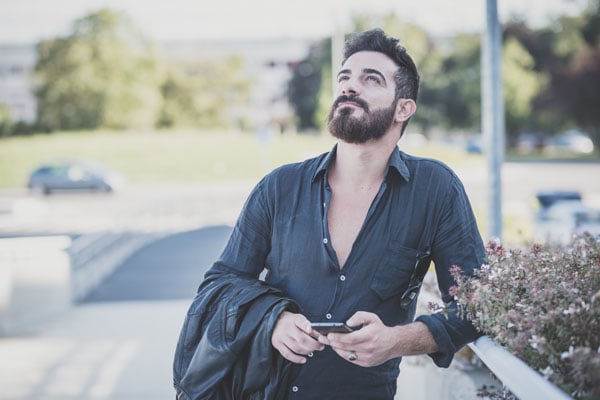 1. Don't Mention Your Previous Text
Message her with something completely different.
"I am going to the gym with Kate and Mike right now, do you want to come along?"
"Mike is having a party tonight, do you want to come over?"
"My friends and I playing beach volleyball today. Want to join us?"
"I'm at the movies with Kate, do you want to come?"
"Going for drinks with friends, feel free to join us!"
This will show her that you are just a friendly social guy who wants to see if she is interested in joining.
2. Send Her a Funny Meme or GIF
Maybe she just doesn't know what to say and a funny meme or GIF will help her to relax and reply back to you.
It is also a great strategy if you texted something that can be misinterpreted as offensive or rude.
3. Text Her Again After a Week
It is possible that she wasn't in a good mood when you texted her the first time.
When messaging her after a week, don't mention your previous message and talk about something completely different.
"Hey, how was your winter vacation?"
"Hey, it's been a while, how are you doing?"
"Hey, I saw that you like hiking! I'm planning on going to Banff next weekend. Any recommendations?"
"It's been a while since we talked, what's new with you?"
Don't miss: 50 Examples of How To Text Someone You Haven't Talked To In a Awhile
4. Text Her Back and Cancel Your Invite
If you texted her with something like "Hey do you want to go hiking/biking/golfing this weekend" and she didn't reply, text her back with "Sorry I completely forgot that I was supposed to watch the new Avengers movie this weekend with Kate. Maybe we can do it some other time".
Not only will she see that you are not obsessed with her but it can even make her feel a little jealous.
5. Show Her What She is Missing
If you were asking her out and she didn't get back to you, send her a few photos or even videos of the fun things you did to make her jealous.
6. Ask If She is Okay
Tell her that you are worried because she didn't get back to you.
7. Don't Text. Call Her Instead.
Or at the very least send her a funny voice recording.
Ignoring texts is kind of "normal" for some women however most don't ignore calls.
Calling will also show her that you have confidence and you don't have time to play her mind games.
Don't miss: 100 Examples of How to Text Your Crush Without Being Boring
Funny Things to Say When a Girl Doesn't Reply
If you want to tease a girl for not messaging you back here are some examples you can use.
This works best if you already know the girl and she is not someone you just met online.
You can also use the examples below if you were chatting with a girl but she stopped responding to your texts.
1. If I don't hear back from you within 24 hours, I am going to assume you were abducted by aliens
2. Are you in the middle of a hostage situation? Because I haven't heard from you in forever!
3. If I didn't know any better, I'd say you were trying to give me the silent treatment!
4. Maybe you should invest in a better phone so I can actually hear from you.
5. If you don't reply, does that mean our relationship is over?
6. Are you ignoring me or are your hands just too busy?
7. I hope everything is okay and you didn't pass out or something…
8. You must be busy being beautiful! Sorry for bothering you!
9. I hope your phone is having a good day because mine sure misses hearing from you!
10. If I don't hear back from you soon, I'm going to start sending my messages through FedEx.
11. I think your phone hates me. It's been three days and I still haven't gotten a response!
12. Is your battery dead? Because mine is about to die from loneliness waiting for you to reply!
13. I hope everything is okay, because the last time I didn't hear from you, you were in the hospital!
14. If not replying to texts was an Olympics event, you would definitely be a gold medalist!
15. I'm starting to think that we have different definitions of the word "conversation"…
16. According to my calculations, by now you owe me so many texts…
17. Are you okay? You've been awfully quiet lately…
18. I'm starting to think you only text me when you need something…
19. Maybe your phone is hungry and needs some food! Have you tried giving it a snack?
20. I bet your thumbs are sore from all that not texting me back!
Don't miss: 150 Cute Things to Text Your Crush to Make Him or Her Smile
What NOT to Do If a Girl is Ignoring Your Text Messages?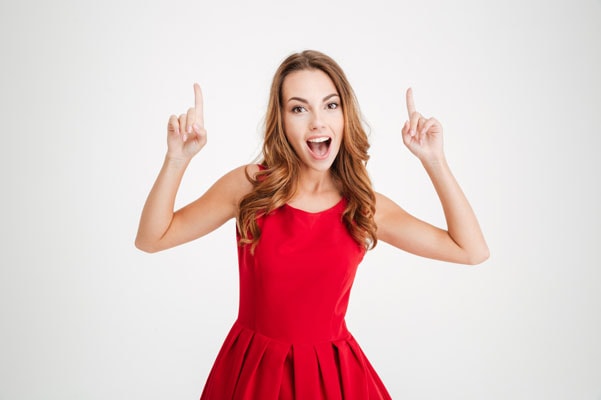 1. Asking Why She is Not Replying
You know the answer – she is likely not interested in talking to you.
Instead, use the techniques that we discussed today to show her that you are not desperate for her attention.
2. Sending Her Rude Messages
This will show her that you are not good with women and can't handle rejections.
She might even tell her girlfriends about your texts and this can negatively affect your chances of attracting other women.
3. Telling Her That She Doesn't Deserve You
This will only make you look more desperate.
4. Continuing Texting Her
If she doesn't get back to you after a couple of messages, sending more will not make things any better.
Why spend your time on someone who doesn't appreciate your efforts?
Read next: 50 Examples of How to Chat and Flirt With Girls Over Text