You just met a cute attractive girl who seems to be interested in you only to find out later that she already has a boyfriend.
You probably wondering, why would she act so flirty or even playfully touch you if she is already taken.
Do you have a chance with her or should you stay away?
Is she looking for a backup plan before breaking up with her current boyfriend?
Love, relationships, and friendships can get tricky sometimes.
It is not always easy to figure out what exactly is going on or how should you behave if a girl is looking for your attention while casually mentioning her boyfriend.
Let's look at some of the reasons why she might be flirting with you despite having a boyfriend.
Don't Miss: What to Do if Your Girlfriend Flirts with Other Guys?
Why Does She Flirt With You If She Has a Boyfriend?
1. She Isn't Happy With Her Current Boyfriend
It can be as simple as that.
If someone is in a relationship but still flirts with other people then it usually means they are not fully happy.
Maybe there is no more chemistry between her and her boyfriend and that's why she is looking for excitement by flirting with other guys.
If you are close to her and comfortable talking about personal stuff, you can ask her if she is in a happy relationship.
Alternatively, you can ask one of her friends, if she is still happy with the guy that she is dating.
Don't miss: Why Do Single Women Date and Have Affairs With Married Men?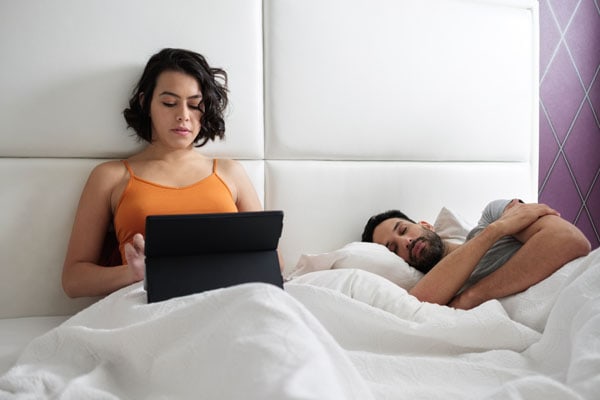 2. She is Just Being Friendly
Some girls are extremely friendly and social and sometimes guys are mistaking this behavior for flirting.
Try to see if she is flirting with other guys or even girls.
If she is, it is likely that she is just being friendly with you.
Things like talking to you, smiling, making jokes, or even playfully touching you might be just the way she interacts with all the people that she meets.
If she is only playful with you and no one else, it is possible that she likes you more than a friend.
3. She Likes the Attention
Sometimes girls need a lot of attention and this can be one of those cases as well.
She likes the attention that she gets from you and other people and this might be the sole reason why she is flirting with you.
Flirting and getting compliments from guys makes her feel desirable and boosts her ego.
4. She is Trying to Make Her Boyfriend Jealous
Another possible reason for her flirting with you is her trying to make her boyfriend jealous.
You will notice that she flirts with you even when her boyfriend is around.
Maybe he messed up by liking another girl's photos on Instagram and now she wants to make him feel jealous by showing him that she has options.
You don't want to take part in their drama so just leave if possible.
Don't miss: What to Do When a Married Woman Flirts With You?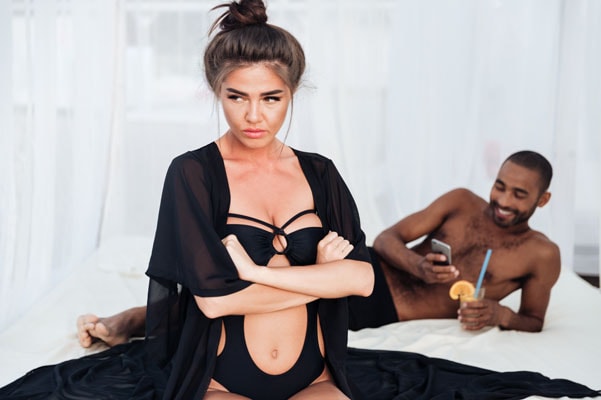 5. She Genuinely Likes You
It is also possible that she genuinely likes you but doesn't know what to do about it.
You will know if she really likes you by the way she acts around you.
In any case, don't start dating her until she breaks up with her current boyfriend.
6. She Just Wants to Get Laid
It is not a secret that many people cheat.
It is possible that she craves physical intimacy and wants to try something new that she can't do with her boyfriend.
Maybe she is just looking for a friend with benefits and that's why she is being so flirty with you.
Did you hear any stories about her cheating on her exes?
Ultimately it is up to you if you want to be around a girl like that and actually sleep with her while she is dating someone else.
Personally, I would recommend staying away to avoid any drama.
Also, what are you gonna do when her boyfriend finds out that you are hooking up with his girlfriend?
Don't be that guy…
Don't miss: 11 Reasons Why She Is Not Ready For A Relationship
She Has a Boyfriend but Continues to Chat and Flirt with You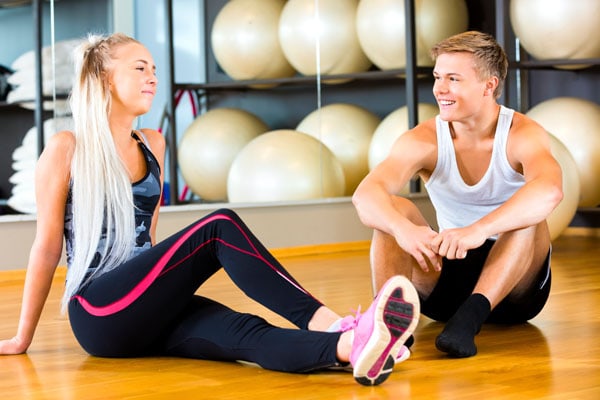 First of all, it is not easy to get a girl that already has a boyfriend.
They might have a long and strong history and you are just a small chapter in her book.
If she does cross the line of what is acceptable in a committed relationship, it is better to be vocal instead of playing games so you know where you stand.
It will save you a lot of time you might have wasted by chasing her.
You should also keep in mind that if she is flirting with you while still in a relationship, she will likely continue behaving the same way and will flirt with other guys even if you two end up dating.
Is it the type of girl that you want to be with?
There are thousands of single girls without a boyfriend so why date this one?
She Has a Boyfriend but Wants to Hang out With You
There is nothing wrong with spending time with a girl who has a boyfriend as long as her boyfriend is fine with that.
The biggest mistake that some single guys make is falling for a girl who is taken and thinking that hanging out with her will somehow help them to get her.
If you have feelings for a girl who has a boyfriend it is better to stay away from her to avoid heartbreaks later.
If she is just your friend, go ahead and hang out with her but don't be her backup guy.
Read next: 21 Signs A Married Woman Wants You To Make A Move
Dating Sites to Try in 2023!
*This post might contain affiliate links. If you click on a link, we might receive a small commission.