Older men are known for being mature and experienced which many women find very attractive.
The best way to meet single men over 50 is to spend more time in the places where these men like to hang out.
Why go to a loud nightclub filled with men in their twenties when there is possibly a bar down the street with a more relaxed atmosphere and plenty of older men?
Today we will take a look at the top spots where you can meet single guys over 50.
Best Places to Meet Single Men Over 50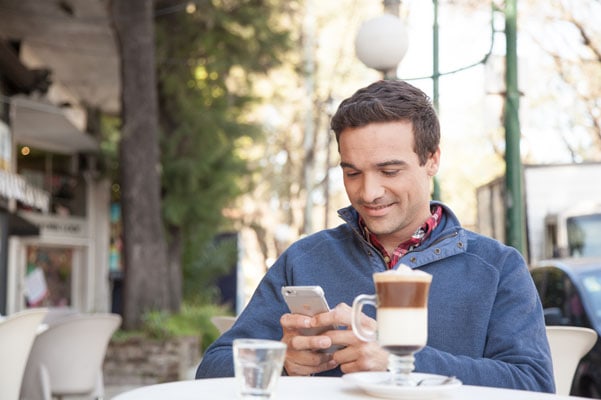 1. Local wine-tasting venues
This is not to say that you will not find any younger men at wine–tasting venues, but let's face it older men are usually the ones with a greater appreciation for wine.
They also enjoy the atmosphere of a wine–tasting venue and are more likely to be found lingering there after the event is over.
When you arrive there, make yourself comfortable while paying attention to the men around you.
If you spot one you find attractive without a wedding ring, go ahead and ask about his favorite wine. 
Don't miss: 17 Examples of How to Text an Older Guy
2. Public transportation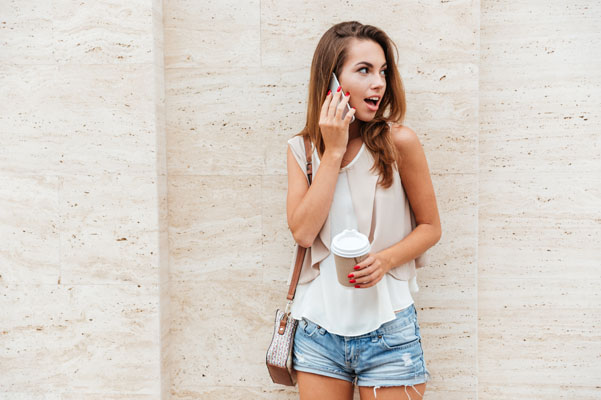 There are many people that ride trains and buses daily and this includes single older men.
Who knows, maybe just by stopping staring at your phone you could potentially find your guy.
3. Grocery stores
Just as with public transportation, you can meet people of all ages here, including older men.
If someone catches your eye, don't hesitate to ask him for help with reaching for something on a top shelf or for his opinion on what wine would pair best with the steak you just bought. 
Don't miss: 9 Ways to Meet and Date a Millionaire
4. Coffee shops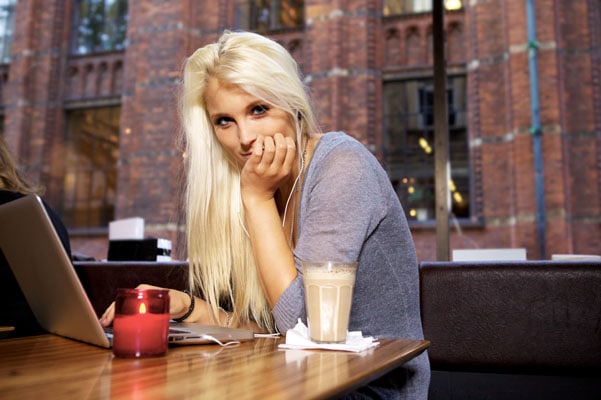 Before starting a conversation with a man in a coffee shop, take a look at what he is doing and his facial expressions.
If he is busy typing away on his laptop while drinking or waiting on his coffee, you should probably wait until he is done before trying to chat him up.
However, if he is relaxing with a book or newspaper, go ahead and seat yourself next to him and ask about his favorite coffee brew. 
Read next: How to Make Your Neighbor Fall in Love With You?
5. Online dating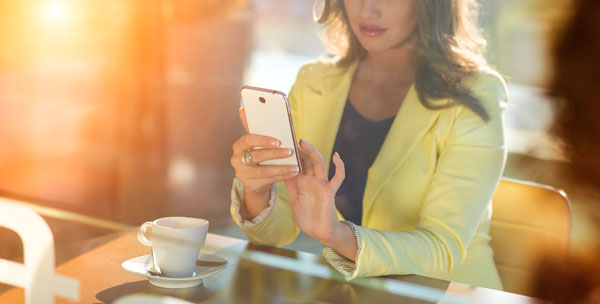 This is the easiest and fastest way to meet older men.
There is no shortage of 50+ men on dating sites like eHarmony, Elite Singles, and Silver Singles.
You can also try Bumble, Tinder, and Coffee Meets Bagel.
Simply create a dating profile that includes some basic information about yourself and what you are looking for in a partner. Then start swiping!
Don't miss: 10 Top Signs That a Married Man is Pursuing You
6
.
Visit your local park
Parks are great places to meet people of all ages, including single men over 50.
If you enjoy spending time outdoors, go for a walk or run in your local park and see if you can spot any attractive older men along the way. 
7. Home
improvement
stores
Many older guys enjoy spending time in hardware stores like Lowe's or Home Depot, so it might be a good place to meet them. 
Start up a conversation by asking their opinion on which paint color would look best in your living room or whether it's better to buy certain tools or rent them.
8. Go for a walk
in
your
neighborhood
Walking is an easy way to get some exercise and clear your head after a busy day at work.
Plus who knows? You might just run into a cute single guy from down the street.
Make sure to smile and say hi as you pass each other—you never know where it might lead!
9. Attend
business
conventions
These events bring together professionals from all over the country, giving you a great opportunity to meet single men over 50 from all walks of life.
Make sure to dress professionally and network with as many people as possible.
Don't miss: 24 Dating Profile Examples for Mature Women Over 30
10. Dog
parks
This is another place for meeting single men if you have a furry friend at home.
Go to a large dog park and let your pup play while you chat with other single dog owners.
If things go well, exchange numbers or arrange to meet up again later for coffee or lunch with just the two of you.
11. S
ailing
clubs
Another great place to meet older single men are sailing clubs which tend to attract an older crowd.
If you are interested in joining a sailing club yourself, that's even better because then you will already have something in common with the men there!
12. Art
galleries
and
museums
Like wine–tasting venues, these places tend to attract an older crowd since they require a certain level of sophistication and refinement that many younger folks don't have. 
This can be a perfect opportunity to expand your cultural horizons and chat with intelligent and interesting single men.
Be sure to dress nicely and have something thoughtful to say to make a good first impression.
13. Book
stores
and
libraries
These places are perfect for finding single men over 50 that like to read.
Simply striking up a conversation about what they are currently reading can lead to some very interesting discussions.
You can also look for special events happening at these venues – sometimes they host book clubs or author readings that would be great opportunities to meet new people. 
14. Church events
If religion is important to you, then attending church functions is a great way to meet like–minded single men over 50.
Many churches also offer social activities like potlucks or book clubs that you can attend even if you're not a member.
15. Go
golf
ing
Golf is a popular sport among older wealthy men and that's why the golf course and clubhouse are great spots to meet them.
Don't miss: 13 Big Red Flags When Dating a Divorced Man
16. Classes
and
workshops
If you're looking to meet someone who shares your interests, then attending a class or workshop is a great way to do that.
There are all sorts of different classes you can join, from cooking and art to dance and photography.
17. Sports
bars
Hang out near the bar area and strike up conversations with men who come in for drinks or lunch before or after a game.
18. Sing
les
events
There are usually lots of men in their 50s attending singles events, so this could be a good option for you.
Check out Meetup.com or search Google for singles events happening in your city. 
19. G
ym
Going to a busy gym will give you plenty of opportunities to strike up conversations with attractive guys in their 50 who are usually open to being distracted from their workouts by a charming lady like you!
20. Volunteer
ing
Many non–profit organizations could use some help from caring individuals such as yourself and what better way to connect with single men than by working side by side towards a common goal?
You never know – the man of your dreams might just be serving meals at the soup kitchen or walking dogs at the animal shelter.
21.
Go
on
a
singles
cruise
There are many cruises geared specifically towards singles, and if you can afford this is definitely one of the best places to meet single men over 50.
On a singles cruise, you will be surrounded by other singles who are looking for someone to share their vacation with.
The added bonus is that most cruises include activities such as dancing, sightseeing, and mingling – perfect opportunities for meeting someone special!
Don't miss: 20 Dating Profile Examples for Women Over 40
22.
Visit
bot
anical
gardens
It is not a secret that many older men enjoy working in a garden or simply being in nature. 
While strolling through the garden, you will likely encounter a lot of older guys walking, taking pictures, or just relaxing and enjoying the scenery.
You can start a conversation by asking for gardening tips or simply commenting on plants and flowers.
23.
Farmers'
markets
Although not as common as they used to be, farmers' markets are great places to meet single men over 50.
The men you will find there tend to be down–to–earth and interested in healthy living.
24.
Fund
ra
isers
Older men often attend fundraisers to support a cause they're passionate about.
If you see a guy you like, don't be afraid to chat him up by commenting on the event or the cause.
25.
Retirement
communities
If you are looking for a place to meet single men over 50, then why not try a retirement community?
You will find that the residents there are usually very friendly and open to meeting new people. 
Attend one of the many social events taking place in the community and see if there are any men you might be interested in. 
26.  Casinos
There is something about casinos that just screams – older gentlemen. 
If you enjoy gambling, go to your local casino and try your luck at the tables or slots.
Even if you don't gamble, simply being in the casino will give you plenty of opportunities to meet and chat with single men.
27.
Al
umni
associations
If you're looking for men who share your interests and passions, look no further than your alumni association!
Alumni associations often hold events specifically designed to help their members network with one another. 
Read next: 17 Red Flags When Dating an Older Man
Dating Sites to Try in 2023!
*This post might contain affiliate links. If you click on a link, we might receive a small commission. As an Amazon Associate, we earn from qualifying purchases.